What are the top tile trends for 2021?
Wood-look
Hexagon pattern
Gray marble-look
Subway
This year is a time for new hope and beginnings for interior design. That decades-old paint coating in your living room? How about your quaint restaurant's floorboards? Might be the perfect time to choose from the best tile trends of 2021 to invigorate these spaces. When it comes to decorating and experimenting with styles for this year, you definitely want to keep it fresh and stick to contemporary elements. Out with the old and in with the new — start off the new year right with earthy, fun, and modern tiles that will bring life to any location. Check them out!
Wood-Look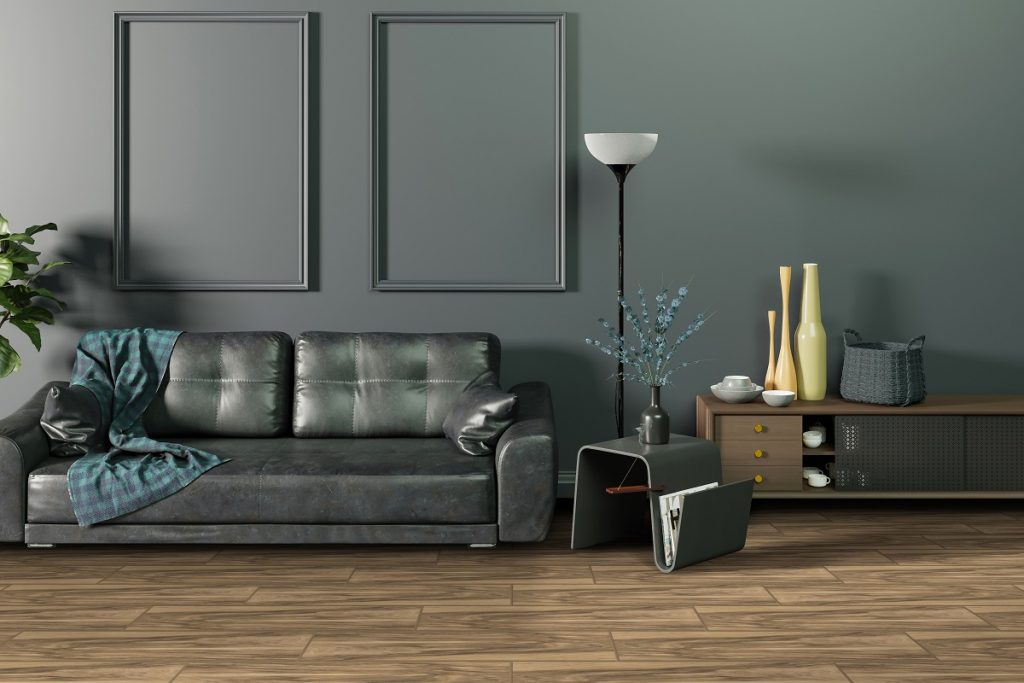 [20×100] 2100P4
Wood-look tiles are also making a comeback in 2021. They're exquisite and classy, without the drawbacks of actual wood — we all know how difficult they are to maintain.
To effectively style with this design, think about combining it with other wooden tones that are in the same shade or darker compared to your floors or walls. Add in a bit of flair by sticking to a theme, such as this Asian-inspired dining hub on the list.
Another thing about wood designs is that you definitely want to veer into a more traditional or rustic finish. Go for wooden furniture and classic fixtures like pendant lighting or sconces. You may also add custom-built elements such as wall-mount shelves or living room platforms for added depth.
Hexagon Pattern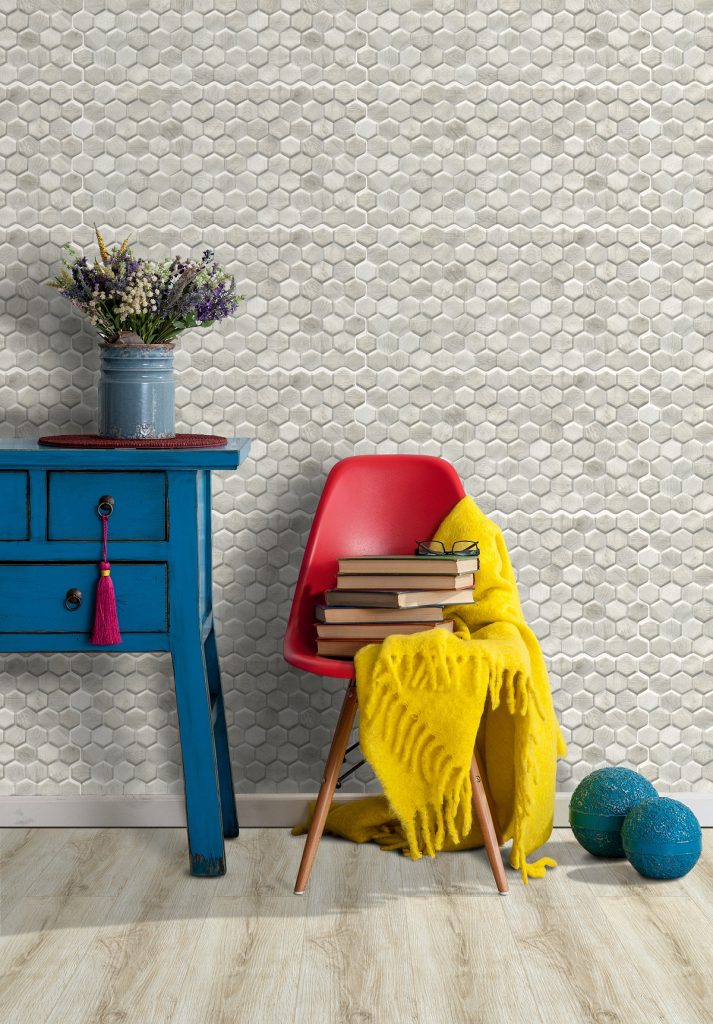 [30×60] NHC63016 + [18×122] LD6187-5A
Stylish tiles don't just come in the typical square or rectangular shapes. In fact, you'll also find hexagon-patterned tiles that are fun to experiment with and can make any room appear more elegant and sophisticated.
The versatility of this beautiful 30×60 hexagon tile makes it the perfect addition to your living rooms, bedrooms, or even terraces. But if you really want to bring out its features, it's best suited to interior design styles that are accentuated by clean lines and playful geometric shapes. Use this tile if you want to come up with a unique wall accent to your space.
Gray Marble-Look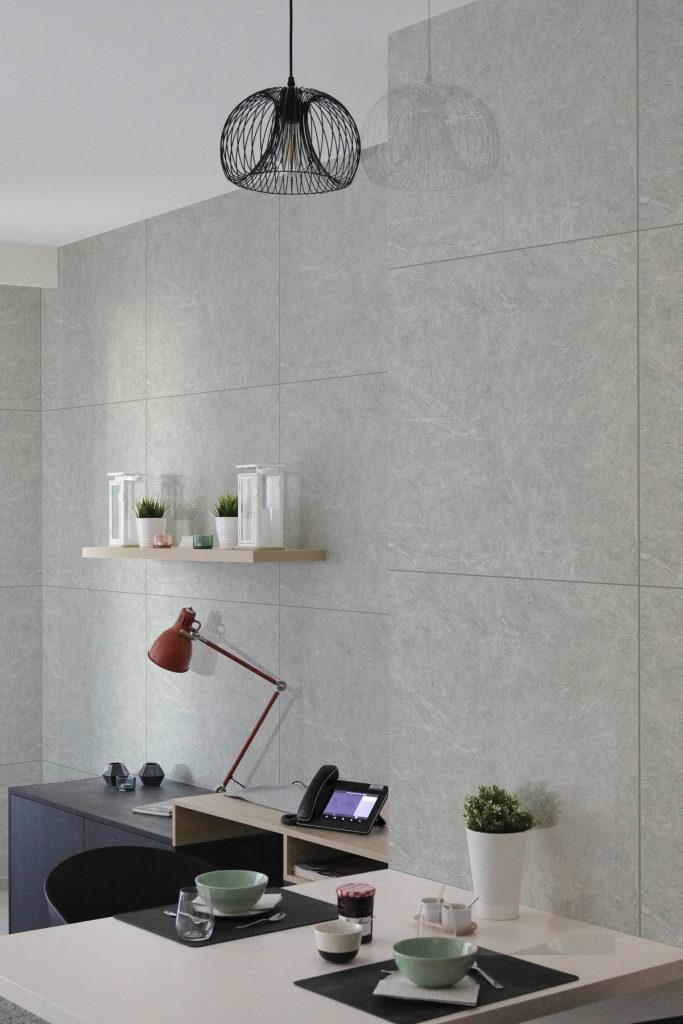 [60×60] M90-7
2021 also marks the return of earth tones, pastel colors, and neutral looks that match modern additions — think about the simple, yet functional home office, or shared spaces that can maximize any small area.
This large-format gray marble tile features a simple, yet absolutely visually-striking tone for the modern home. Its sheer size can make any room feel more spacious, making it a suitable choice for those who are working with room constraints or those who are looking to downsize.
With these gray marble tiles, customized furnishing and a splash of color can emphasize your room. Floating shelves are a good space-saving option, for example. Complete the look with your own choice of indoor plants, living room accents, or other types of vibrant home decor.
Subway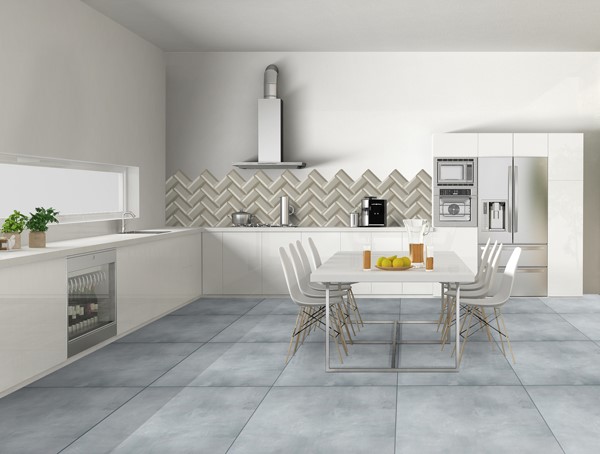 [10×20] 12GBC1
Styling with subway tiles should also be on your top list for 2021. Although they're mostly known for adding beautiful backsplashes to kitchen spaces and dining rooms, you could also mix and match with various patterns to emulate a style of your choice.
For example, if you're planning on revamping your kitchen area, try white-washing it with a fresh new coating to give off a new and lively finish. These subway tiles come in a gray color that can add a lovely contrast to the rest of your room.
These tiles can also find a home in your living room walls. Style it in such a way that it emulates exposed brick or masonry structures for added effect. Any decorations or furniture that you'll want to add should come in lighter or more colorful shades for an awe-inspiring living room.
Key Takeaway
What better way to start off the new year than by revamping your home or commercial space using these tile trends for 2021? This year focuses on calming tones like gray and marble. There's also an emphasis on mixing and matching different styles — like rustic and industrial — to come up with a wholly different design that simply works.
Want to learn more about how to style with Floor Center tiles? Check out our Styles & Ideas guide here! You may also get in touch with us for other questions or inquiries on tile design availability.
You're also invited to join our FC Tile Viber Community Group! Click here to learn all the latest and most useful tile tips, tricks, and trends.