What are the perfect tiles to achieve an industrial look?
Brick Wall Tile Q362
Concrete Tile P142-4
Stone-Patterned P131-4
When you think of industrial tile designs, what usually comes to mind? Basic colors and hues such as grey, black, and white may come to the fore. Let's dissect the word industrial— in history, we've seen this associated with factory processes which saw a great rise especially during the industrial revolution.
The concept inherent in "industrial" has since seeped its way into interior designs. In fact, many contemporary interiors and architectural styles have been able to incorporate industrial elements. From shape and space to color, this design has certainly made waves and will continue to do so. Want to achieve this elusive look for your home? Allow these tiles to help you out.
Brick Wall Tiles Q362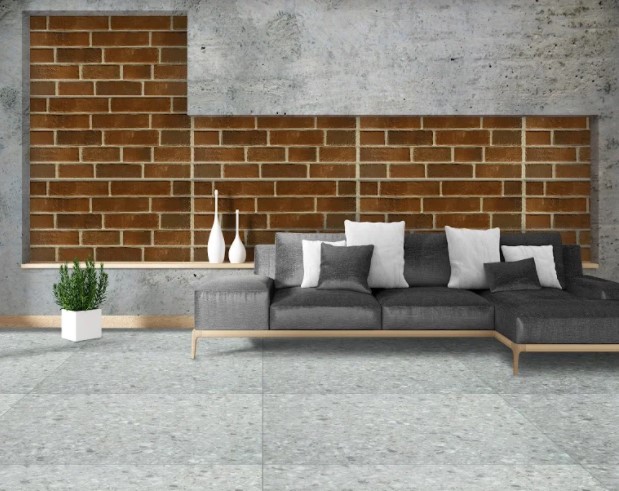 Sticking to the basics now, one of the color foundations for industrial spaces has seen the prominence of such shades like grey, black, and white. Due to the flexibility of the design, many like to incorporate these colors to create a natural, yet modern look.
Simplistic industrial designs abound almost everywhere. If you've ever gone warehouse grocery shopping in your life, then you'll notice the barebones structuring's focus on exposed brick designs, particularly with the colors, tubing, and wiring. This approach comes close to brutalist techniques with distinct unfinished features. The 30×60 Q362 exhibits exactly just that.
The tile's remarkability is precisely evident in its simple design of brown with natural brick marking. Though the preference is certainly up to you, the Q362 is highly-suitable for living rooms and bedrooms. Don't let the ubiquitous masonry-like color fool you, because this tile is made to be accompanied by wooden furniture or other types of contemporary fixtures that come in monochromatic color palettes. Spruce up the look by adding beautiful indoor plants such as a cast-iron plant or your choice of potted herbs.
Concrete Tile P142-4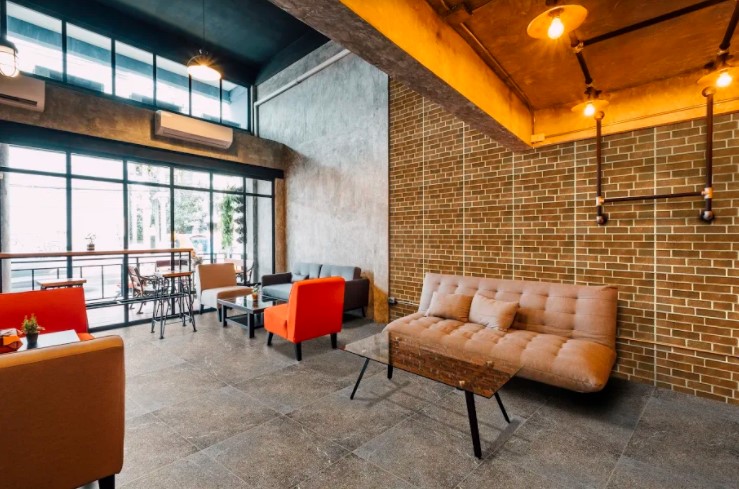 Concrete is definitely one of the first things that pops into your mind when thinking about industrial interiors. The thing with concrete tiles, however, is that they're just so ubiquitous. It may be difficult to develop an industrial interior look without sticking to formulaic arrangements. Coming up with industrial looks is all about experimentation and versatility, hence, making Floor Center's 60×60 P142-4 a good tile design to consider.
The P142-4 is perfect for almost any part of your house you can think of, which includes living rooms, bedrooms, dining rooms, and even commercial spaces. Because of the rustic feel, you want to add furniture that can contrast, yet subsequently, complement the design.
For example, you can adorn your commercial space predominantly stainless steel chairs, glass-inspired furnishing, and other modern kitchen appliances. If you're planning to have this tile applied for your space, go with darker-colored steel bars, glass tables, and yellow drop lights for a stylish appeal.
Natural stone-patterned P131-4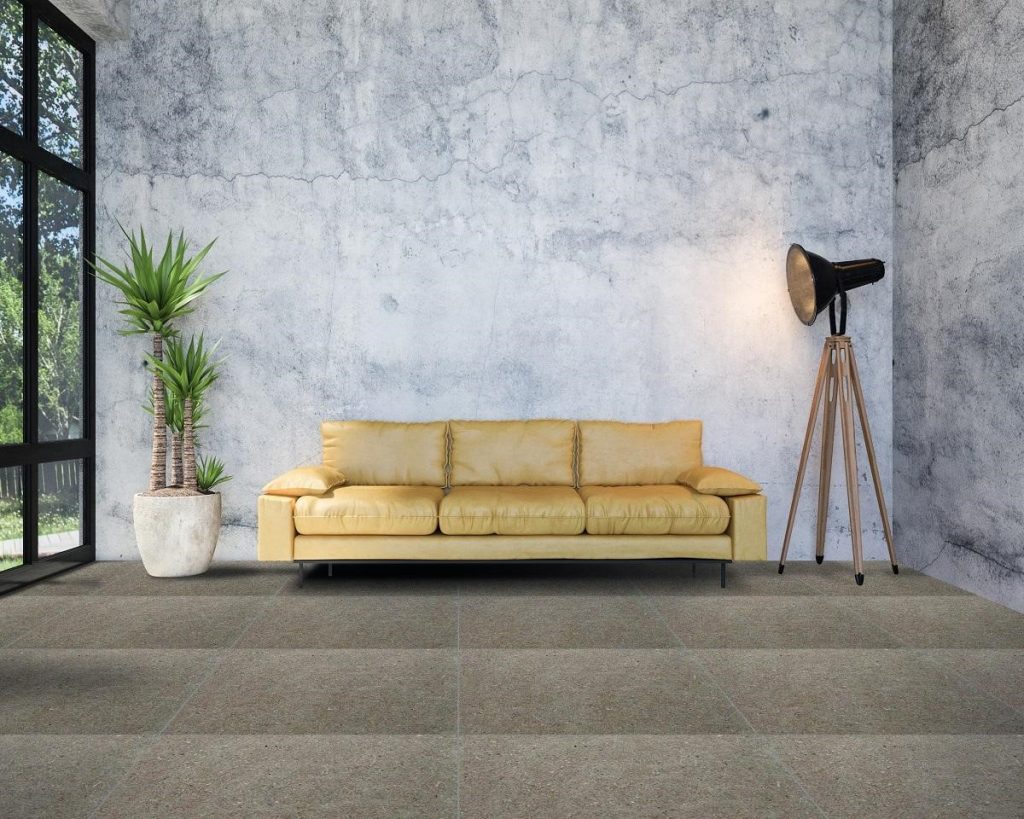 When renovating your interior space, it's important that you take into account all aspects of home design. Focusing too much on choosing the right kind of furniture can inevitably make you overlook one of the most important elements — wall and floor design.
You may make the mistake of simply applying basic shades of grey or white, for example. But if you're inexperienced with this medium, then all sorts of painting mistakes can go wrong.
Fortunately, the 60X60 P131-4 makes the job easier for you. Featuring natural patterns that are scattered over the tile's surface, this grey tile makes for a perfect addition to any space. Get creative with this tile — have it as part of your teenager's refurbished bedroom. Or, you can install it as part of your bathrooms. Whichever you end up with is guaranteed to create a sleek finish.
Key Takeaway
The industrial tile designs above will surely brighten up any space. It's never an inopportune time to get into a home refurbishing project— choose these tiles to help get the job done for you.
Achieving an industrial look is all about sticking to basic elements while simultaneously adding a hint of creativity. Because each tile is just so easy to work with, you can combine them with virtually any design that you can think of. Click here to check out other available Floor Center tile options!
We're also on Viber! Be the first to know the latest tile tips, trends, and promos! Join our  FC Tile Viber Community.