What tiles can you use to achieve a contemporary interior design?
W-04
EG20
6191 and CPY61225F
Y1GL25GE
Have you ever wanted to revamp your home interiors? It's not always easy to begin this endeavor, what with the multitude of style options you can choose from. If you're the type to just simply mix and match colors, patterns, shapes, and abstractions, you may end up with a disjointed interior design without a clear image of what you truly want. While you may resort to bold and eye-popping colors, contemporary designs are timeless and can give any room with uniformity without sacrificing on the design. Luckily for you, Floor Center's tiles for contemporary interiors are a great way for you to start.
You may be asking yourself the question of what makes a contemporary interior design. You want to limit yourself to the right kinds of patterns and colors to apply for your rooms – and this is exactly the focus of contemporary architecture. This design exists in the fine line of extremes such as subtle, yet sophisticated. Textured, yet clean. Simple, yet vibrant. Achieve this elusive style with these fresh tiles.
W-04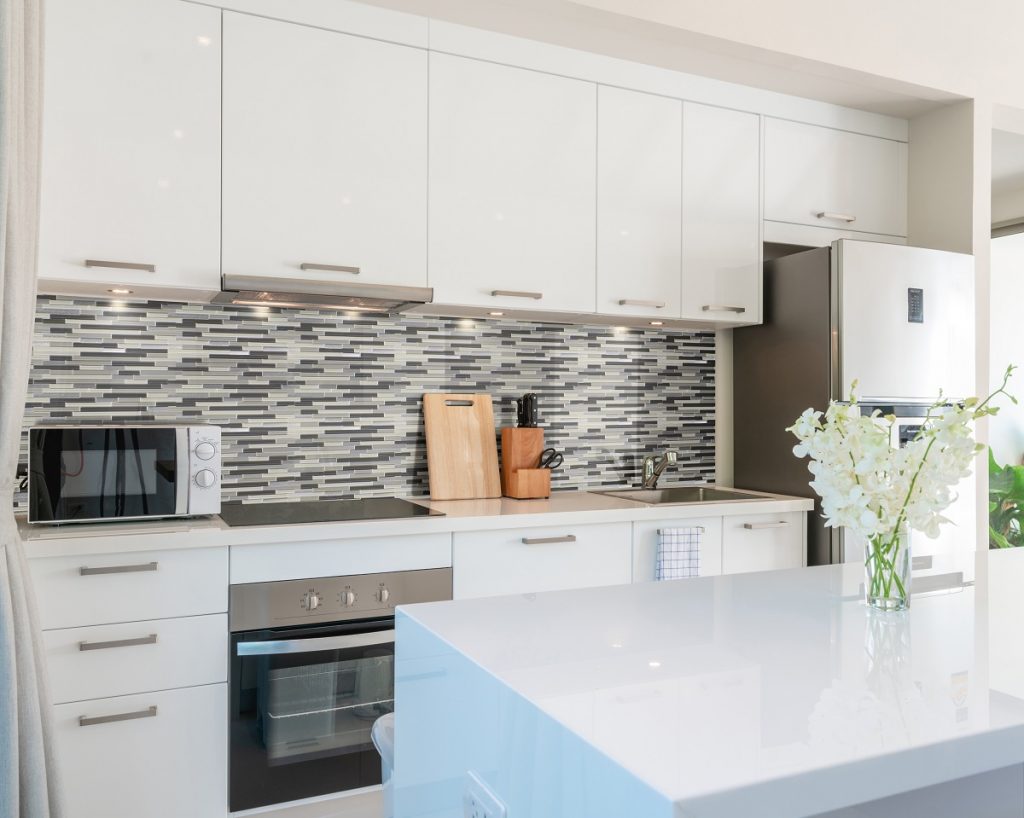 [30X30] W-04
One of the best tiles to help you achieve a contemporary finish is through Floor Center's W-04. This tile features a black, grey, and creme strip mosaic colors, which are perfect for shower walls, or any kitchen wall design of your choosing.
The glossy finish of the tile can easily brighten up and illuminate your bathroom space, while also subsequently achieving a greyer, and darker tone. You don't necessarily have to take up all of your shower walls with this mosaic tile alone. In fact, you can complement this design with grey-colored stone tiles of your own choosing.
EG20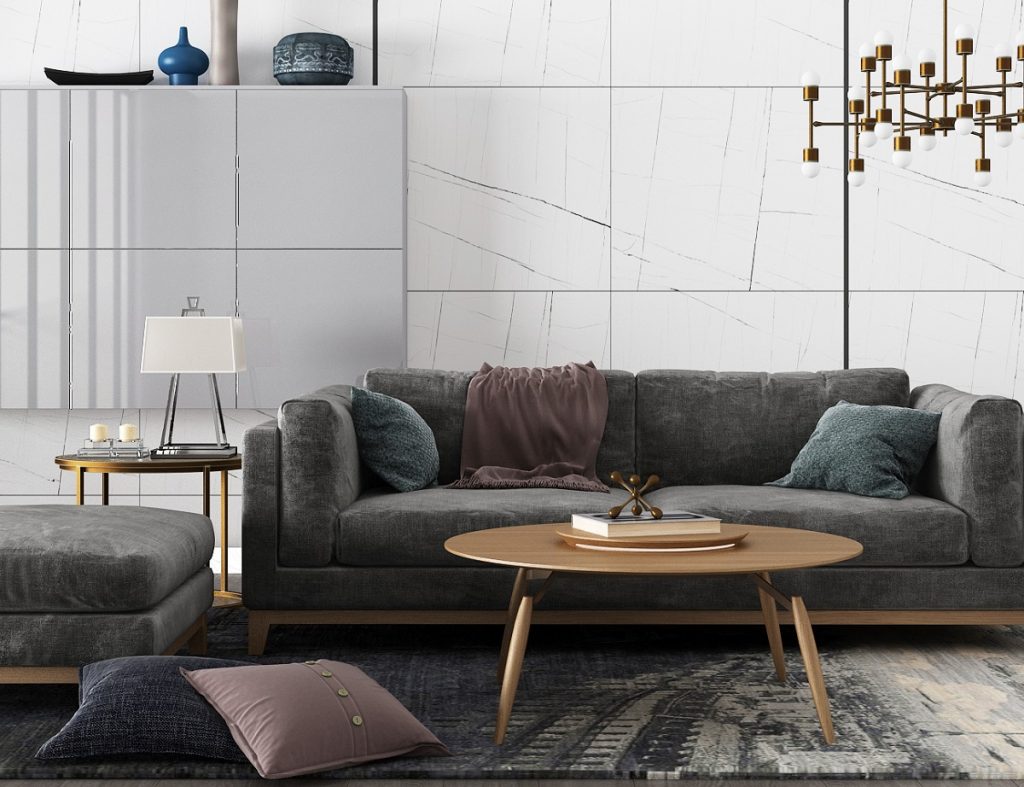 [60×60] EG20
One of the markers of contemporary finishes also has a great deal to do with the kind of color you're choosing. These colors are typically more muted and subtle in nature. While you can incorporate some bright colors such as yellow, red, or pink, it's best to use them sparingly, or better – pair them with shades of grey, white, or black. Another way of adding a contemporary flair is through the EG20.
This stain-resistant emulated and marble design, ceramic tile can offer the best kind of glossy finish for your living room. It can also further enhance your living room's aesthetic appeal with stainless steel seating, or furniture like a grey sofa.
6191 and CPY61225F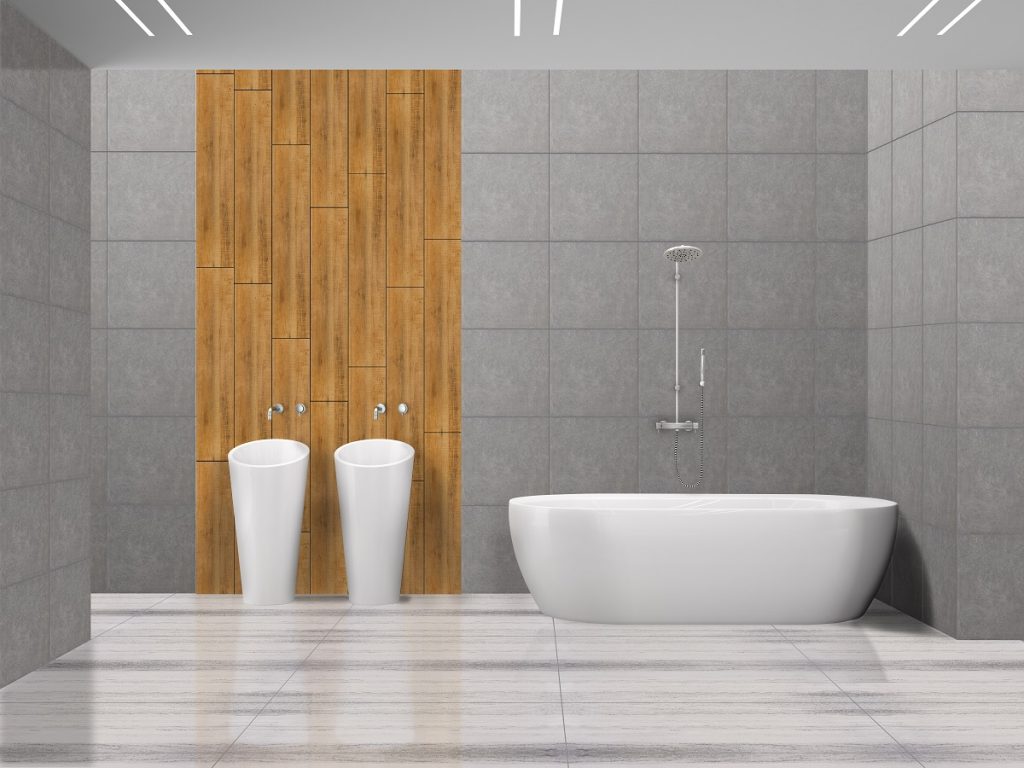 [60×60] 6191 [20×100] AI207 [60×120] CPY61225F-1
Stone-look tiles added with more natural features also make the best kind of kitchen tiles. As mentioned before, contemporary designs can achieve a more natural styling. While this can be far closer to natural-modern finishes, coupling stone-look tiles such as the 6191 with wood paneling can help you more easily achieve this elusive look.
The 6191 can both be used for floors or walls, but since you're incorporating them into your kitchen look, they're best for use under center kitchen islands, also preferably in the colors of black or white.
Contemporary looks also highlight the importance of lines for interior styles. Of course, you'll have no shortage of tile designs like this from Floor Center. The CPY61225F is a predominantly white indoor floor or wall tile featuring attractive streaks in dark grey.
This tile emulates the natural look of Greek architecture finish, while also subsequently remaining timeless. Its polished surface finish can also contribute to giving your bedroom or living room space, with more natural lighting, allowing you to truly experience the unassuming, yet immersive minimalist design.
Y1GL25GE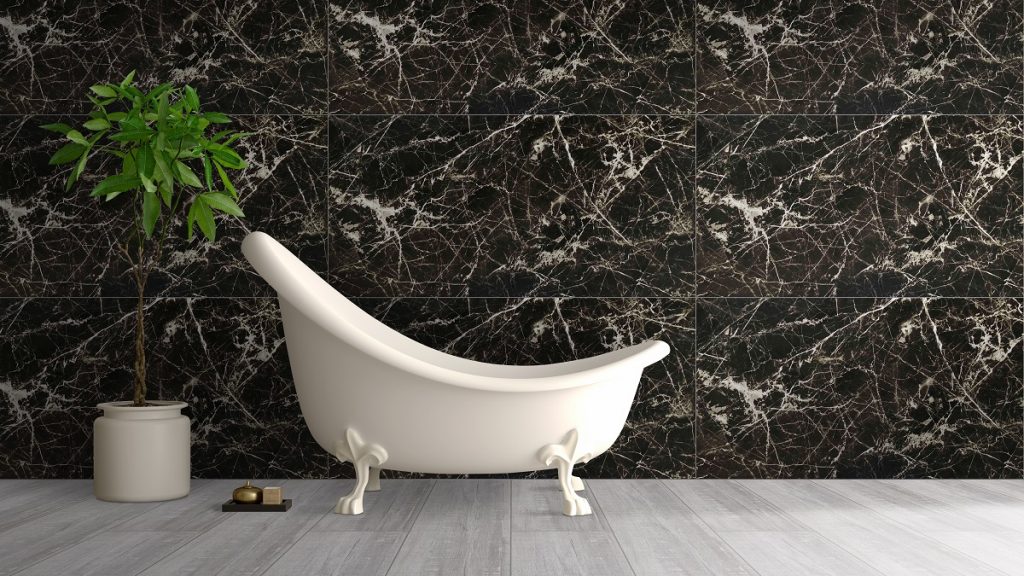 You may have some initial misgivings when it comes to incorporating natural finishes to any room interior. Maybe this is due to the misconception that natural looks may create rugged finishes or unorganized designs. However, this is exactly where the hidden magic of the contemporary interior design movement can be found. It's able to strike just the right balance between natural, and sleek. The Y1GL25GE is a good testament to this. Its black marble-look with intricate designs brought together by white veins make for any stylish bathroom, or living room interior.
You can have these tiles installed on their own, or as simply a backsplash for your contemporary kitchen sink. You can achieve versatility like no other design – you need only a splash of creativity for the interior of your dreams.
Key Takeaway
Floor Center's tile designs are the perfect tiles for contemporary interiors. They're highly-versatile and feature the most natural looks. Accompanied with appropriate tones such as white, dark grey, or black, these tile finishes offer the highest quality aesthetic appeal for any of your room interiors. Click here to check out more products with Floor Center!