What are the different ways to use neutral colors for your space?
Use wood furniture
Style with neutral backgrounds
Focus on your layers and fixtures
Keep it simple
Looking to start a new home redesign? This may be the perfect opportunity for you to play around with neutral styles. But what are neutral colors, exactly? Well, the word "neutral" is simply defined as bereft or lacking in color. Though this style may sound unassuming, there are many different ways to use neutral colors for your space that can create depth and harmony in any interior. Continue reading to find out how!
Use wood furniture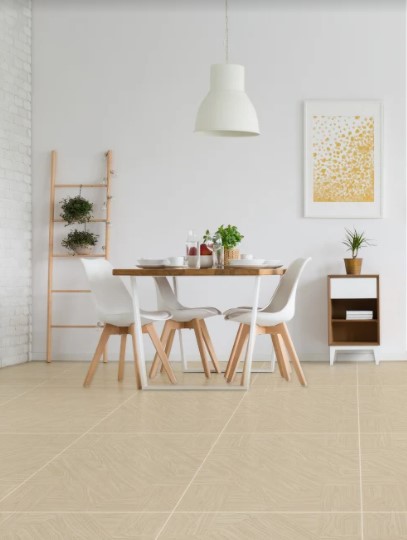 [60X60] V-K
One of the best ways to get beautiful neutral looks for your space is by adding a set of wooden furniture. If you want to achieve a more contemporary design, you may want to check out different types of wooden furniture that you can incorporate with neutral looks or finishes.
For your dining room, try to find contemporary wood furniture that is lighter in tone. Style with popular cross-back chairs or wooden-legged Eiffel-style chairs with plastic seating that matches the tone of your space. You could also add any wooden accent of your choice.
Of course, what would neutral be without changing the look of your floors and walls? Complete this look by painting your dining room background with a neutral blue background. As for your floors, the cream 60×60 V-K tile from Floor Center will work perfectly well with your desired neutral interior.
Style with neutral backgrounds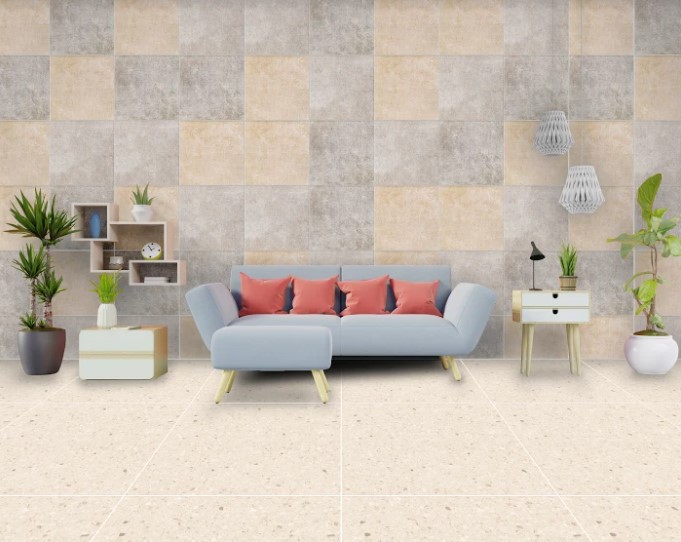 [60×60] M116 + [30×30] I-3455-6
At first, styling with neutral backgrounds can be tricky, if you're not necessarily the kind of person who likes sticking in single-toned and monochrome colors. Fortunately, it doesn't have to be this way. Using the right neutral-colored tile combination can bring out the best in your interiors.
Floor Center's 30×30 tiles are the perfect fit for your living room walls. The I-3456-6 in particular boasts a light, yet rich beige color that is distinctively neutral. Have it installed as part of an alternating pattern with the I-3455-6 light brown tile. Make your living room feel like home by adding accents like contemporary, wooden, wall-mounted shelves for storage, and neutral-colored sectional sofas for the seating.
Focus on your layers and fixtures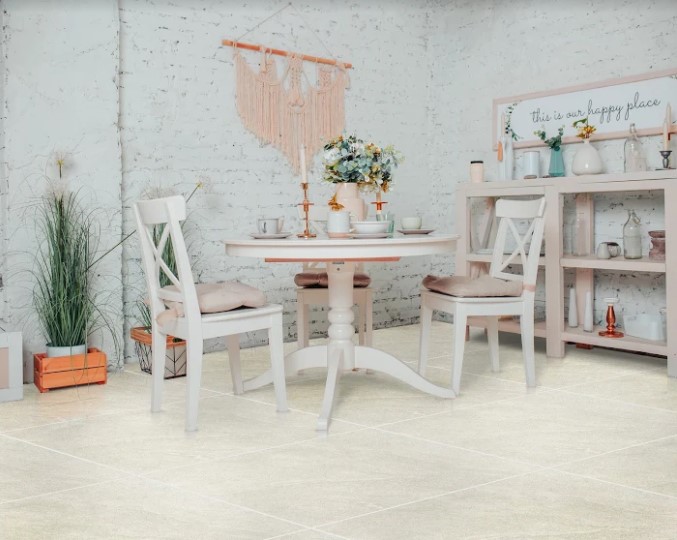 [60×60] M91-4
Layering is one of the best ways to work with neutral colors. Layering can be done not only in your bedroom, but also in your dining rooms, kitchen spaces, living rooms, or even recreational rooms.
Aside from adding a bit of texture, layers can provide your room with a touch of liveliness and space. The more neutral elements you add to your bedroom, the more it will feel like you actually did a complete redesign and not just on your floors or walls.
Try working around with the same neutral color palette. For example, if you want to use cool, blue colors, incorporate it into your bedsheets, pillowcases, bedroom curtains, or wall paint. Mix up with colors like light steel blue, light cobalt blue, or dark pastel blue.
The right decorative fixtures can easily make your layers pop out. If you've ever done any home remodeling in the past, then you might have come across situations where your lighting or furniture simply doesn't go together. With neutral-styled contemporary spaces, contemporary fixtures should be your go-to — the same goes with traditional fixtures. Don't be afraid to decorate your space as you see fit, or else you'll run the risk of bland looks that just seem empty.
Keep it simple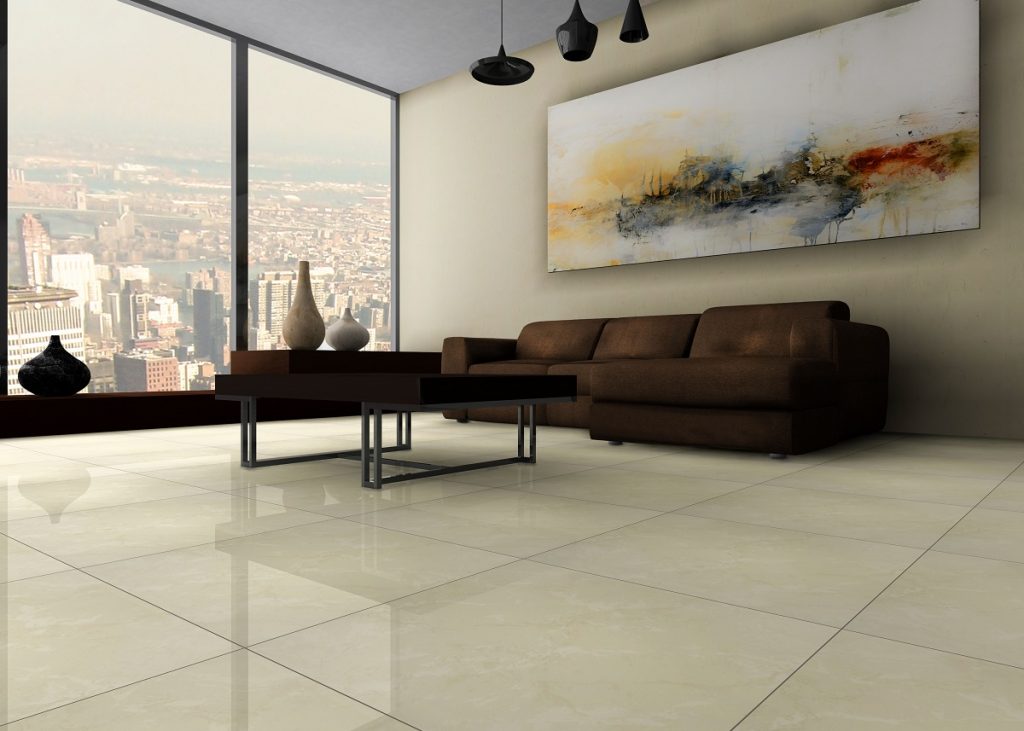 [60×60] V-D
You certainly don't want to overdo with neutral colors, which is why it's important for you to keep in mind that simplicity is always key. This doesn't mean that you won't add any accents or elements of neutral interiors — this just simply means that you work within the neutral style to achieve that simple, yet sophisticated appeal.
With simple styles, you can still make your space more ergonomic. Try steering clear of haphazardly adding decorations and furniture here and there that don't really match neutral styles. For example, for neutral tiled floors like the 60×60 M91-4, think of good color complements like darker neutral tones or shades.
On the other hand,  more vibrant shades of tiles like the V-D can fit any modern home that makes use of metal furnishings and decorations. If using this for your kitchen, a fresh set of steel appliances can already enhance the space.
Key Takeaway
Neutral colors appear to be bereft of color, but this is exactly what brings out their appeal. Many modern homes have been able to style with neutral looks through their furniture, tiles, decorations, and other accents.
In this article, you've discovered the many ways to use neutral colors for your space. When it comes to any home remodeling, it's important that you exercise your creativity. Soon enough, you can have a neutral-inspired room that is fit to grace the covers of home design magazines. Click here to check out more tips with Floor Center and together, let's Elevate Your Life's Tile!
We're also on Viber! Be the first to know the latest tile tips, trends, and promos! Join our FC Tile Viber Community.