What are the designs you should try for 2020?
Patterned Tiles
Large-Format Tiles
Honeycomb Designs
Wood-Look and Glossy
Herringbone for Walls
Revamp the look of your home for the new decade by combining interior design with tiles. The new decade of 2020 is the perfect time for something new. Retire your old tiles and swap them out for something new. Interior looks come and go. You can see some novelties and classics popping up out of nowhere. Tiles are common occurrences in the home but you can use tiles for the new decade to decorate and add zest to your interiors. Here's how you can do it!
Patterned Tiles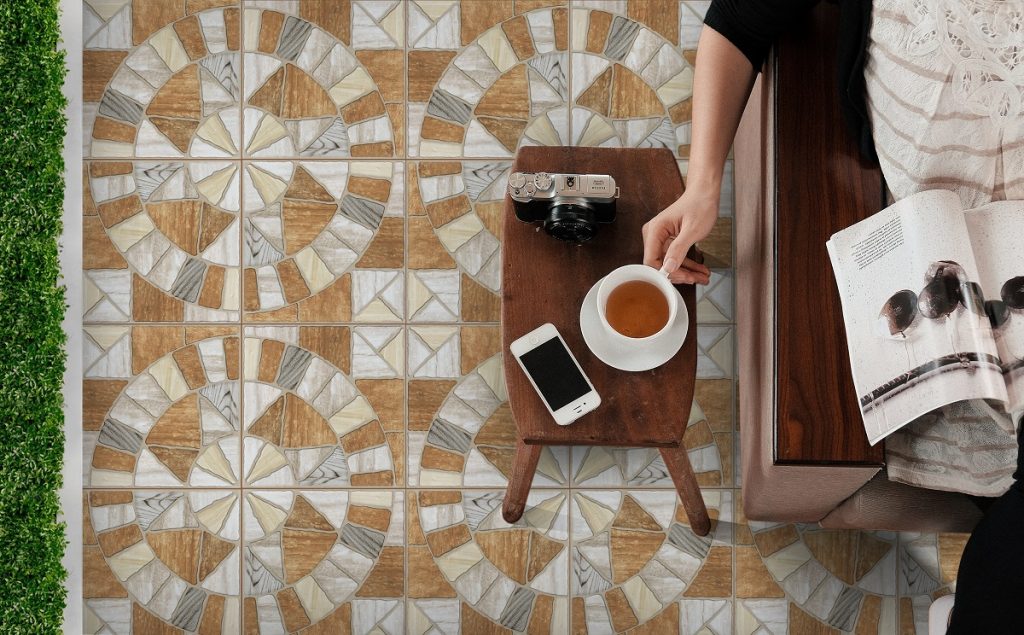 Patterned tiles are filled with fun geometric and symmetrical designs that fit well together. These tiles have been around for a long time but more manufacturers are creating unique patterns and different colors with new-age technology. It's time you take advantage of the tech and lay out some new looks that's one for the books. Try this for your outdoor areas, entrances, hallways and bathrooms. Patterned tiles can be used on your walls but to make it more modern, combine it with white wall tiles and use these patterns for your flooring. It's an instant Moroccan inspired look without much effort. Think about the color scheme you'll be using as well.
Large-Format Tiles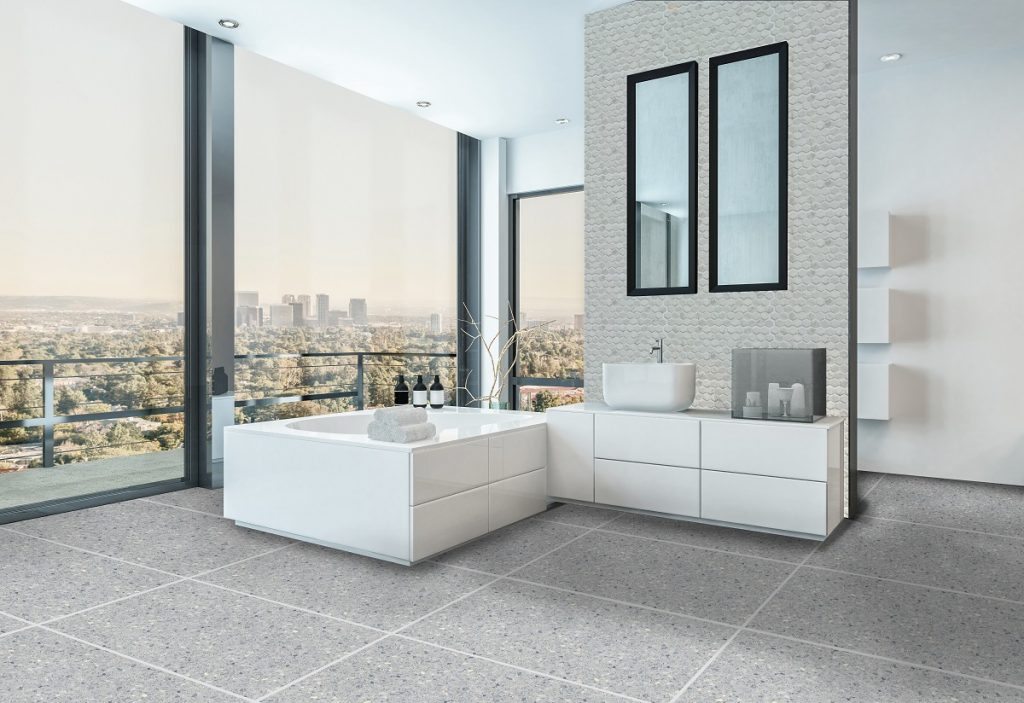 [60×120] M6121-6 + [29.2×58] NHC63001
Large-format tiles are amazing for kitchens. For both your walls and floors, choose a solid material like porcelain for easy cleaning. You can be assured that your tiles will last long because of the techniques used to make these tiles. These large-format tiles also come in a variety of designs that can simulate the look and feel of natural materials such as wood and stone. Large-format tiles also have the power to make your kitchen look bigger and open. Tiles such as the [60×120] M6121-6 can be a great option to use for smaller homes if you want to create an illusion of open space without too much tweaking.
Honeycomb Designs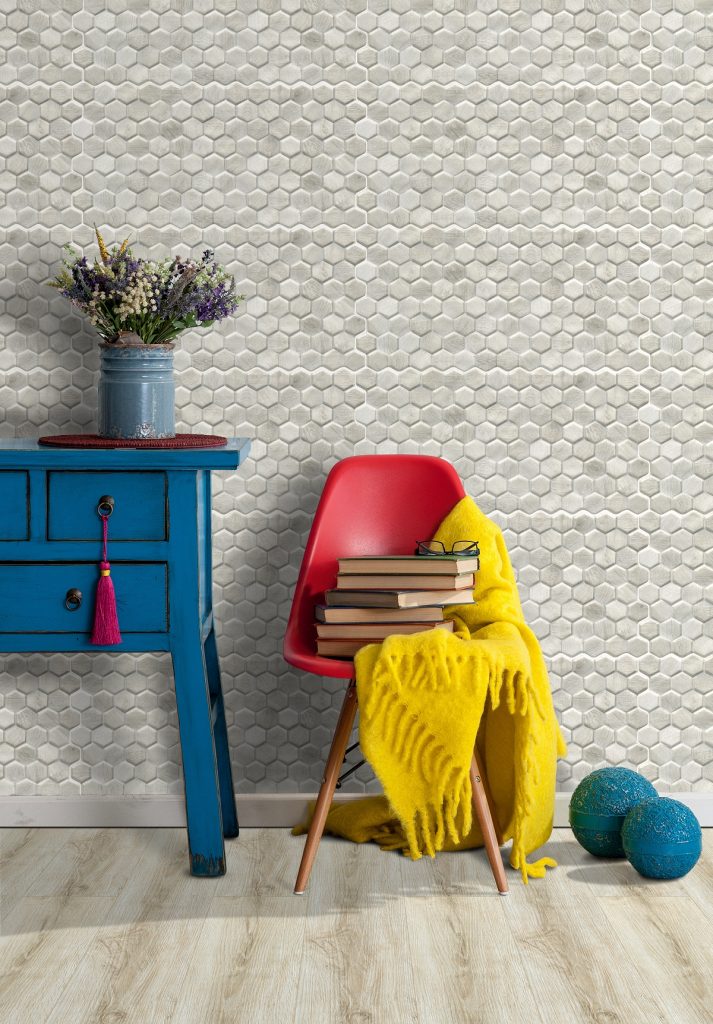 Honeycomb tiles are a fashionable trend you can use for the new decade. It's a bit futuristic but also vintage at the same time. It depends on the color you'll use and how you'll lay out the tiles. These are absolutely versatile and can be used for a lot of rooms in your home. You can create a unique living room backsplash or bathroom accent walls. Choose different tones and form a gradient for added interest. You can go full monochromatic as well for a classic look. But to bump up your interior design, pops of deep colors with off-white honeycomb tiles will look great and is picture-perfect for a number of kitchens and bathrooms.
Wood-Look and Glossy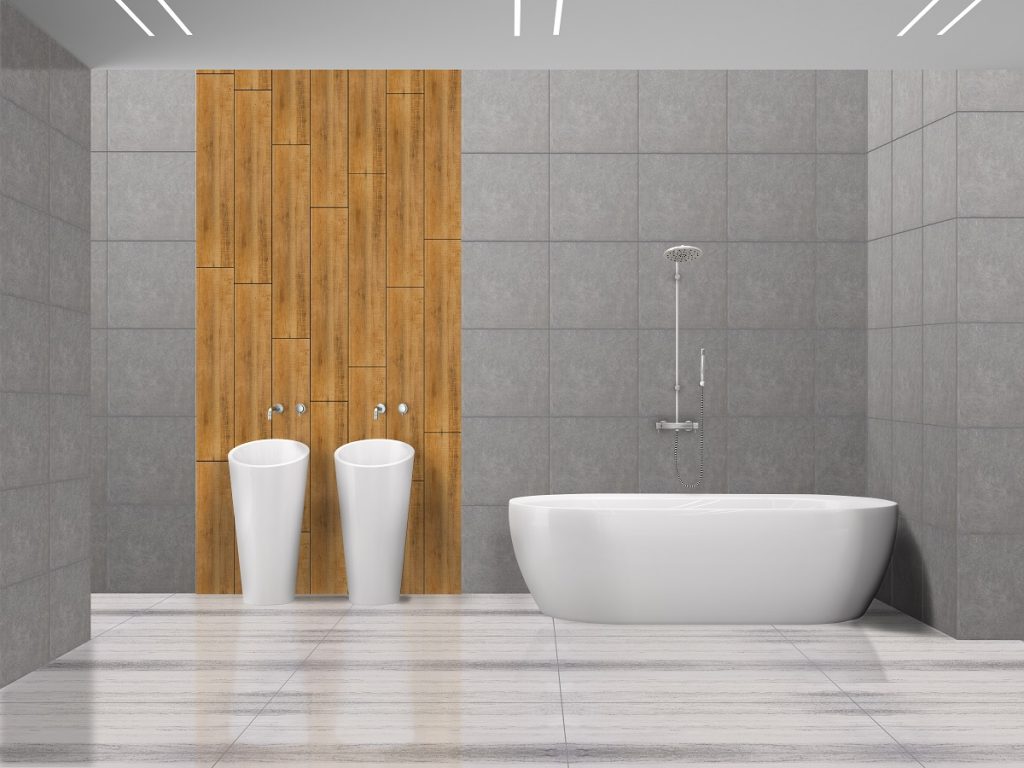 Using a combination of wood-look tiles and glossy ties is an uncanny nature-inspired design. This is for lovers of minimalistic design. Choose a wood-look tile in a deep tone. Walnut, cherry, and other similar wood colors are a good start. You can lay these out on your wall in a uniform or sporadic pattern. For your wall tiles, Create panels to emphasize your decor. It's a mix of western and eastern styles without being too overdone. Some rattan furniture and decor will complete the minimalistic look inspired by nature.
Herringbone for Walls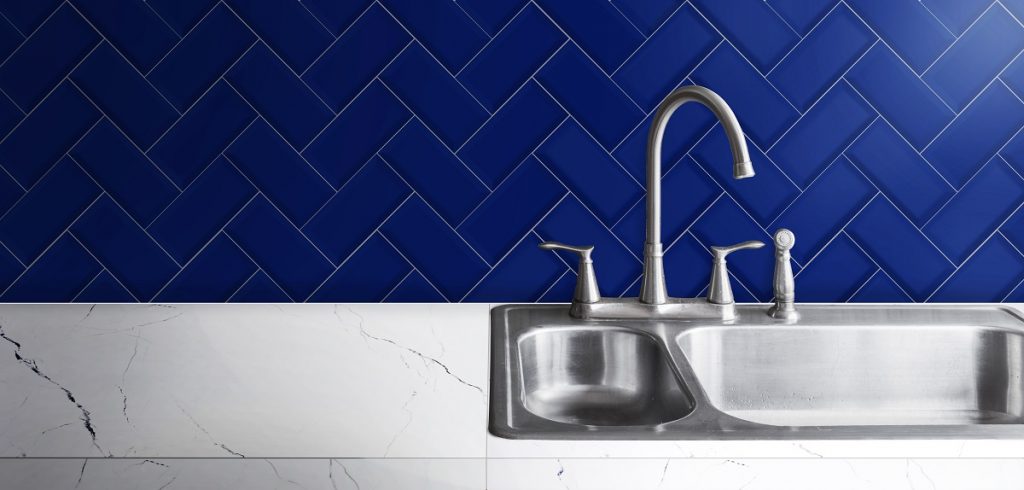 [60×120] Y1GL17GE + [10X20] 12GDM1
Herringbone tiles have been used as wooden floors for a long time. However, this can be a great tile to use on your walls as well. You can use different colors and create a crisscross tile layout. If you want to go all out with this design, using neutral tones in a criss-cross formation looks wonderful and put together. Try out the [10×20] 12DGM1 subway tiles for your bathroom or as a backsplash for your living room or entrance area. This is a simple and effective pattern that looks clean and is a definite instant classic.
Key Takeaway
Spice up your home using interior design with tiles. You can get many unique looks that can offer a lot of life back into your home. This is a fun and easy upgrade you can do to kick start a new decade. Starting fresh will bring in amazingly positive energy and give you a new perspective in life. Try these out and create something beautiful for 2020. Click here to get started with Floor Center!