What are the latest kitchen tile trends for 2020?
Navy Baby
Fab Slab
Pop Art
The new year is the best time to refresh various aspects of life. It's simple to do and it can start with the most intimate spaces. Our homes need something new every once in a while. Any homemaker loves a good makeover and the best place to do that is the kitchen. This is where you can make your personal designs shine throughout the year. So go to your nearest tile center in the Philippines and check out some of these modern kitchen tile trends.
Timeless White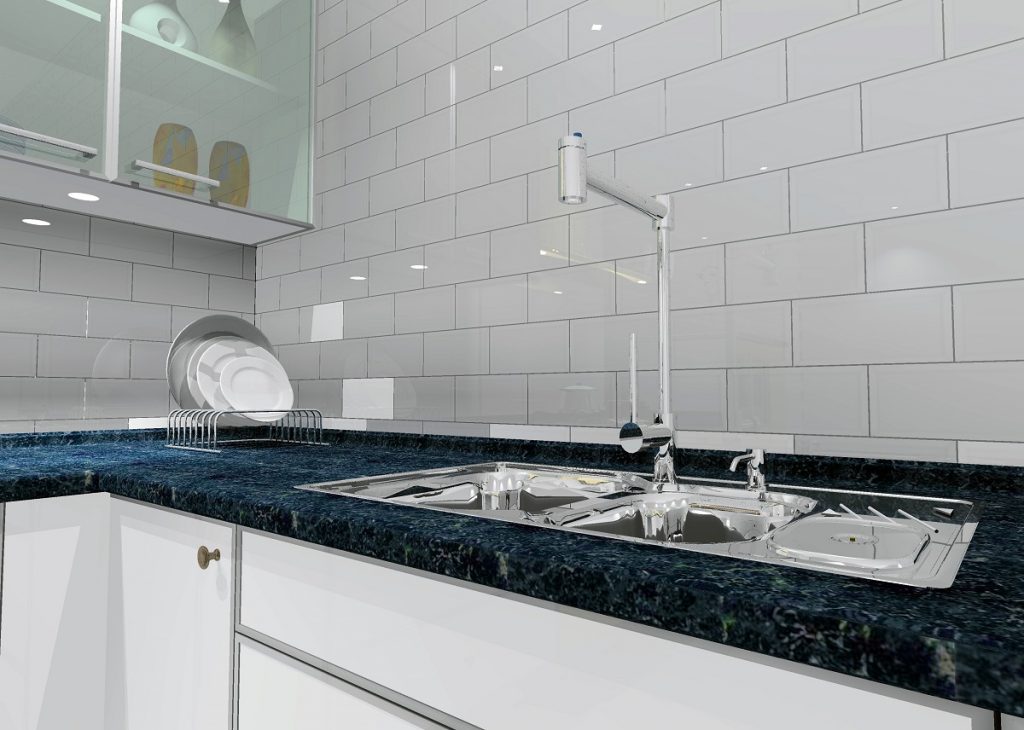 [10×20] 12GAW1
Every kitchen can use a splash of white. These tile designs can work well with marble countertops and brass fittings. Try this design out for an interesting design. Mix a combination of wood-look floor tiles with a white backsplash for your stove area. A patterned accent wall with white and gold veined tiles can add instant elegance and life. This design trend offers a much cozier feel. It's perfect for those late-night dinners or intimate taste testing.
For contrast, brass or copper fittings add another layer of texture. The warmth of the copper fitting always contrasts well with classic white. Each color has a way to bring out the other. Combined with the wood-look floor tiles, a good color story and a sense of harmony come into play.
Fab Slab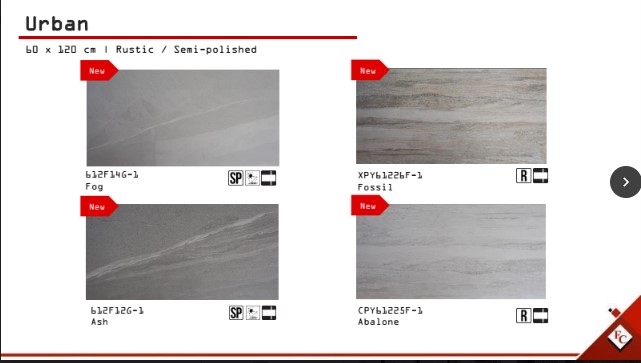 60 x 120 Urban Collection
Slab designs and textures are underrated. It may seem like it's only reserved for luxurious rooms but it can be used to add drama to your kitchen area. The best part about using stone-look or marble-look tiles is that you can get varying degrees of color and tone depending on how deep you want your kitchen to look. For some real drama and depth, stone-look tiles are for individuals who love the industrial and natural look. It's a rustic take on your kitchen and adds a sense of warmth. Brick-look tiles and natural stone tiles can work for this. But make sure to do it in small doses to avoid the aged look. Remember that you want to keep it modern.
Do you happen to have dark-colored counters and cabinets? Deep cherries, black, and burnt umber look great with marble-look tiles. You can choose a tile with gold veins to add a little bit of glimmer in your kitchen. This is great as another black splash or an accent wall. Most marble-look tiles have different vein designs and depending on what you want it can be a challenge to find the right one. Try printing out a swatch or ask for a sample and see which fits your wall the best.
Pop Art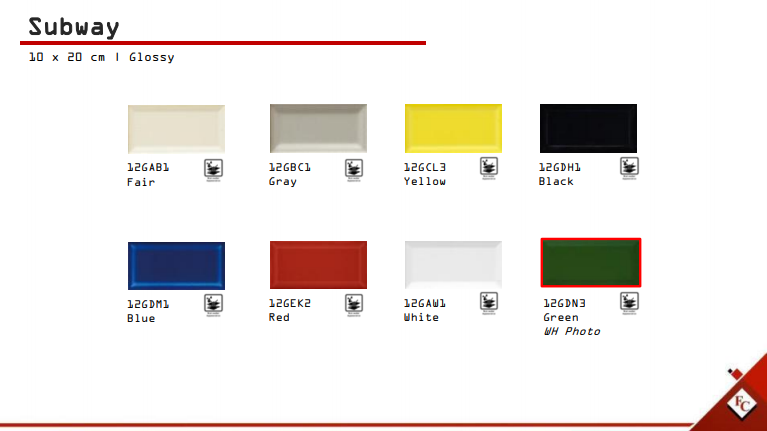 10 x 20 Subway collection
You shouldn't be afraid to add color this 2020. Kitchens can use a dose of color to bring life and energy. Although neutrals will always be in style, you can take a risk with pops of color and far-out designs this 2020. Choose subway tiles to add colorful trims to the tops and bottoms of your walls. Alternatively, you can use colored pattern tiles as your main focal point to your kitchen. Just make sure that the color you choose doesn't clash with the current appliances and counters you have. Try to look at the color wheel and check out different color harmonies. You'll never know what interesting combination you'll find. Some popular choices are beige and blue, green and pink, lilac and deep yellow. You can find endless color combinations as long as you pick your palette carefully.
For more interest, colored mosaic tiles also fit well with this look. Be careful with the placement of these in your kitchen. The patterns are already dramatic and if you overdo a wall with color it can be too distracting. Try using the mosaic tiles as half walls. You can choose to start from the top and work your way down halfway or the opposite. Leaving a space bare for your mosaic tiles allows the design to mesh well together instead of looking like a jumbled mess.
Key Takeaway
Modernize your kitchen with these tile trends. 2020 is the perfect time to start with something new and if you haven't tried these designs yet, it's time to experiment. Experimenting with the different tiles you can find at your tile center in the Philippines can get your creative juices flowing. Remember these tips the next time you go out and buy your kitchen tiles. Click here to get started with Floor Center!