What should you know about patterns and their effect on design?
Natural patterns
The illusion of movement
Beauty in the delicate
Blending of colors
In the Philippines, the tiles price is usually based on how customizable it is, how durable it is, how easy it is to make, and how beautiful it is. All of these considerations are important; however, some people often prioritize one or two of them when they choose what they want to use.
When it comes to design, tiles are practically a blank slate. It can be as simple, or as complicated as you want. A lot of people can express themselves intently through the use of tiles as flooring, or as part of their walls.
There are many variations of tiles that have different kinds of patterns.
To some, they just add a bit more of an aesthetic to the area, however, for those with an eye for design, patterns are so much more. With the right pattern, the design of a certain room, or of the whole floor can change dramatically.
Natural Patterns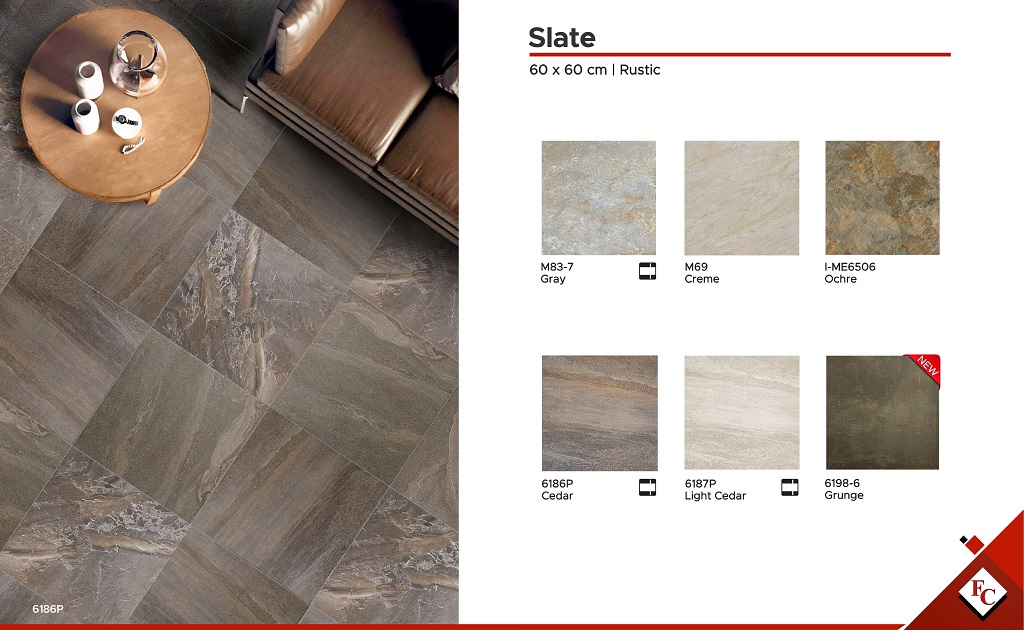 Most of the patterns and designs that people create are inspired by the patterns found in nature. Even the smallest things in nature can have intricate and amazing patterns in them. Snowflakes, rock formations, leaves, and branches.
All of them have patterns that are very beautiful and can serve as inspiration for most designers. In fact, natural stone tiles are often chosen because of these very natural patterns that add to the aesthetic beauty of the tiles. You can also see patterns in natural stones processed into other kinds of tiles for more aesthetic value.
One of our collections features six interesting designs all based on natural stone. The Slate Collection features tiles with a variety of patterns and designs that can add texture and depth to your floor design.
The Illusion of Movement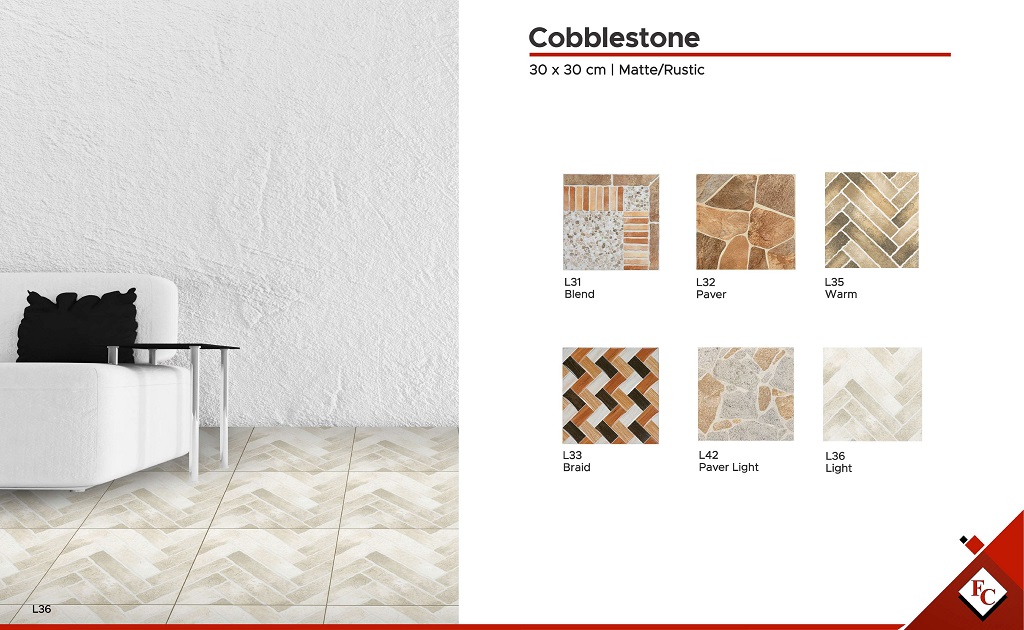 Presented with the right patterns, your eyes can be tricked into seeing motion. Often this can catch people's attention. Most of the time, this can be found in optical illusions. Seldom is it really put into designs, however those who make use of it can create amazing artworks that can add more depth to their designs.
The illusion of movement basically makes static, flat designs into something more alive. This can easily transform a simple design concept into something that many people will appreciate!
Some floor tiles are emulated to show this illusion of movement, while others rely on the tile pattern that will be used. Our Cobblestone Collection 30×30cm especially L33 Braid, L35 Warm, and L36 Light, can all be used to create this illusion in an outright fashion.
Beauty in the Delicate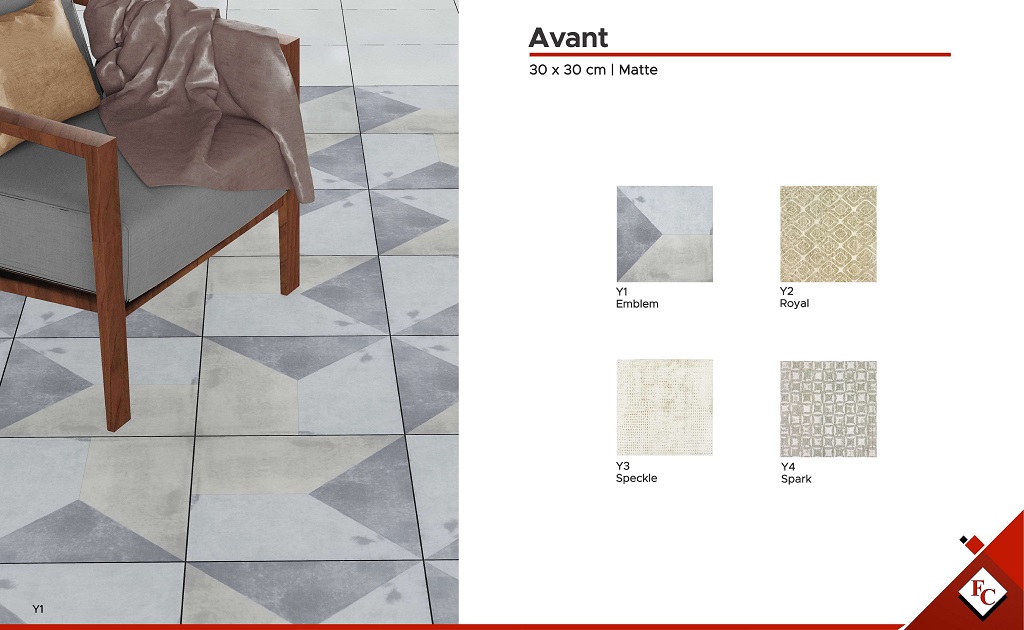 You don't always need striking patterns to make a design stand out. There are times when thinner, more streamlined patterns such as simple geometric shapes can be just as functional and beautiful as the more pronounced ones.
In fact, these can lead to more elegant and professional design concepts.
Remember, you don't always have to show off prominent patterns—you can easily achieve the same level of impact with relaxed shapes.
Great examples of these delicate patterns can be found in our Avant Collection, particularly the Y1 Emblem piece.
Blending of Colors

Of course, patterns aren't just filled with lines and shapes—one of the most eye-catching features of these patterns are the colors used. In fact, even with just colors alone, you can create great patterns that are perfect for a variety of applications.
You can choose to create gradients to add depth to your designs, or you can create portraits using mosaic tiles. There are so many things that you can do when you play around with the color of your tiles.
One of the simplest things that you can do is to make use of single colored tiles and lay them down in a pattern of your choice. You can create lines, shapes, and even portraits just by laying multiple tiles of different colors onto your floor. The Chroma Collection we have is filled with single colored tiles that have no inlaid designs. They are perfect for these kinds of applications!
Key Takeaway
A tile price in the Philippines takes into consideration all that is important to the consumers. The design of the tile is one of the largest contributors to this because many people want tiles that are aesthetically pleasing.
Patterns are some of the most intricate designs that tiles can have—and they're also something that is quite attractive to a number of people. See more of our products here to maximize these design tips!