What are some kitchen makeover ideas for 2021?
All-white
Concealed style
Mosaic backsplash
2020 has seen a majority of our time spent at home in unprecedented numbers. We devoted much of the year to rediscovering the four corners of our abode's walls, which, suffice to say, has drastically transformed the way we cook, work, relax, and entertain.
Halfway into 2021, we're beginning to realize that part of this change has affected how each part of our homes functions — with the kitchen, in particular, graduating from a typical household fixture to becoming essential in form, function, and design. Kitchen makeover ideas in 2021 will needless to say become one of the top priorities for homeowners as they continue to embrace versatility, design, and ergonomics.
In this simple list, we've rounded up a few design inspirations that you may want to try out for your kitchen. Don't just settle for the current design — just because it isn't broken, doesn't mean that there's nothing you can improve. Any kitchen will always do well with a much-needed remodeling. The trick is to explore a variety of subtle and equally obvious ways of giving your kitchen a whole new vibe. Check them out!
All-White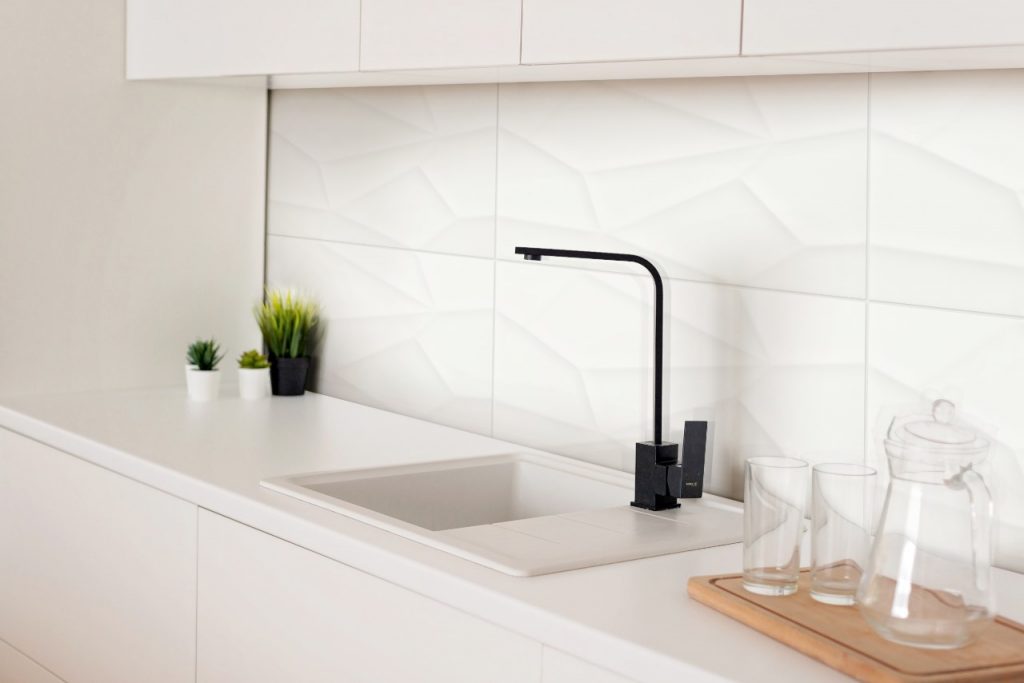 [30X60] Milan10
The all-white kitchen design will always reign supreme over other styles. There's no other way around it — white offers cleanliness, simplicity, and uncanny modernity that even the boldest colors aren't able to pull off. This is the perfect design for kitchens whose mismatched tones have unfortunately disappeared into obscurity. Or, it could also be homeowners who simply want to take it down a notch and stick to the basics.
There are various ways to perfectly execute the all-white kitchen, but arguably the easiest one would be to focus on your furniture. Yes, you may want to ditch the traditional wood-carved glass cabinet. It's time to introduce a fresh new set of modular and handle-less shelves, cupboards, countertop, or what have you.
Add splashes of contrast here and there with your hardware — think stainless steel sinks, range hoods, or even modern pendant lights. Complete the look by bringing in a bit of nature indoors. Small potted plants and reclaimed wooden pieces, for example, complement each other for an overall cohesive style.
Concealed Style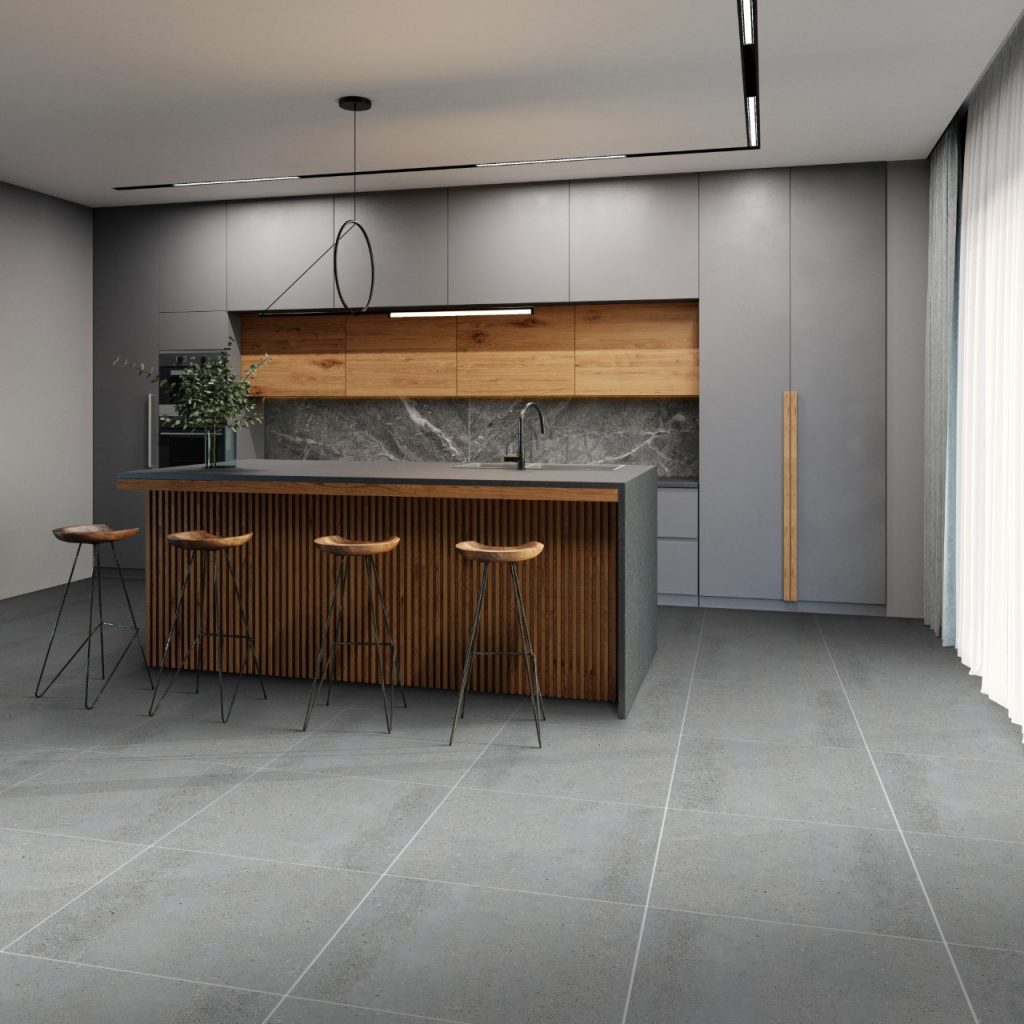 [60×60] P109-4 + [60×120] Y1GL24GE
Not all kitchens are built the same, that much is true. Some homeowners have the luxury of space, while some are challenged to come up with a standout design despite architectural restraints. This is where the concealed kitchen style might come in handy, especially for open-plan designs that tend to be multifunctional as well.
For chameleon-like kitchen designs, a number of elements work to bring each addition, piece, and fixture together. How well you execute a concealed kitchen depends on its paneling, choice of appliance, lighting, and even hues. This means choosing a fridge that seems to blend in with the rest of the furniture. Refrigerator-in-cabinets are extremely popular, but custom-made looks also work best.
Like the all-white design, you'll want to minimize your use of hardware — knobs and pulls will only defeat the purpose of concealing kitchen storage or shelving builds. Go for handle-less designs, such as a rail function, push-to-open, or a J-pull.
Mosaic Backsplash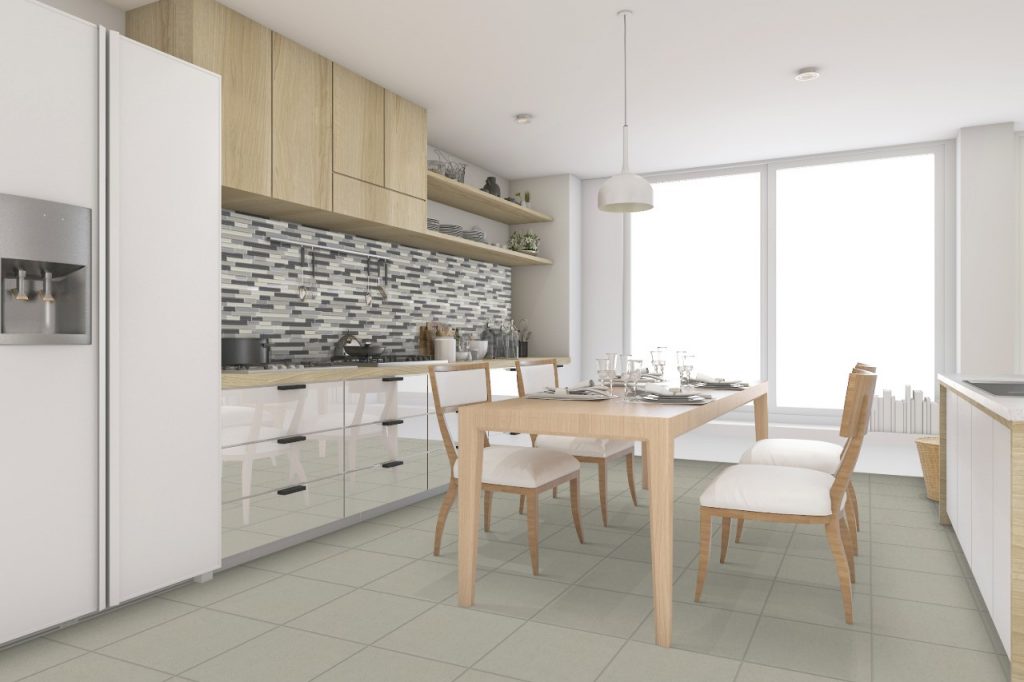 [30×30] 3885P + W-04
Classic and familiar, the mosaic backsplash is also making a resurgence in 2021. Why settle for plain, paint-colored walls when you can add a nice artsy touch to highlight a part of your kitchen? You don't have to go overboard by lining every portion of your walls or floors with mosaic pieces. A quaint and unassuming backsplash addition will make your kitchen worthy of an interior design spread.
The multi-toned backsplash tiling on the interior comes in shades of gray, white, and black, which makes for a perfect fit for any modern kitchen. Incorporate contrasts, such as wooden pieces, glossy furnishing, or even a new set of stainless steel appliances. Since these neutral tones tend to generally darken the backsplash area, you can also introduce lighting through sliding glass windows that can breathe in vibrancy and new life into the space.
Key Takeaway
It's never too late to pick up on the best kitchen makeover ideas in 2021 that will make your space feel fresh and vibrant. We all know that the all-white never goes out of style, but unique ideas like mosaic backsplashes and concealed kitchens definitely add to the aesthetic appeal and functionality of the room. Let these design ideas inspire you to experiment on mix and match, and experiment with different combinations to come up with a kitchen that reflects all the good things that this year has in store.
In need of more design inspirations? Check out our Floor Center Styles & Ideas Guide and find the perfect look for your interiors and exteriors. We are also inviting you to become a part of our FC Tile Viber Community Group! Stay on top of all tile trends — past and present — to come up with timeless and unforgettable designs with our products.