What are some home pool ideas for the summer?
Rustic
Plain light blue
Abstract stone
Mosaic
Summertime. While we despair endlessly during sweaty afternoons, gulping on cold glasses of lemonade and enjoying the refreshing sweetness of a simple bowl of ice cream, the seemingly endless heat continues to bear down. For most homeowners, the months of March until the last few weeks of June are a signal to begin thinking about summer-worthy home renovation projects. While a lush outdoor garden is one option, home pool ideas for summer definitely top the list of creative ways to bask in the sunshine.
If you're one such individual looking to include this addition to your home, it might be best to start thinking about creative design ideas for your pool. Keep in mind that your pool doesn't have to be lavish. Whether you have an expansive backyard garden or a small but functional outdoor area, some great pool designs can definitely be executed with the right tiles and layout. Ready to get started? Read on to find out how you can have your very own backyard pool in the summer.
Rustic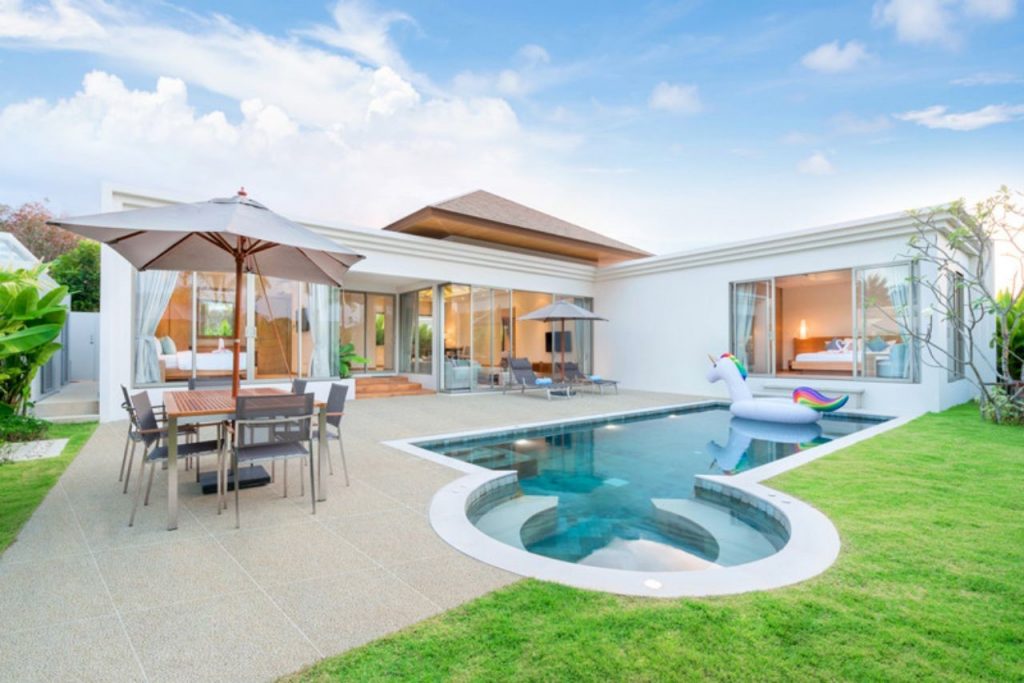 [60×60] ZX-W6613AGA-HT
Emphasizing natural beauty and relaxing environments, a rustic pool design can blend in perfectly well with your matching countryside-inspired home. Anyone who visits your home during the summer will definitely want to take a dip in a meticulously designed rustic pool such as yours.
For this look, you can choose from either an above-ground or in-ground swimming pool. The kind of tiles you use will define how well you achieve this design convention. Floor Center's rustic beige ZX-W6613AGA-HT tile, for example, makes for a perfect surrounding tile layout for your choice of pool. While it may not necessarily be part of the pool bottom, the rustic tile provides a visually stunning contrast to the otherwise blue color blanketing the pool addition. You can also add a bit of flair and functionality, with circular corner steps that offer a gradual divide between your backyard and this welcome backyard fixture.
Plain Light Blue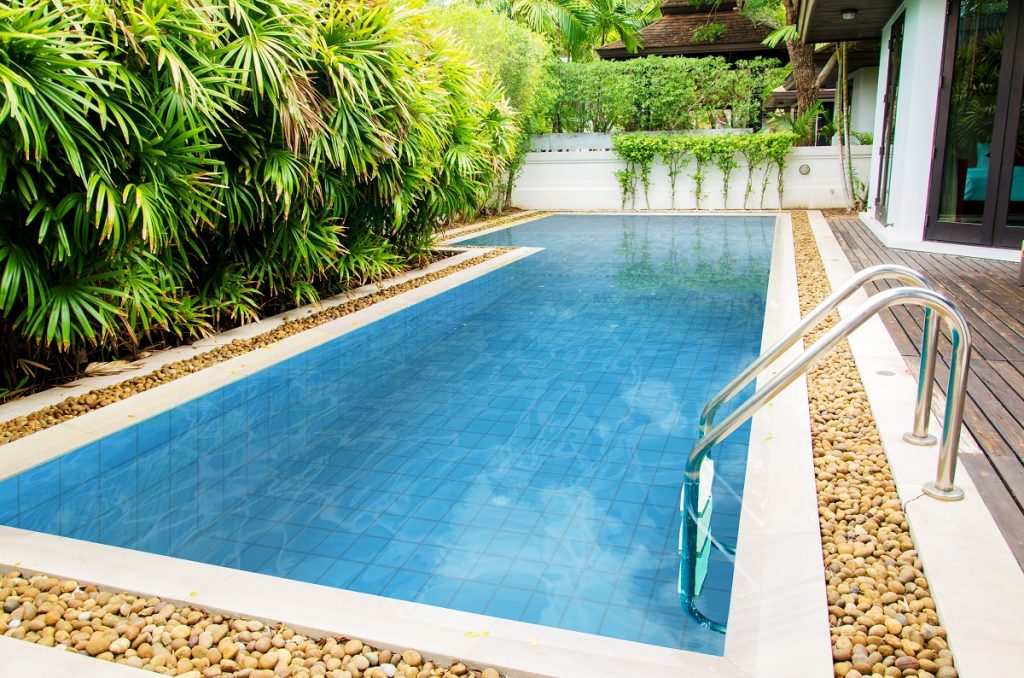 [20×20] 22CM3
The first known bathhouse-swimming pool ever recorded was during the 1st century, when Romans were at the height of their power. Over the centuries, however, the swimming pool has evolved to become a recreational addition — oftentimes associated with luxury. While early swimming pool designs were less intricate and more straightforward than they are now, a classic, but persistent trend was to incorporate a touch of blue to such an underrated architectural marvel.
Having said that, there's certainly nothing wrong with sticking to the basics and choosing a pool design that works for any kind of home. Think about it: nothing is more inviting than a blue pool that reflects the vibrant blue hue of the summer sky. When you adorn your pool's bottom or even walls with the 22CM3 tile, you'll end up with an inviting bathing space.
Just imagine diving into cool blue waters, with ripples and waves lapping against the walls of a beautifully designed outdoor pool — it's almost elusive, but the right set of tiles can help you make it into a reality.
Abstract Stone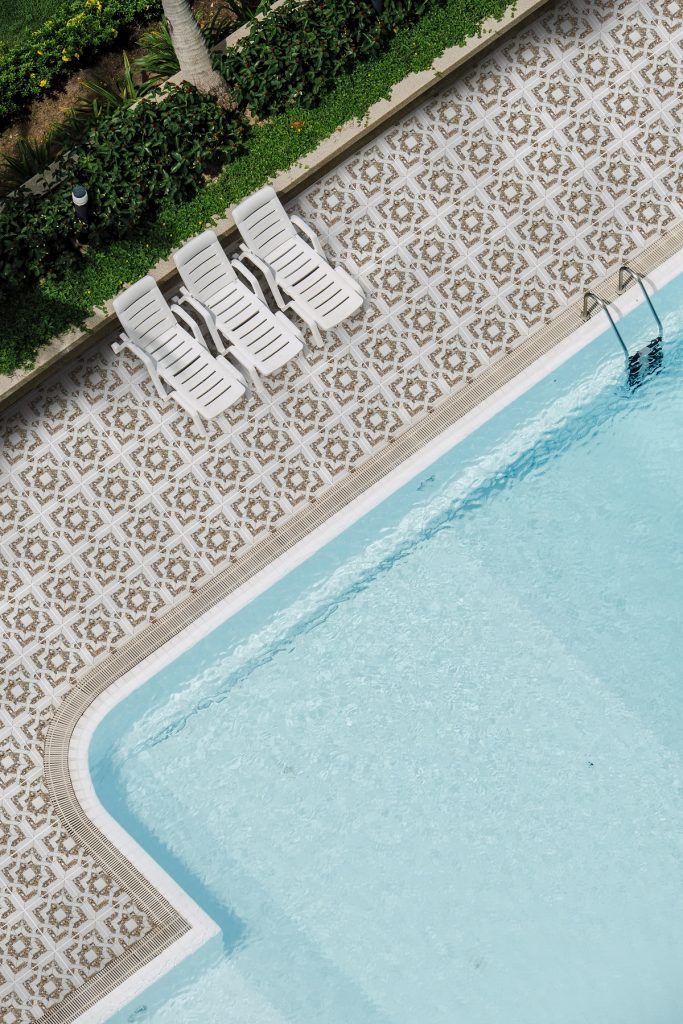 [40×40] F41
The surrounding details of your swimming pool serve two purposes — as an aesthetic addition and a functional design that wholly improves the swimming pool experience. As much as possible, you'll want to include this part in any customized swimming pool.
Whatever shape or style that you choose, having a stone-pattern tiled will elevate any swimming pool into something sleeker and more sophisticated. You can try the F41 tile to produce a seamless, mesmerizing effect.
Mosaic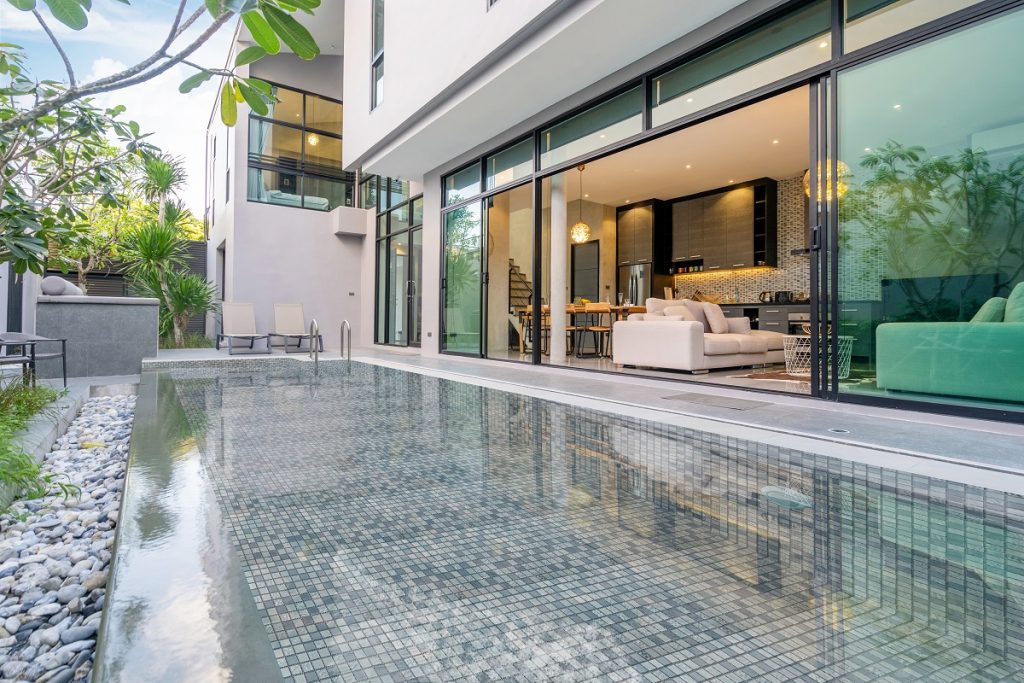 [30×30] YF2501
Mosaic pools are stylish — no ever word comes close to describing it. But if you're planning a mosaic tile pool bottom or wall, take this as an opportunity to invest in a well-lit swimming pool.
Similar to most of the styles on this list, you can't forget the following pool essentials: coping, shape, walls, bottom, and steps. For a mosaic-style pool, it's important to focus on these fundamentals, as well as choosing the right lighting that produces both design and function.
For example, you can choose flush-mounted underwater LED pool lights that don't stick out well beyond the level of the pool walls. Accompany this with a few pool garden lighting enclosing the corners of your pool for better ambiance and safety when taking laps during the evening.
Key Takeaway
Ready to beat the heat with these home pool ideas for the summer? Make your outdoor pool a reality with the right set of Floor Center tiles. From plain light blue to mosaic, you can make your dream pool design a reality without sacrificing visuals or ergonomics.
Ready to start your very own pool project? Check out more tile ideas from our blog! You're also invited to be a part of our FC Tile Viber Community Group! Learn more about the latest tile inspirations, trends, and tricks from the country's leading tile experts.