How can you create an outdoor living space on a budget?
Build a patio
Spruce it up with outdoor tiles
Make it cozier
Add ambient lighting
Ever wanted to learn how to create an outdoor living space on a budget? It's not as challenging as you may think. Sometimes, you might find yourself focusing too much on your home's interiors, that you forget this overlooked part of your home. A cost-friendly redesign might elude you, but there are a few key tricks that you can do to enliven this space.
Don't have a relaxing outdoor area to retire to at the end of every busy day? Building a patio might just do the trick. Coupled with fitting outdoor tiles, furniture, ambient lighting, and the like, your once-humdrum outdoor area will soon become a sight to marvel. Read on to learn more about these affordable, yet insanely impactful design tips that you can do for your outdoor spaces!
Build A Patio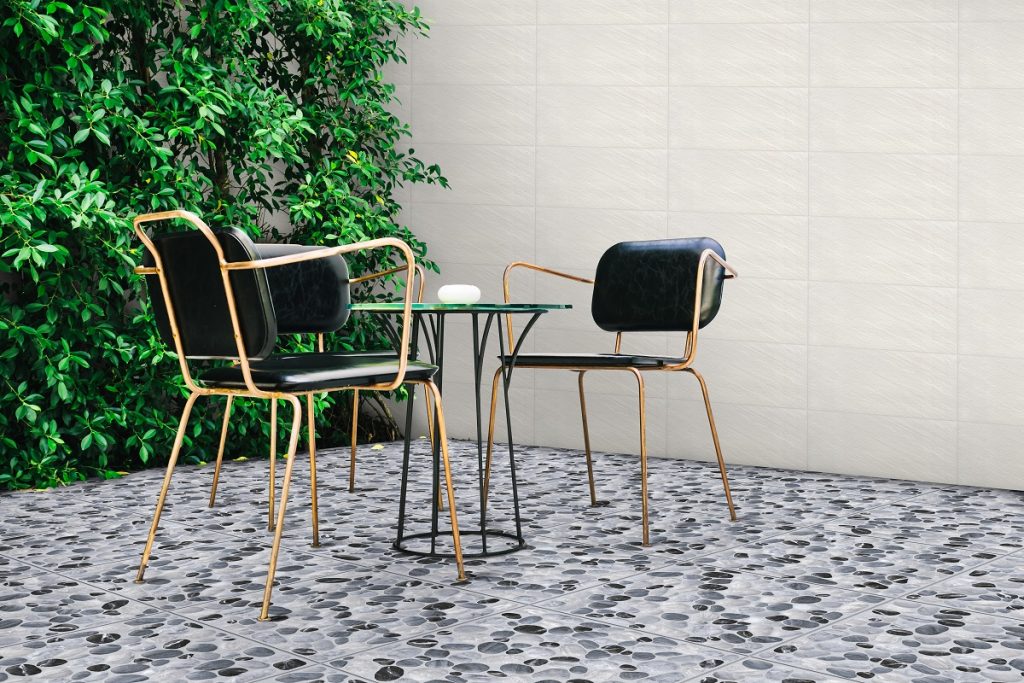 [60×60] M151-4 + [30×60] VLM6680
When you hear the word patio, the first thing that might come to mind is an expensive outdoor wooden deck with a matching pergola, varnished paneling — the works. Full-fledged patios can cost as high as 100,000 pesos which might be way above your budget.
To make sure that you don't go overboard with your patio expenses, it's important to have a few key elements in mind. For example, instead of buying a carport kit or a pergola, you can opt for a high-quality garden umbrella that can easily be set up in your preferred outdoor location.
Fill the cool space with a few extra chairs or a furniture set that's perfect for the outdoors. The best thing about it is that you don't have to buy new ones! If you have some spare furniture you're not using or simply tucked away in your storage, a little dusting and cleaning can have them outdoor-ready.
Spruce It Up with Outdoor Tiles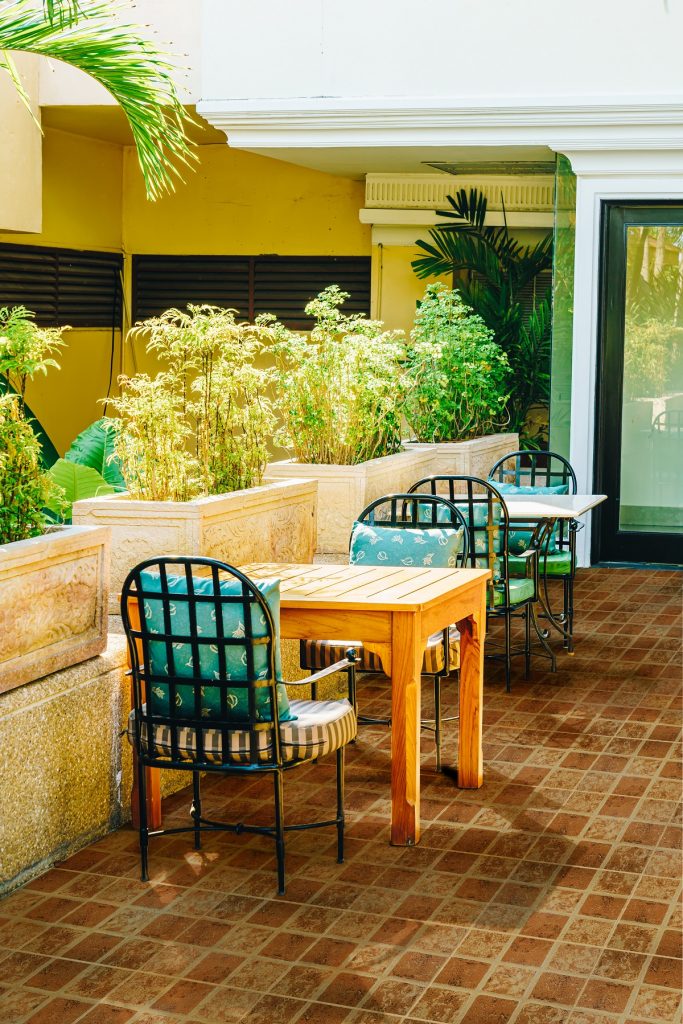 [30×30] 3032P
Small outdoor areas are perfect canvasses for a fresh new set of floor tiles. You don't have to go for natural stone walkways that not only take time, but also money to accomplish. Instead, you can opt for affordable and more versatile designs.
Floor Center's 3032P tile, for example, is a great choice to achieve that rustic outdoor feel. If you feel like there's still something missing with your custom-built patio, then this tile can complete the entire look and give off an all-natural vibe without the cost drawbacks.
Complement your newly-renovated patio floors with matching furniture. Iron chairs make for a suitable fit, but you can also go with light wooden furniture that matches the color of the floors. To add contrast, try to focus on how you can make your outdoors greener — a few potted plants or colorful blooms can definitely go a long way.
Make It Cozier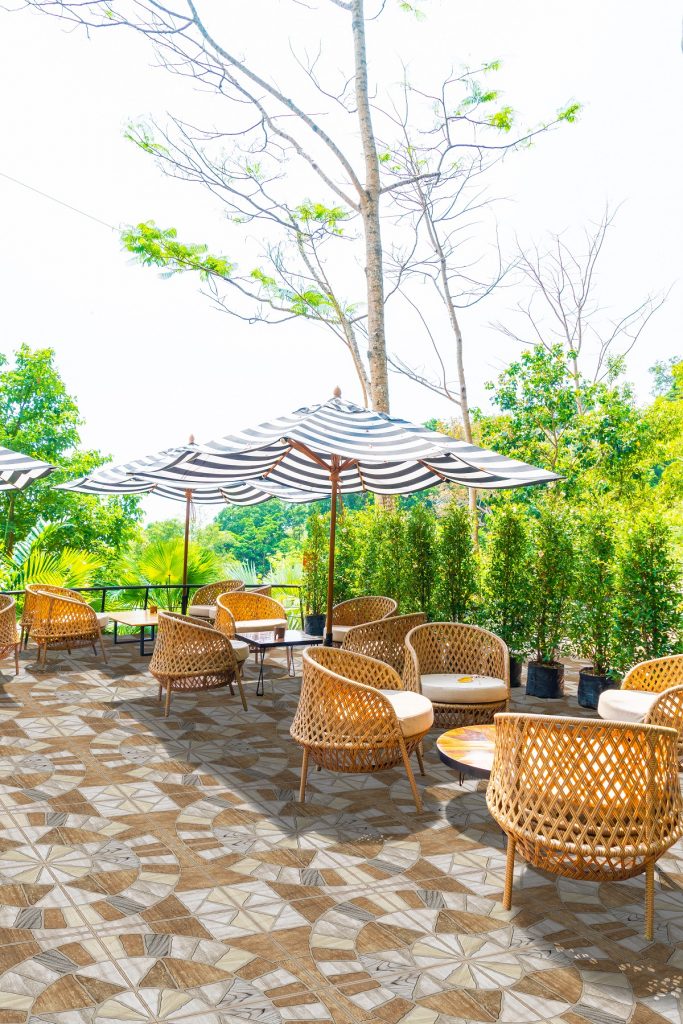 [30×30] I-3465
In many ways, your outdoor area or backyard is simply a living room located outside your house. As such, comfort should be your priority when coming up with a budget-friendly design. At the end of the day, lounging about your patio should be something to look forward to, which is why you'll want to make it as cozy as possible.
Unless you can afford soft furniture, a great way to add a cozier feel is to add cushions wherever possible. For example, you can adorn hard furniture with small decorative pillows for cushioning.
You can also layer it up — if you have a wooden porch, protect it with a soft rug with a design of your choice. In the cool evenings, it's also handy to keep a blanket or two and a few pillows on a bench. Whenever you feel like heading out and spending a few moments on the porch at night, these small, but comfortable additions make all the difference.
Add Ambient Lighting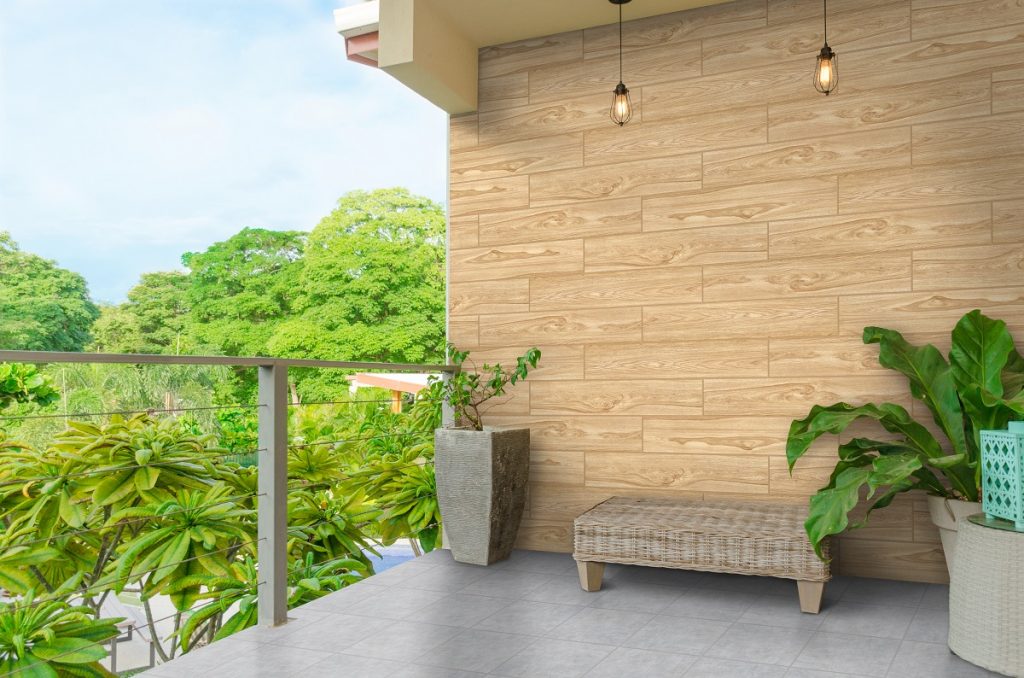 [20×100] 2100P2 + [30×30] L44
The right ambient lighting for your outdoors can help you set the tone and mood of your surroundings, especially in the evening. When the sun is still out, you get to take advantage of natural lighting that brings more vibrancy to your outdoor area. But when the sun has gone down and the cool breeze starts to greet your beloved outdoors, then ambient lighting can beautifully illuminate the space.
Some lighting fixtures you may want to add include hanging lights, wall lights, or post lights. In this case, you'll want to go for warm lighting that adds a touch of soft glow — choose bulbs that resemble the distinct incandescent color of yellow or light orange. Take it up a notch by lining your pathways — if any — with task lighting or a few lamp posts that are strategically spaced.
Key Takeaway
In this guide, we've highlighted a few tricks that you can do. When decorating your outdoor area, think of it as a haven for comfort. The best piece of advice is to not be afraid to exercise your creative input. Combined with the tips above, you can easily personalize an outdoor area that you'll want to visit every now and again.
Looking for more design tips? Floor Center's Styles & Ideas Guide contains everything you need to know. We're also on Viber! Join our FC Tile Viber Community Group and be in the know about the most trendy tile tips and tricks.