What are some weekend home improvement projects you can do?
Decorate your space
Add custom kitchen shelves
Buy new furniture
You might think that you need a week to make renovations and home redesigns, but did you know that simple weekend home improvement projects can already bring more life to your space? That's right! You don't need to spend countless hours just to transform a room into something wholly different and refreshing. Especially if you don't have the luxury of time, sticking to projects that you can do in a short period can already add more value to your interiors.
In this guide, we've rounded up some simple redesigns that you can do over the weekend. From changing the decor of your room to adding customized furnishing, these small changes will definitely make any space come alive. Read on to learn more!
Decorate Your Space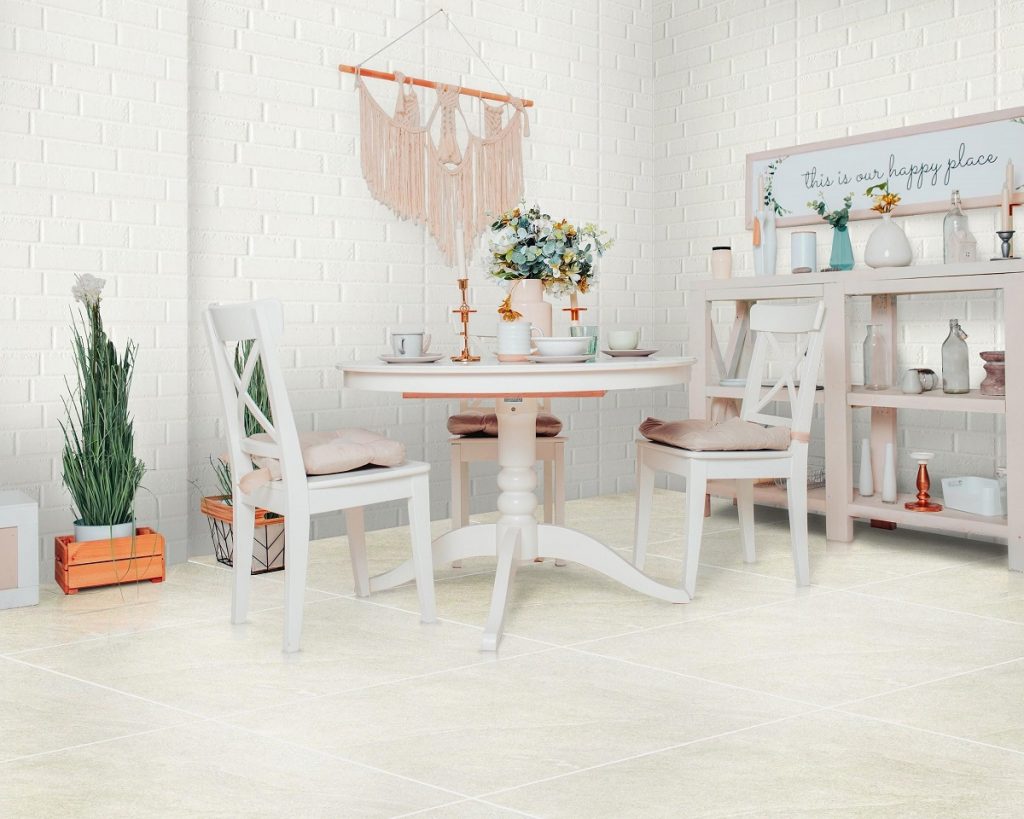 [60×60] M91-3 + [30×60] P-3610
Take a look at any room you want to improve on. Is there something missing? Do the elements seem bland? If the answer is "yes" to both of these questions, then it may be time to exercise your creativity and add decorations to the space.
Choosing the right decor doesn't have to be difficult. First, you need to consider the kind of room that you're working on. For your own personal bedroom, for example, you can populate the walls with a variety of decor, such as hanging lights, relaxing landscape paintings, posters, or even vintage objects.
Although these decorations seem different from one another, stick to a consistent theme and color palette. Doing so can make your room feel livelier, but also relaxing.
Add Custom Kitchen Shelves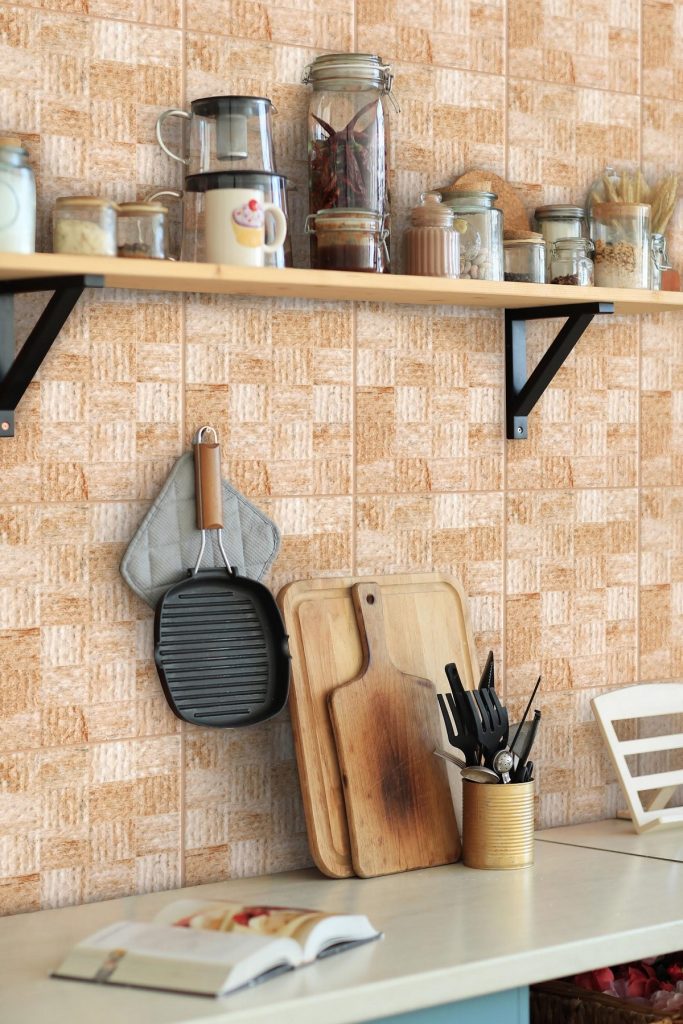 [20×30] I-23XD
The kitchen is arguably one of the messiest parts of a home — there are just too many appliances, utensils, jars, pots, pans, knives, and cutting boards stored all over the place. Without proper organization, your once-beautiful kitchen may be marred by the clutter that's just lying everywhere.
To keep your kitchen space cleaner and more aesthetically-appealing, adding simple, yet sturdy custom kitchen shelves might just do the trick. You can skip those bulky and expensive kitchen cabinets and drawers. Instead, opt for low-profile designs that are perfect for a rustic and minimalist home.
For example, you can make a custom floating shelf using only two primary materials: plywood and some triangular brackets. Here's how:
Whether DIY or with someone, simply attach wall anchors to your bracket.
Then, drill holes into specific sections of the plywood after it has been cut.
Assemble the pieces together, then mount the shelf onto the wall by drilling in a few more nuts and bolts — your custom shelf will be ready in no time at all.
Buy New Furniture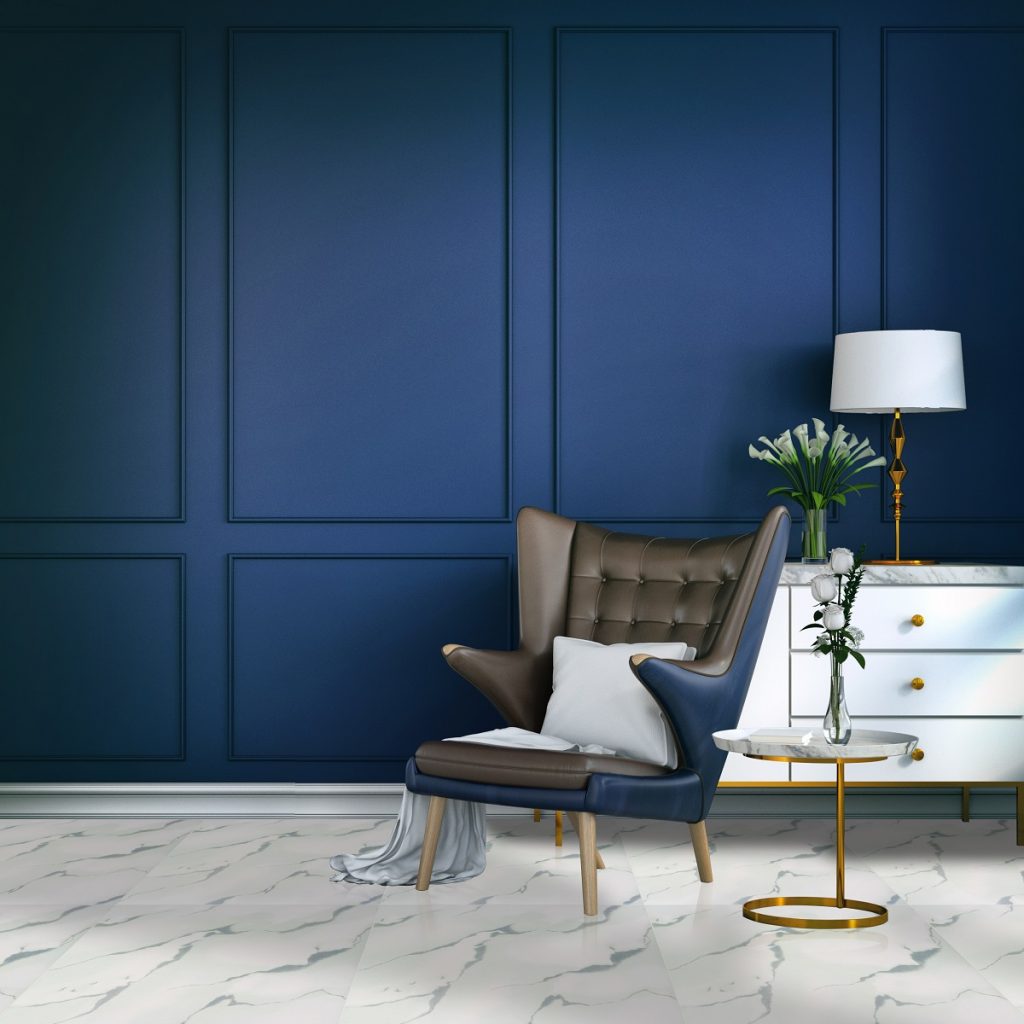 [40×40] 4040V
Before buying furniture, you should already have an idea in mind. Aside from thinking about the design, size, and how it will fit into a room, it's also important to stick to a theme. Doing so will create harmony across your space and maintain the cohesiveness of any given room.
To achieve a modern appeal, for example, stick to a platform or low-height metal furniture that brings out that spacious, yet luxurious vibe. For something more rustic, you can go for the traditional wooden furniture that incorporates wood finishes and curved designs.
When rearranging your furniture, prioritize balance. Make it the centerpiece of any given room, be it the dining area, bedroom, kitchen, or living room. Try not to push back the pieces into the walls — instead, leave only a small space between the walls and the backs of the furniture.
Key Takeaway
In this guide, we've rounded up some of the easiest and most beautiful weekend home improvement projects that you can do over a span of two days! Who says home improvement has to be difficult? Definitely not these tricks. Through simple activities, like redecorating, buying new furniture, or even building custom shelves, any part of your home will look good as new.
In the mood for more home improvement ideas? Check out Floor Center's Styles and Ideas guide here! You're also invited to join our FC Tile Viber Community Group! Be the first to know about the latest tile-related tips, tricks, and trends.