What are the best dining room trends for 2021?
Clean White
Center Island
Ultra-Modern
Side chair
For 2021, the best dining room trends can help you go all out with one of the most underrated parts of your house. It doesn't matter if you have a kitchen and dining room all-in-one or a small dining nook near a windowsill, there are tons of ideas you can execute to create a personalized space.
While the first three months of this year have come and gone, it isn't too late to redecorate your dining room's appearance and transform it into something chic, modern fun, and stylish. In the list below you'll encounter a range of designs — from the simple and clean white kitchen space to the ultra-modern dining area that inspires beauty. Bid farewell to 2020 and say hello to these gorgeous dining room designs for the year 2021. Check them out!
Clean White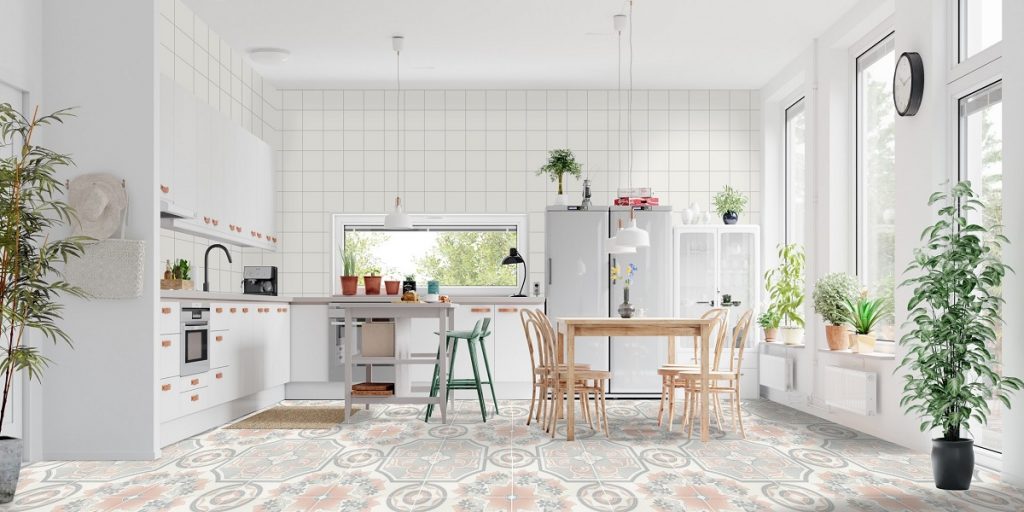 [40×40] 4040A + [15×15] 15AW1
In this first look, the name of the game is white. That's right! You don't need to think too much when it comes to incorporating this color into an integrated dining room + kitchen design. As a refreshing color, white gives the appearance of cleanliness — and for a busy area such as the dining room, you'd definitely want to be spic and span all the time.
Focus on key furniture, such as the dining table and the chairs. To add contrast to white, find furniture that sports a wooden design or any darker shade that pops out from the predominant color.
Designing with a white dining room shouldn't be difficult, as long as you figure out ways to add splashes of color into the area. For example, you can place different types of indoor plants that will not only add a bit of green into the space, but also keep the room cool and fresh.
Center Island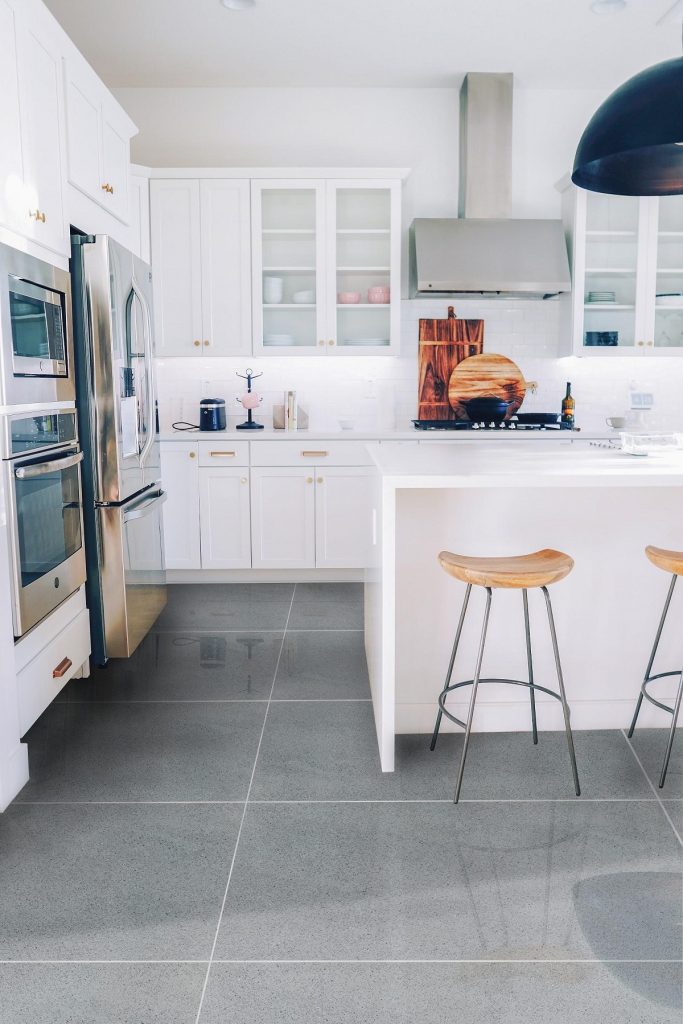 [60×120] Y1AC-51QE
The modern kitchen center island has been a fixture in everyday homes since the 1950s. Ever since its rise to popularity, it seems that homeowners just have to have this dining room addition. While kitchen islands have since evolved from the traditional four-legged wooden table, you can still creatively work with both traditional and modern reiterations of this must-have dining room unit.
For example, you can go for a simple wooden cutout that not only saves space, but also offers seamlessness when keeping your dining room tidy. Of course, your center island-slash-dining-table wouldn't be complete without matching chairs! Opt for backless counter stools that are both comfortable and functional. Choose a design that adds a significant contrast to your center island to emphasize the entire look.
Ultra-Modern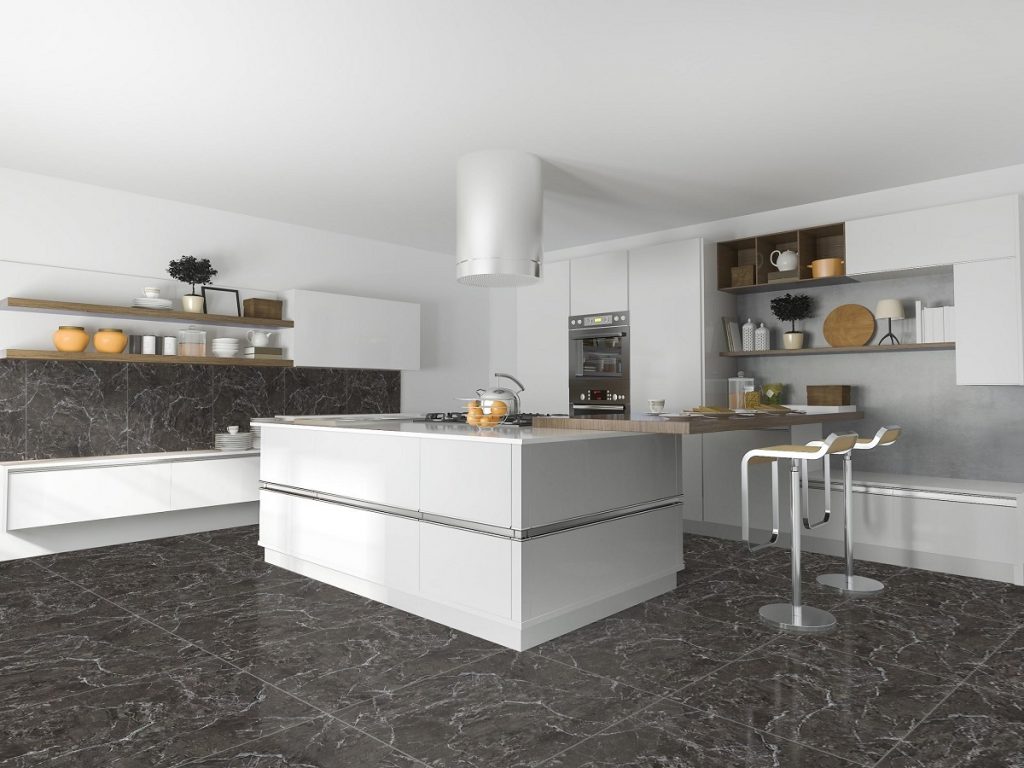 [60×60] LF6816
In the world of interior decorating, you've probably heard this buzzword thrown around one too many times — but what exactly does "ultra-modern" mean? To put it simply, ultra-modern is a design movement that places modern sensitivities to the fore — think sustainability, eco-friendliness, and functionality. Ultra-modern styles celebrate open plans and interconnected spaces, which can be perfectly executed in a dining room as well.
To achieve your own take on the ultra-modern dining room, focus on the kind of building and furniture materials that you'll use. You can choose, for example, kitchen appliances made out of steel or stainless steel which can be recycled indefinitely.
Store your appliances in modular cabinets or customized floating countertops that give the appearance of a completely free-flowing space. Finally, complete the look with natural flooring designs, such as stone, wood-look, or even marble patterns that can add depth to the entire dining room.
Side Chair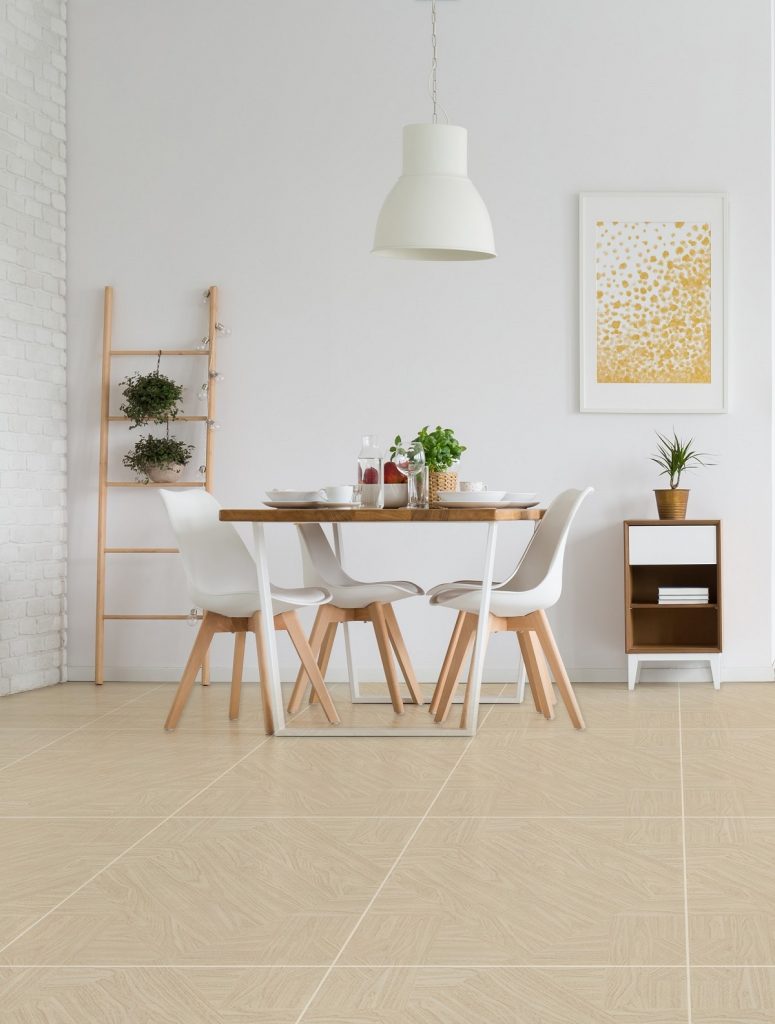 [60×60] V-K
Your current dining room likely makes use of the typical armless side chair. However, you might want to try taking another good look at it. Does it match well with the rest of the space? Or is it already too outdated to make any kind of impact on the overall appearance of your dining room?
If you answer no to the first, and yes to the second, then it's time to focus your dining room redesign on a completely new set of side chairs. Since your dining room is all about the furniture, turn these furniture pieces into a cohesive statement centerpiece.
Try finding side chairs with soft cushioning for added comfort. The color you choose depends on the overall design of your dining room. With a white-washed dining room, for example, side chairs on the same color palette do well to bring the entire space together. The same convention goes for other dining room styles, be it rustic, contemporary, indie, and the like.
Key Takeaway
In this list, you've been acquainted with just some of 2021's best dining room trends. As said before, it isn't too late to work on a wholly new dining room redecoration, even if we're already three months into the year. What's important is that you make small changes here and there that can help you revive the space into something fresh, new, and vibrant.
In need of more design tips? Floor Center's Styles & Ideas Guide has every bit of everything for a dining room, bedroom, kitchen, living room, outdoor space, and more! You're also invited to join the FC Tile Viber Community Group! Be at the forefront of the must-have tile trends, tips, and tricks for the year 2021.