How can you achieve a modern country home?
Choose light and neutral colors
Incorporate playful patterns
Add rustic materials and elements
Bring in the outdoors
When you think about country-inspired interior design, it's almost always associated with the traditional — exposed wood paneling, rustic textures, masonry, stone, bright colors — basically anything that exudes coziness and country life. However, this style has since evolved to take on a whole new meaning. In understanding how to achieve a modern country home, you have to go beyond style conventions and incorporate a contemporary and modern feel into your space.
The days of associating country living with old and traditional elements are long gone. While floral pieces, farmhouse furniture, or knitted fabric may still make a return, they don't define what modern country living is. Instead, you can have fun with this style and play with both old and new elements. You can be traditional without being too gaudy, contemporary without being too on the nose. All it takes is bringing back everything that old-fashioned living means, through the unique lens of whitewashed floorboards, modern lighting fixtures, and neutral-inspired shades. Read on to learn more.
Choose Light and Neutral Colors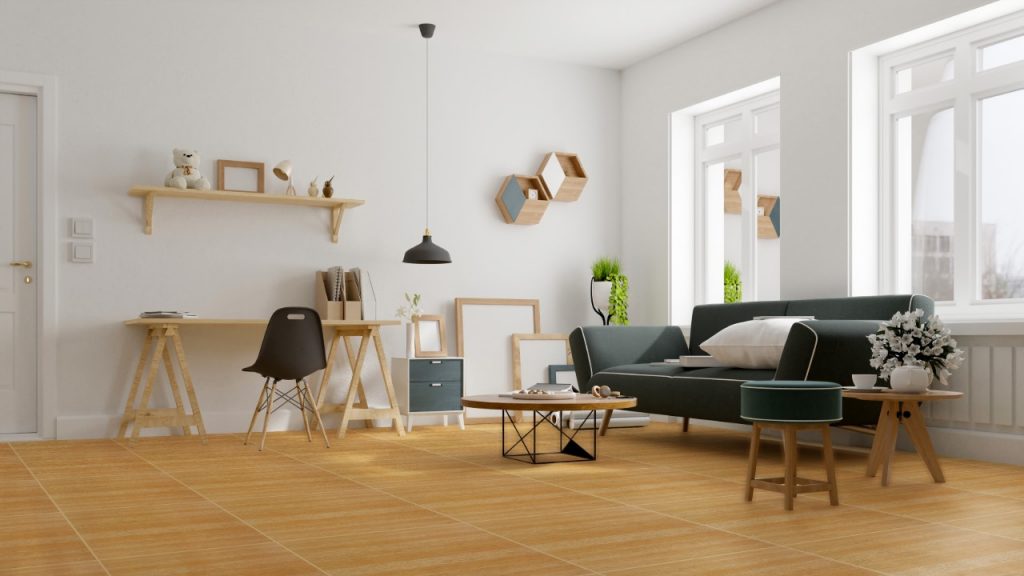 [60×60] ME6028
In any familiar country or farmhouse setting, dark wooden tones and brown shades take the fore. While you may still want to work with these for a modern country home, you'll want to pay attention to light, neutral, and airy colors that bring a more spacious feel.
For the living room, you can undertake a complete overhaul and add elements, like a whitewashed or light-colored wooden coffee table, furniture, wall paint, accent pillows, and the like. Subtly contrast the look with hints of beige or cream decor that will definitely pop out, but also blend in well with the rest of the modern backdrop.
Layer up the entire look by adding matching-colored rugs, frayed blankets, and country pieces of your choice. These small fixtures and colors work together to make your modern country-inspired living room feel cozy, inviting, and familiar.
Incorporate Playful Patterns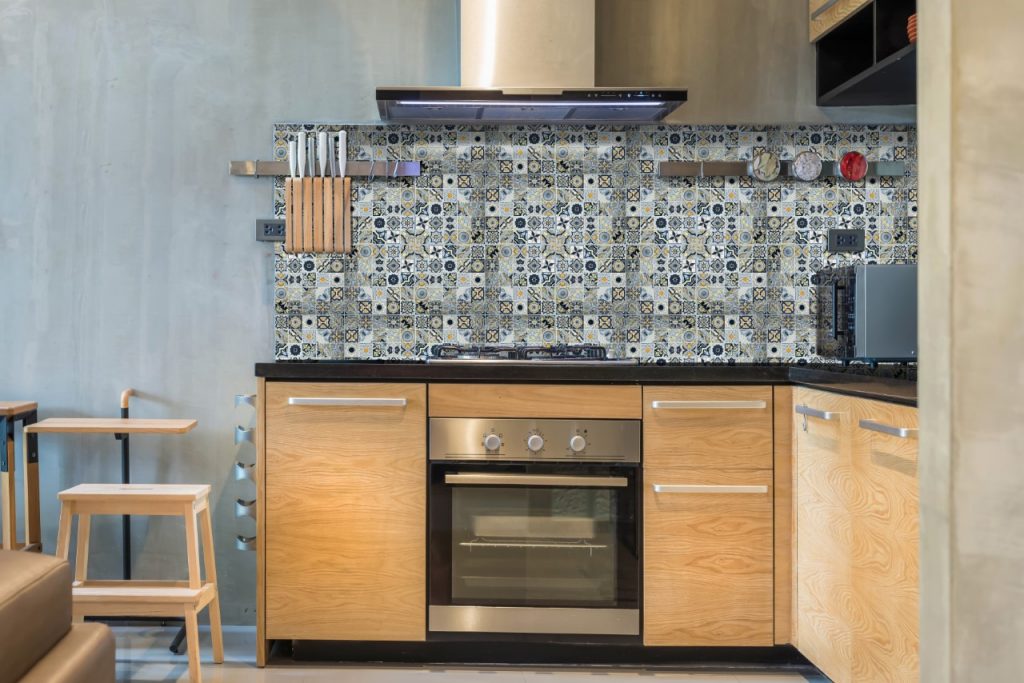 [30×30] K3742
A neutral room doesn't always mean that you have to sacrifice style. In fact, incorporating playful patterns and pieces can make the space feel more refreshing without losing its country quality.
If you've always been fond of the floral look, then you're challenged to discover creative ways of using it for your interiors. You can add floral print to your kitchen's half-walls, for example. You could also add your own creative output by combining this traditional pattern with something more modern, like an abstract wall centerpiece, geometric pillowcases, or even smooth vinyl flooring.
Ultimately, you can find creative uses for country and modern at the same time. Whether it's for your hanging art decor, wall design, geometric floor tiles — the list is endless, giving you a number of opportunities to come up with unique designs.
Add Rustic Materials and Elements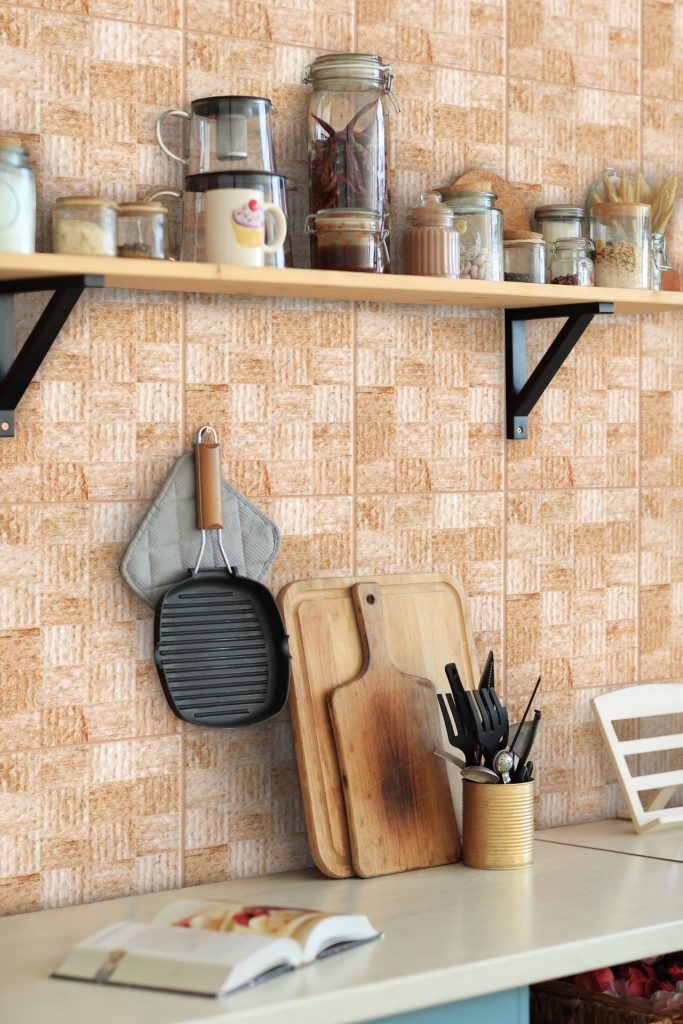 [20×30] I-23XD
Any successful modern country style depends on your use of materials. These are effective at retaining the well-loved pieces of the traditional, organic, and outdoorsy vibe that you've grown to love.
As much as possible, add rustic pieces wherever you can. Wooden wall trims, exposed paneling, farmhouse tables, exposed masonry, or bare concrete work perfectly well with this type of style, and should always be highlighted. Maybe now is the perfect time to bring out your wooden dining chairs or old coffee table. It doesn't matter if they may feel too worn or weathered — remember that the beauty is in the details.
Try to make style combinations of the modern and the country wherever possible. Whether it's pairing an old picnic table with barrel-back dining chairs, or matching exposed wooden paneling with a customized modern chandelier, you definitely can achieve this style by balancing old with the new.
Bring in The Outdoors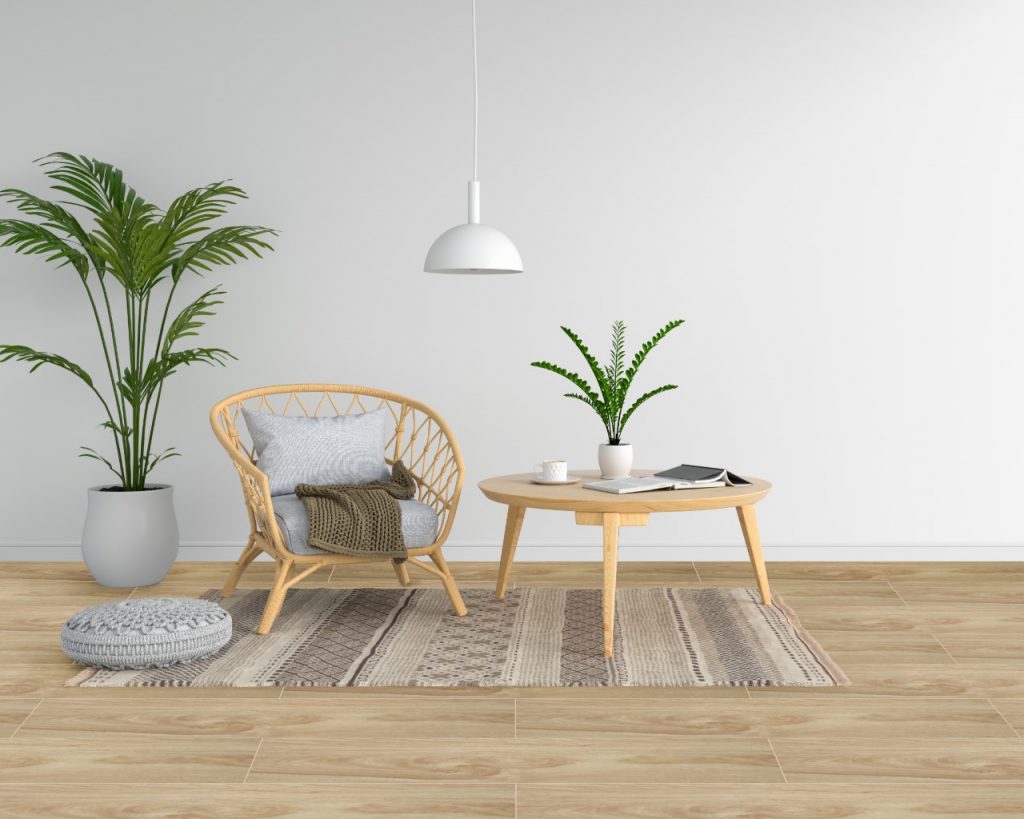 [20×100] 2100P2
Your modern country home can't be complete without inviting the outdoors in. Aside from all other natural materials that you can think of, you can't miss out on a few potted plants that add a touch of nature into the space. More than just completing the vibe you're going for, a bit of indoor greenery provides splashes of color as well as coolness and warmth at the same time.
You don't always have to limit yourself to the average potted plant sitting idly in a living room corner — instead, you could also go for hanging planter shelves or barebones wooden wall shelves that are unmistakably modern.
But if you don't think you have the time to take care of living plants, then there's nothing wrong with going artificial — they do the job just the same. To complete the look, take everything you've learned about modern country so far when it comes to natural materials, reclaimed wood, layered spaces, patterned fabrics, and many more.
Key Takeaway
Perfectly executing modern country design might have eluded you in the past, but it's not as difficult as it looks. With this guide, now you have the basics of how to achieve a modern country home that actually works. The key is to take familiar elements from both design conventions you're working with and fuse them together to create something cozy, yet fitting for the times. From using neutral shades, adding natural materials, and using playful patterns, your home will already be on its way to a successful modern country look.
Feeling inspired to come up with other unique interior and exterior looks? Check out our Styles & Ideas Guide! You're also invited to join our FC Tile Viber Community Group! Share all your knowledge about interior design and learn from fellow tile experts as well about the most creative ways to use our tiles.