What are some tips for an ultra-modern home?
Use sustainable materials
Focus on architectural lighting
Decorate with metallic finishes
Keep it neutral
The rise of the sustainability movement has led to a number of innovations in modern interior architecture. Homeowners are no longer trying to cramp as much decor, furniture, and unnecessary elements into each of their spaces. Instead, they've turned towards more restrained practices and ultra-modern home tips to achieve the elusive functionality.
In any ultra-modern home, ergonomics, function, and form take the reins. The ultimate goal of this style convention is to be timeless — as seasons and new trends pop up, ultra-modern will continue to be relevant and viable. Transforming your living space to be consistent with this kind of design, therefore, relies on a few key tricks. It's all about using sustainable materials, custom-fit architectural pieces, and stylistic lighting — all the while keeping a neutral backdrop that doesn't become outdated. Check out these tips below for an absolutely stylish ultra-modern abode.
Use Sustainable Materials
[60×60] P133
When decorating anything ultra-modern, keep in mind that your choice of materials will be crucial in making the entire house look cohesive. With this, you'll want to choose materials that have been sustainably manufactured or don't make use of resource-intensive raw materials.
Some great examples include bamboo, reclaimed wood, steel, vinyl, or aluminum. An ultra-modern bathroom can have a customized bamboo hanging rack in place of plastic or even aluminum windows instead of non-biodegradable PVC ones. If you ever plan on painting your walls, opt for toxic-free paint materials that don't emit any VOCs (Volatile Organic Compounds).
When you go sustainable, you're not only staying true to what ultra-modern means. You're also benefiting from healthier indoor environments, lower maintenance, and increased property value, should you decide to sell it in the future.
Focus On Architectural Lighting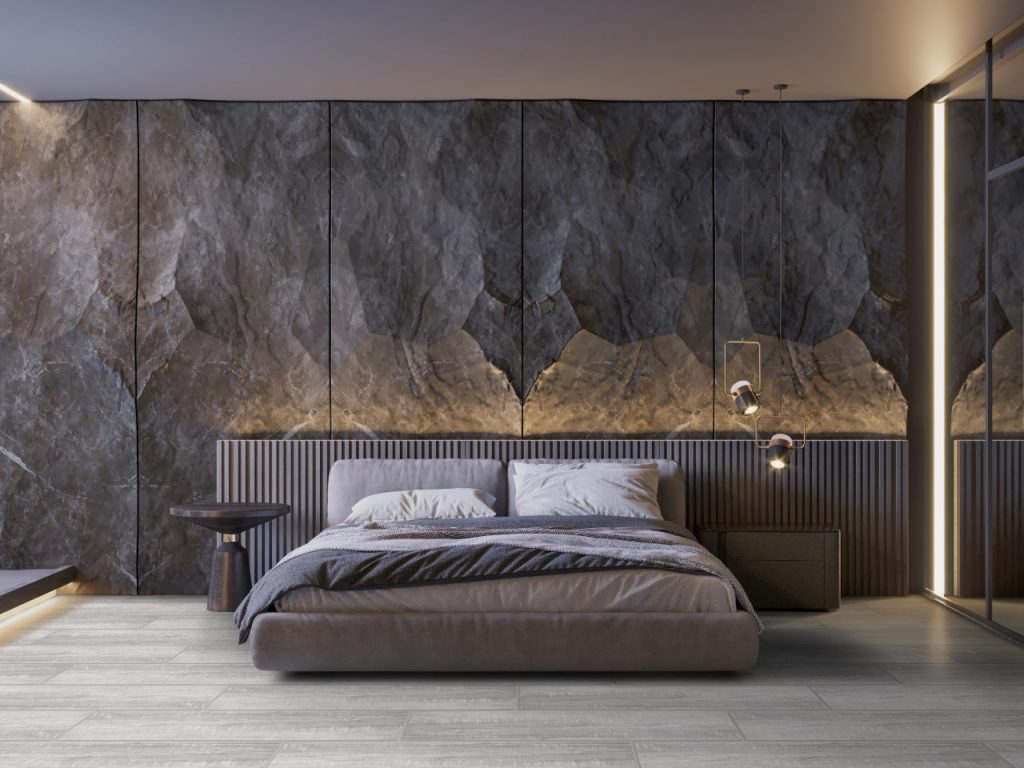 [20×100] AI208
As mentioned before, the color scheme for your ultra-modern dwelling will focus mainly on neutral shades and hues. Add a unique contrast by turning your attention towards the type of lighting that you use.
Any ultra-modern inspired lighting should follow the following fundamentals — sleek, functional, mesmerizing, durable, and structural. Before you even think about purchasing a typical buffet or a country-style lamp, it may be best to stick to geometrical designs and custom-built fixtures.
The slender build of arc lamps is a great addition to any space-saving ultra-modern living room, for example, while installing strips of LED lighting in your ceilings gives them a more modern vibe.
Decorate with Metallic Finishes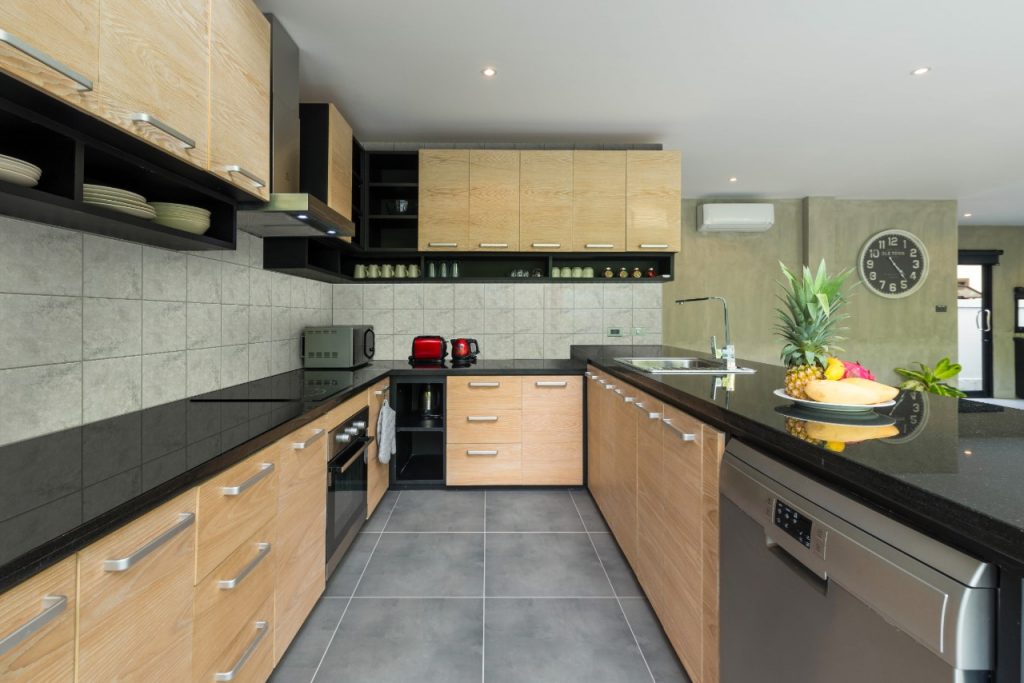 [60×60] CL12 + [30×30] 390T
Aluminum and steel are two of the most sustainable metals and construction materials of choice. It makes sense that you should also complement other ultra-modern elements with metallic objects and decor.
Your kitchen, for example, can do well with a new set of kitchen cabinet hardware that is lustrous and modular in appearance. This gives the entire space a more consistent feel with the rest of your home. To add to that, it can also elevate the look and function of any traditional kitchen area, especially if you have a new set of stainless steel appliances.
Keep It Neutral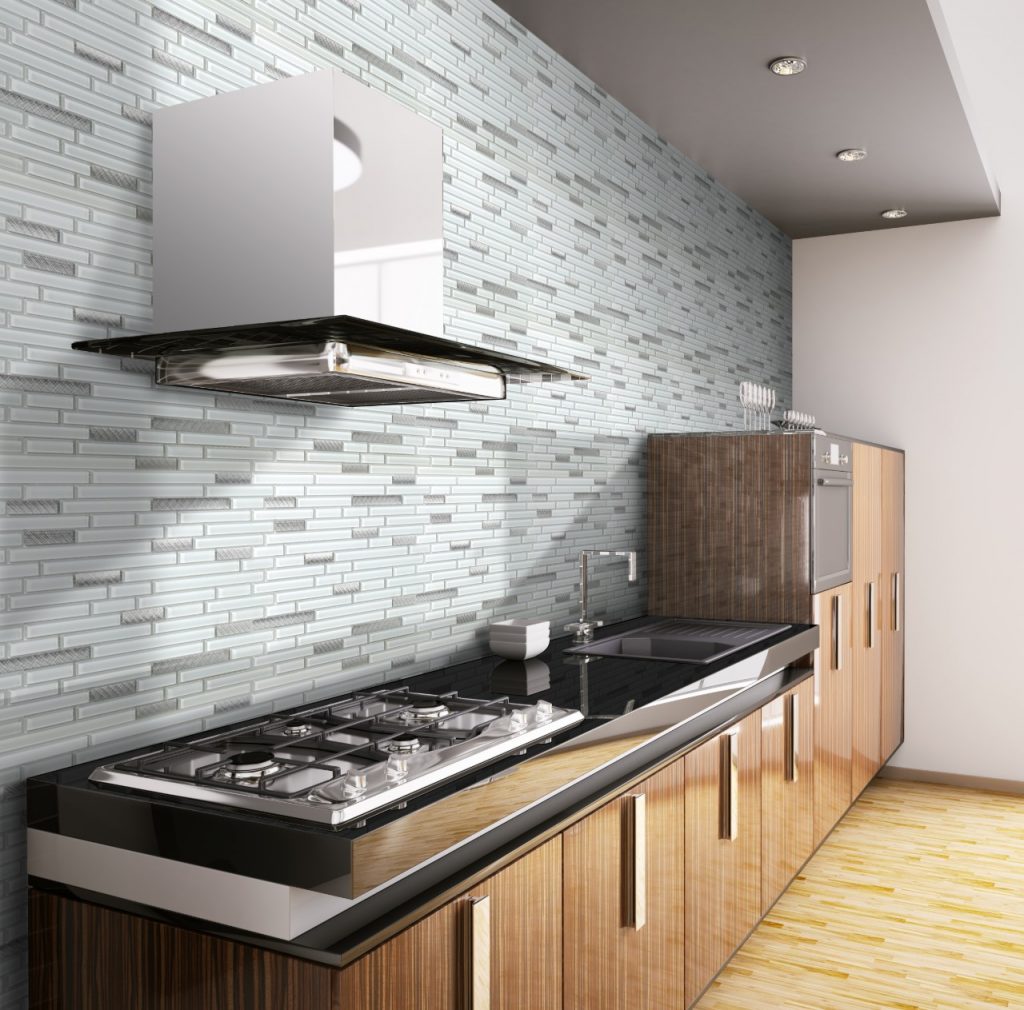 [30×30] W-02
You'll definitely be working with neutral colors for the rest of your ultra-modern home's interiors because they offer a clean and sleek palette by which you can build your fixtures, home accessories, and furniture on. While beige, cream, and black are all good places to start, you can also explore other shades, like white, light/dark grey, or even various undertones.
Adorn your walls and rooms with decorations that come in neutral shades. For example, a large wall centerpiece depicting geometric or abstract artwork can blend in well with the rest of the space.
Choose neutral wherever you go, but don't make your rooms feel too bland or derivative by using the same colors over and over. Practice this whenever you're adding a certain piece, be it a rug for your bedroom, or even a kitchen countertop.
Key Takeaway
We've listed some of the most essential ultra-modern home tips in this guide that will make your living area more stylish, sustainable, and sought-after. The trick is to be restrained with any interior or alternatively, exterior design choice that you make.
Don't go overboard by littering the space with mismatched additions, instead only focus on the essentials and what will make it as livable as possible. Be smart about the decisions you make when it comes to lighting, furniture, and material. Practice these tricks consistently and you'll definitely be on your way to designing an ultra-modern house that stands the test of time.
Ready to start with your ultra-modern project? Let Floor Center's tiles help you build the perfect interiors. Check out our Styles & Ideas Guide here for more design inspirations! We are also inviting you to be a part of our FC Tile Viber Community Group for all you need to know on the latest tile tips, tricks, and trends.