Your home flooring can experience a lot of hardships during its lifespan. But not all areas of your house will suffer; most probably only certain parts will get this kind of attention.
Rooms that get a high volume of foot traffic should have practical flooring installations. This means that you must refrain from installing tiles on the floors that will not last that long.
Foot traffic, slippages, water resistance, comfort, and the price of tiles in the Philippines—these are the things you should consider in order to ensure you receive a worthwhile investment.
As much as you want to install porcelain and ceramic tiles in every room of your home, you actually have more options that you can explore. For instance, wooden tiles and vinyl tiles are great choices for certain areas!
Let's analyze some of the best tile options that you can choose to install at certain areas of your house.
Ceramic for Living and Dining Room
Living rooms and dining rooms are the common areas of a house. The flooring in these rooms should be durable enough to support large furniture. For instance, a living room has the sofa, coffee table, stand for the TV, bookcases, etc. Meanwhile, the dining room has a table and a number of chairs that will seat everyone during meal times.
Ceramic tiles are incredibly durable and scratch resistant—which comes in handy if you are moving your furniture around. Plus, its original color does not fade for a long time.
Porcelain for the Kitchen
Porcelain tiles are the most durable and water-resistant out of all of the other tile options. Overall, it outperforms all of the other flooring materials in every aspect that is important in a kitchen. Some of which include resistance to stains, spills, scratches, and dents. It is also pretty durable—a great feature to have on your kitchen flooring since it can become really busy there.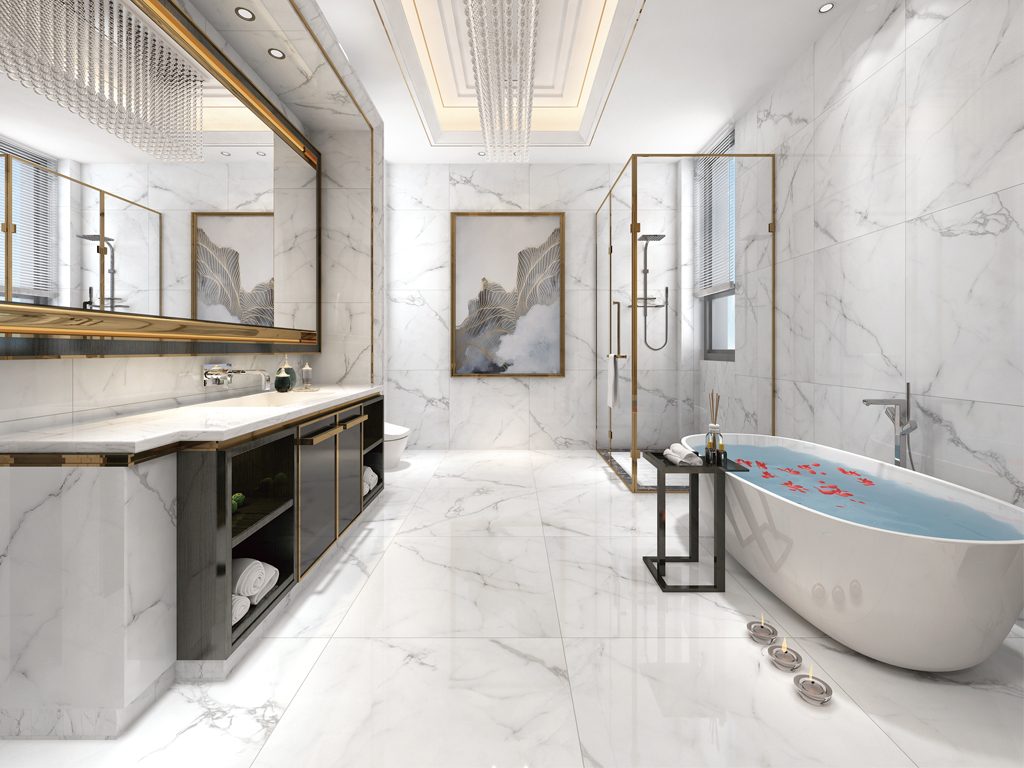 [60×60] EG17
Porcelain for Bathrooms and Laundry Rooms
Once again, porcelain tiles are the best option when it comes to these rooms in your house. Thanks to its characteristics (which were already discussed above), it's a nice flooring option to have in your laundry rooms and bathrooms.
However, instead of the typical glossy porcelain tiles, the tiles used in here are textured. Try to avoid tiles with a glossy finish because they may cause you and your family to slip. Textured tiles are better for these rooms because they have some grip—something that's very important in a place that is usually wet and slippery.
Vinyl Tiles for Bedrooms
These rooms need a more comfortable feel to them. With that being said, the regular hardness of porcelain tiles makes them a little too harsh in these areas. Vinyl tiles, however, are the better alternative!
Vinyl tiles are durable, low maintenance, and stylish. They can actually be used in most areas in your home. If you are wondering about the price of these tiles in the Philippines, you'll be glad to know that they are usually cheaper than porcelain tiles.
They are also a good choice for these rooms because they often feel lighter and softer compared to other tile options. They also have various designs you can choose from, meaning you can easily match them to your interior. For instance, check out FC Floor Center's chic [30×30] 15-066 tile design: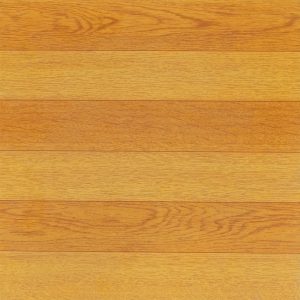 Key Takeaway
Porcelain and vinyl tiles are currently becoming some of the most sought-after tiles in the country. In most cases, vinyl can be used as an alternative to porcelain when it comes to design. However, vinyl can make a name for itself by outmatching porcelain in comfort!
No matter what it is, these two are probably the best flooring options that you have when you plan on renovating your house, starting with your home flooring! We at FC Floor Center offer a large collection of Porcelain and Vinyl Tiles. If you're interested, you can take a look at our products by clicking here!