How can you design a minimalist home office?
Organize and declutter
Get rid of unnecessary decor
Use monochromatic colors
Add folding furniture
Clutter-free, simple, clean looks, elegant — you've likely associated these ideas and concepts with the beauty of minimalism. As an artistic movement, minimalism reduces elements to their most basic form without sacrificing beauty. Architecturally, minimalism focuses on decluttered and organized spaces, fit for an ergonomic environment. As remote work continues to be the norm in recent months, people have been trying to figure out how to design a minimalist home office that stays true to this trend. The challenge lies in choosing pieces, organizing furniture, and adding fixtures that give off that unmistakable stripped-down feel present in all minimalist interior styles.
Check out your current office space. Do the elements seem to stick out of place? Is it too messy to become conducive to your daily tasks? Then practicing minimalist tips such as organizing, decluttering, ridding the room of unnecessary decor, cleaning the work desk, or incorporating folding furniture might just do the trick. Read on to learn more!
Organize and Declutter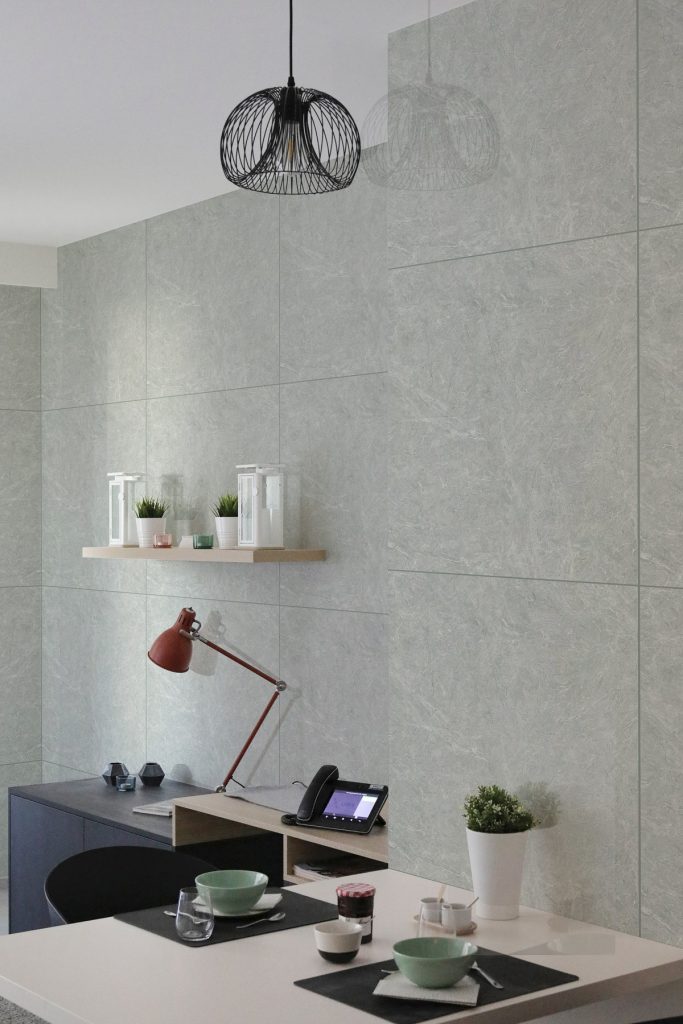 [60×60] M90-7
Let's face it — your home office has likely become a haven for all kinds of things in the past few months. Papers stacked on top of one another, cables sprawled off to one side, books that have been piled at random — there's just too many objects hampering the organization and functionality of your home office. As such, it's crucial that you're picky about what things to put and not put.
The first step to any well-designed minimalist home office is to declutter. Check out all of the furniture in the room — drawers, cabinets, side tables, shelves. Clean out everything that you won't have any use for. Those documents that you haven't opened for a year now? Might be time to collect them and put them away for storage. Take away non-functioning pieces, such as broken cables, loose nuts, bolts, broken casing — anything that doesn't work anymore, it's best that you throw them out or recycle.
As much as possible, keep only one kind of office supply or equipment that you'll need. For example, if your work demands the use of writing materials, a simple pen and pencil tucked neatly in a holder will do the trick. If you're the kind to spend hours in your office space, make sure you have a trash bin near you for disposing of scrap papers, packaging, and the like. This helps keep the room neat and tidy.
Get Rid of Unnecessary Decor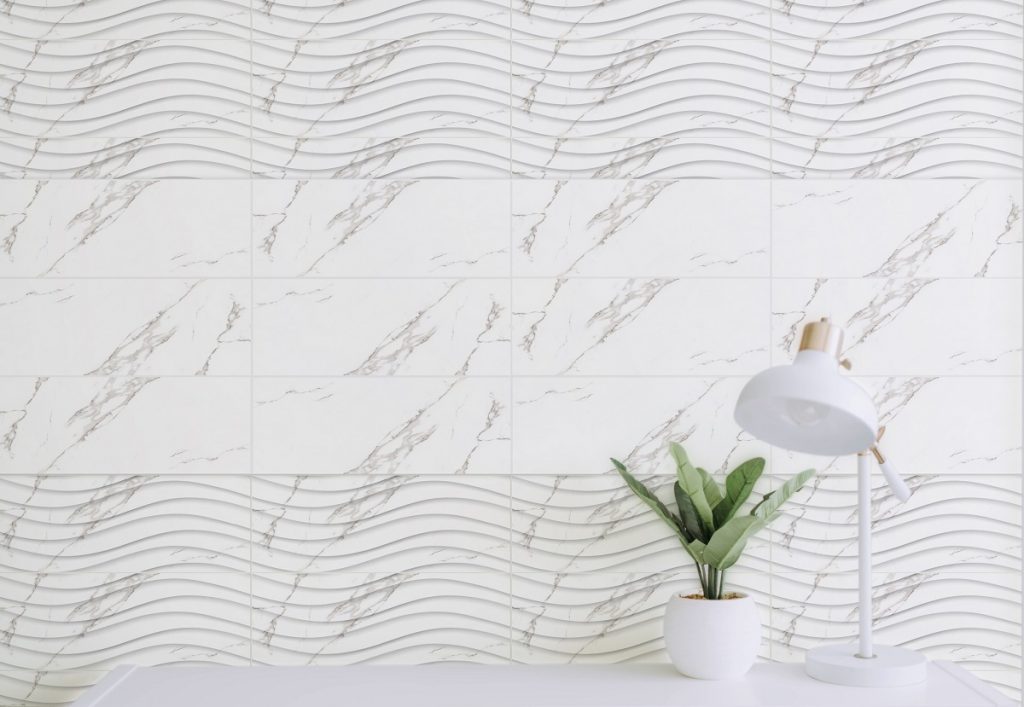 [30×90] Q83-001MGA + [30×90] Q83-001PGA
No matter how much you want to decorate your home office with your favorite art pieces, ornaments, or figurines, you have to be selective about what you'll adorn the room. Yes, even your most expensive art collection might not really fit well with the rest of the minimalist features in the room. Instead, you'll want to keep it simple. When choosing the right decor, opt for toned-down colors and pieces that give off a simple, yet beautifully cohesive vibe.
When decorating a minimalist room, it's important to experiment with pieces that sport designs consistent with the rest of the space. This allows all the elements of the room to come together and complete the desired look.
Use Monochromatic Colors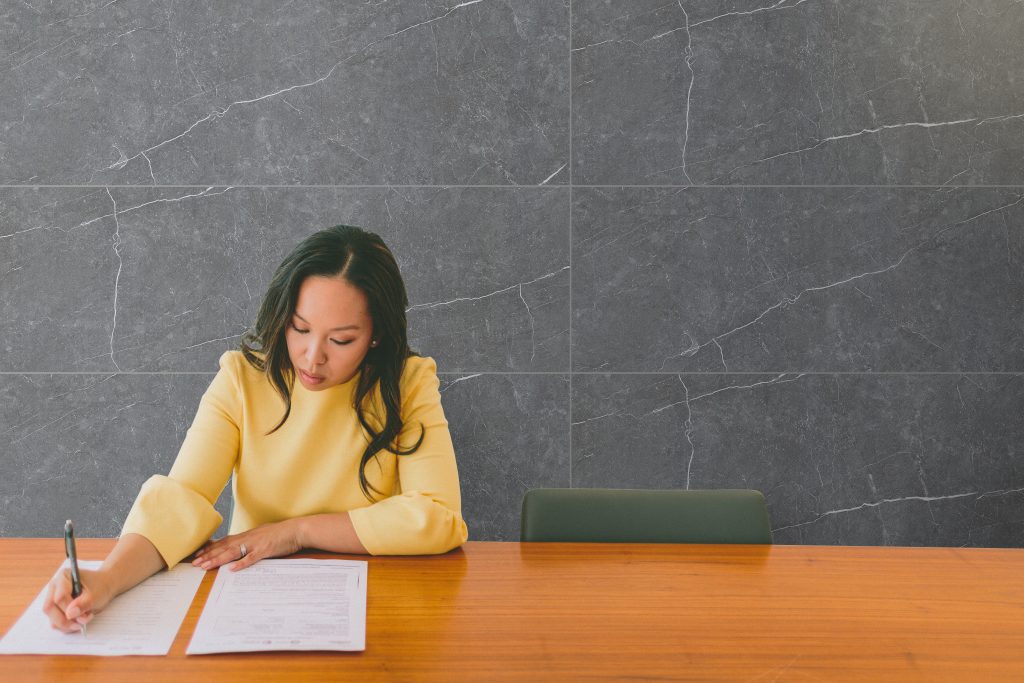 [30×90] G2C-25NPEA
Monochromatic colors are those tints, shades, and tones that belong to one hue. For example, in a black monochromatic color scheme, a lighter or darker gradient can be achieved by adding either white or black. Monochromes are considered to be one of the simplest palettes to make use of, and this translates well even for an interior redesign like a minimalist home office.
When choosing a color scheme for the room, stick to colors that belong to the same palette Implement these choices on almost every part of the room, be it the curtain, work desk, shelving, light fixtures, and even decor. As much as possible, try not to introduce mismatched hues because these can take away the uniformity of the look.
Add Folding Furniture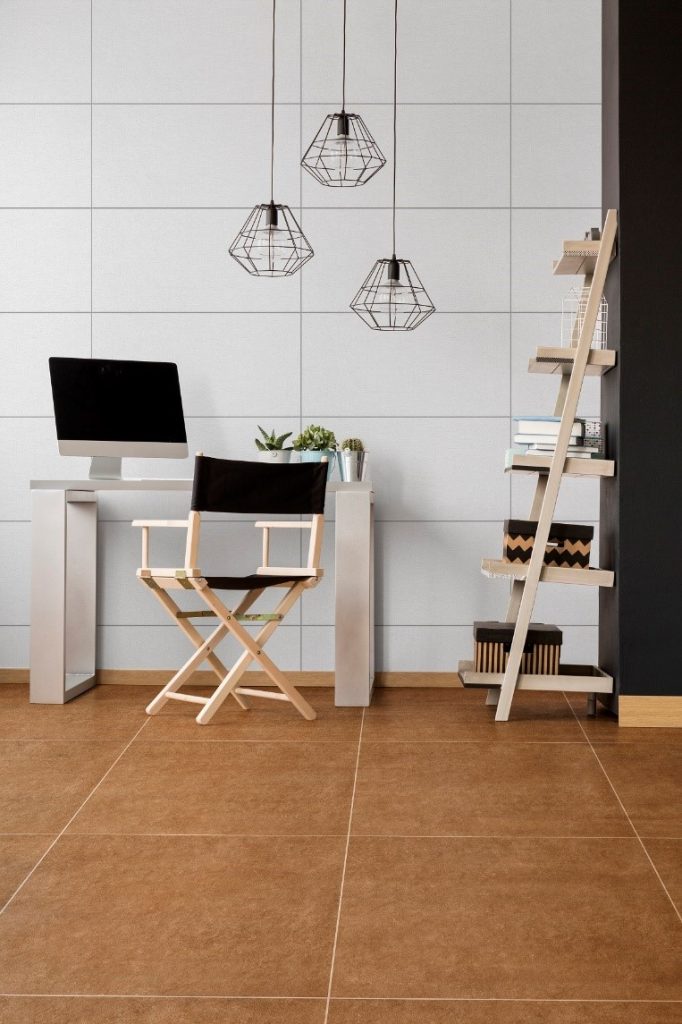 [60×60] P137-4
Although history has much to say about minimalism, it would be correct to understand that it was born out of a need to focus on the essentials. In interior design, as we've established, minimalism reaches its greatest expression in using stripped-down furnishings that are multi-functional and convenient.
This is why no minimalist home office is complete without folding furniture. For example, there's a good chance that your home office is not completely dedicated to work-related activities. On some occasions, it may even function as a shared space between the living room and the bedroom. This is why it's important to focus on easy-to-store and non-permanent furnishings, such as folding desks, multi-tier PC tables, compact desks, and what have you.
Folding furniture not only fulfills the requirements of a minimalist design, but also allows your home office to be a versatile space that you can endlessly redecorate and redesign to your liking.
Key Takeaway
The minimalist interior design may have eluded your aspirations to understand how to design a minimalist home office — but it's quite simple, as long as you know where to begin. In this guide, we've outlined a few key tricks — organizing, decluttering, choosing the right furniture, and adding the right decor. Together, all of these practices can help you come up with a well-made home office that has all the makings of a minimalist interior.
Interested to learn more about different design ideas? Check out Floor Center's Styles & Ideas Guide here! You're also invited to join our FC Tile Viber Community Group! You're welcome to learn from others or to lead the charge when it comes to all the latest tiles, tips, tricks, and trends.