What are great tile designs you can incorporate to your vanity?
East Asian Tile Designs
Millennial Pink
Minimalist
Marble
Glass Tiles
Creatively incorporating new tile designs from the Philippines can fully transform the feel of your home. Tiles are arguably one of the most underutilized elements when it comes to redesigning a room. Depending on what you already have or what you're planning on, you have the opportunity to unleash your inner artist with unique interior design techniques and tile selection.
The vanity is part of the everyday life of a woman. This is where you style your hair and do your makeup. So why not make it look special by taking the time to redesign the walls and floors? There are so many tile designs you can choose from to really bring out your personality. Redesigning to bring out your personality should be about self-expression.
East Asian Tile Designs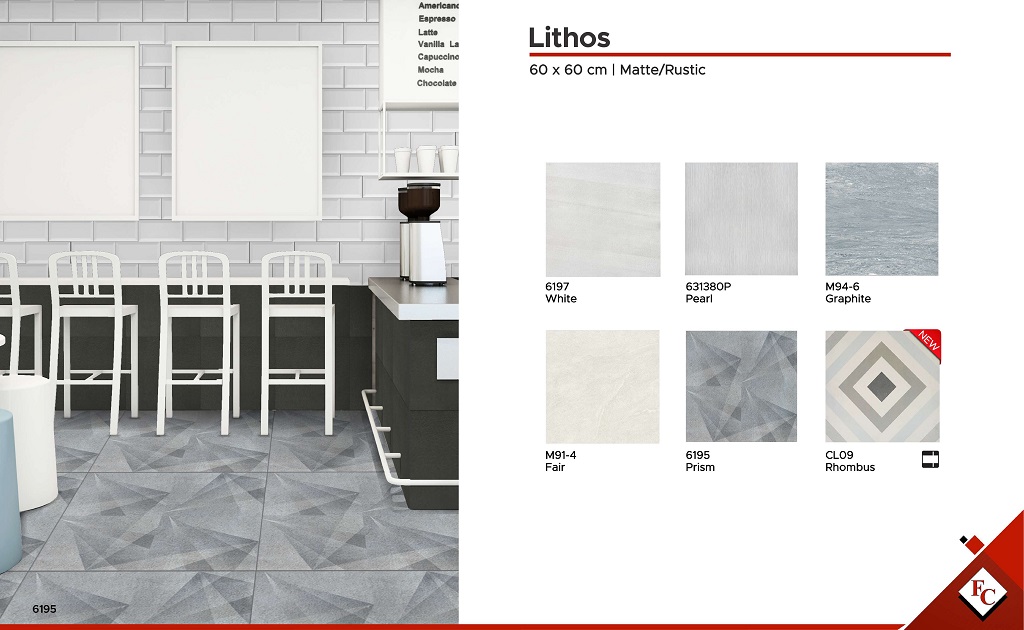 Get inspired by oriental and East Asian designs. These designs can help you dive deep into the picturesque aesthetics East Asia can offer. Remember, you are only limited to your creativity. To really bring out the Asian aesthetics, start with your vanity itself. Dynamic shapes for creative clutter and storage can really bring out a different vibe. Earth tones and terracotta shades really bring an inviting, warm aura. The 40×40 Axis tile collection can enhance your furniture. It can complete the look with it's simple but intricate patterns that add a unique texture to your vanity.
If you're not into bright colors, you can also go for the Zen and tranquil qualities of simple cool tones. Simple and clean vibes never go out of style. The 60×60 Lithos collection is the perfect pick to achieve this look. Lithos comes in a variety of patterns that are absolutely timeless for any style you're adapting.
Millennial Pink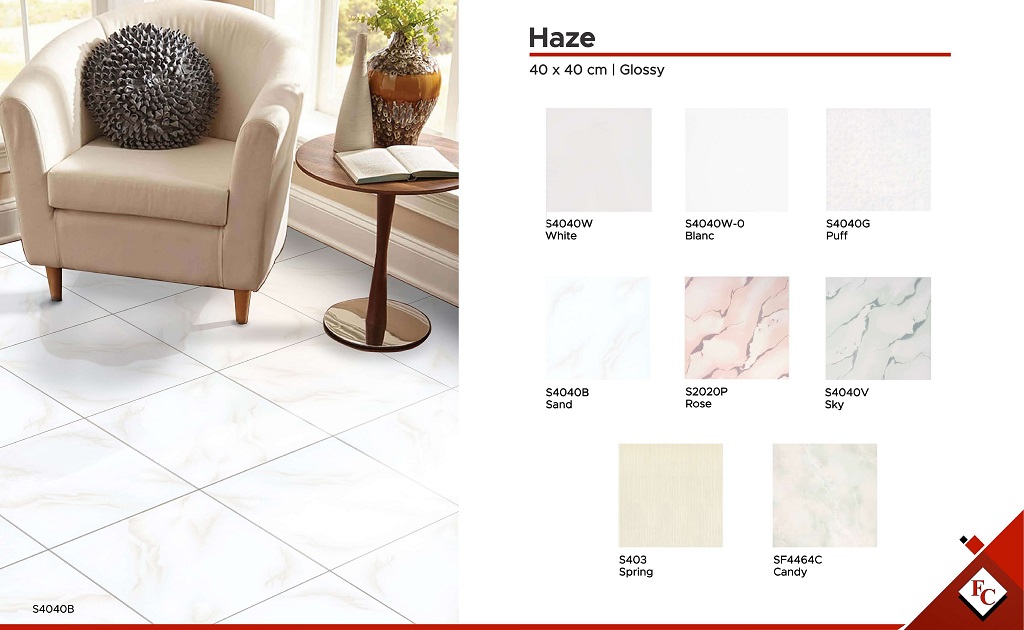 Millennial pink is another popular color scheme you can adapt to your interiors. This muted shade of rose is absolutely feminine and will never go out of style. It's so popular that even international celebrities are showing a deep appreciation for this understated color. You can bring depth to the room by using different saturations of the same color. Small details like this can really bring your vanity to life. Paired with furniture in various neutral shades can perfect the overall look and vibe of your vanity.
The 40×40 Haze collection is a series of glossy tiles with a particularly beautiful shade of rose that can certainly push the boundaries of the millennial pink scheme. The gloss has just the perfect amount of shine without looking too overwhelming.
Minimalist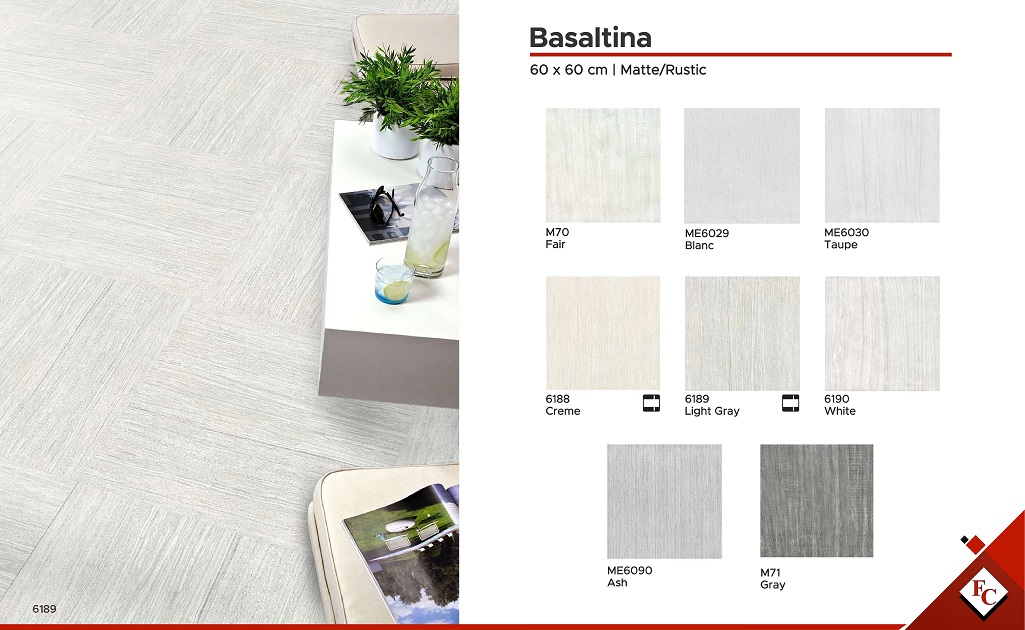 Less is more with minimalism and it's definitely one of the most popular themes and designs to use. Simplicity is another style that is timeless. The key to the perfect minimalist aesthetic is incorporating hidden storage to minimize clutter. The 60×60 Basaltina collection is a matte-textured tile series that can fit a multitude of furniture styles. The patterns for Basaltina can fit a variety of looks. And if you really want to keep up with the latest trends, these tiles can do it for you. Even if you decide to gear away from minimalism, Basaltina can definitely keep up with constant changes.
Marble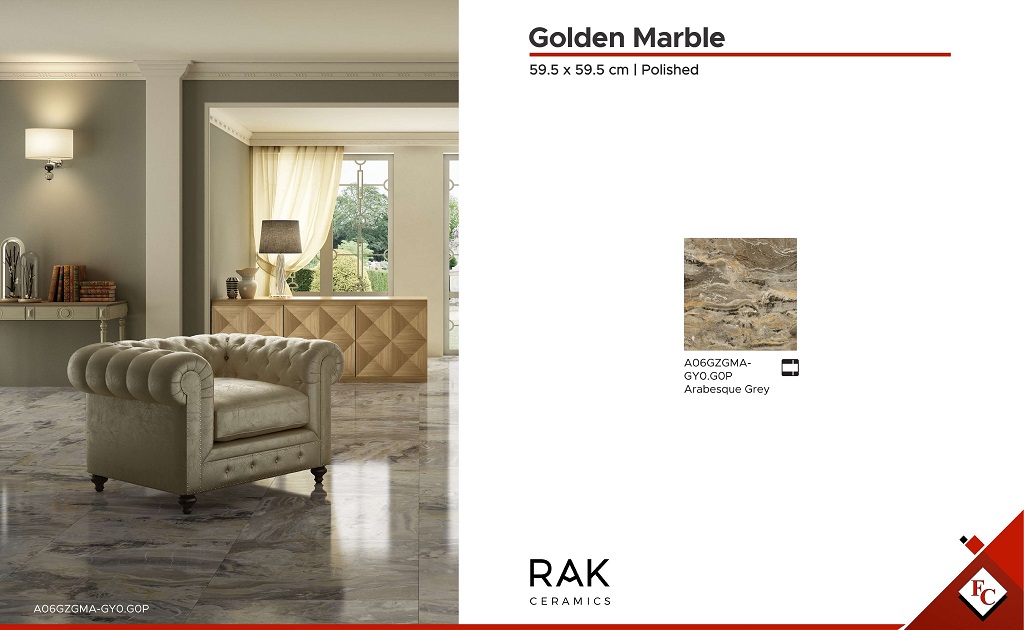 Incorporating marbled textures can add a luxurious element to any room. Adding a bit of gold to your marble adds a different level of interest that is inspired by Italian design. Keep the overall design balanced by accenting the right furniture and storage. The 59.5×59.5 Golden Marble collection features a marble pattern with simple gold accents in the texture. Rak Ceramics exemplify this style with durability and aesthetics in mind. You can't go wrong with this choice for your floor tiles. If you want to continue the marble pattern on your wall, the 20×30 Country collection has fantastic options that can easily complement your floor tiles.
Glass Tiles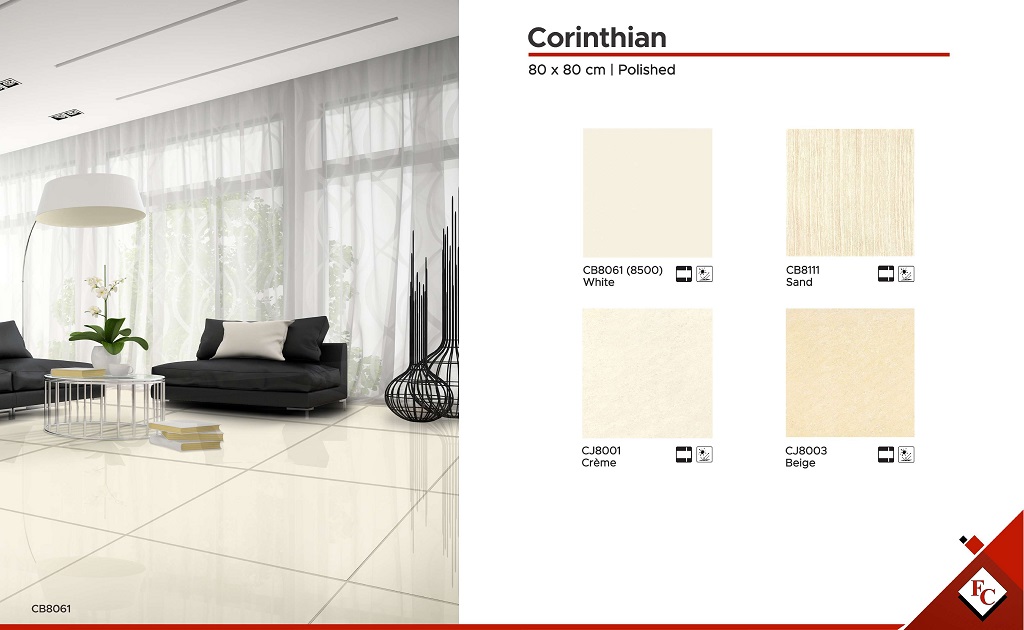 Glass tiles are great for creating a unique look for your vanity. Walls and dividers adorned with glass tiles bring a distinct opulence that can only be brought about through the use of glistening, glossy, glass. The perfect floor tile to choose to complement glass wall tiles is the polished 80×80 Corinthian collection. The key to making your glass tiles look elegant is by refraining from overwhelming it. Keep clutter and intricate furniture designs at a minimum.
Key Takeaway
Looking through the different tile designs in the Philippines can be puzzling. There are thousands you can choose from and choosing the wrong one could potentially make or break the aesthetic of your vanity. Getting ready in an aesthetically pleasing place can boost your mood for the day. It's always good to take some time to contemplate on the perfect tile design for your vanity. Click here to check out more tiles that can suit your personal style.