What are room decorating ideas for couples?
Warm and Rustic Wooden
Wooden Walls
Elegant and Minimalist
Your bedroom should be a place for rest and relaxation, all the more if shared with your significant other. This space should be intimate, romantic, and private for both of you to come home to. Because of this, one of the most key components to think about is the influence of your bedroom's interiors. We're here to help you make you and your loved one's space the best it can be with these couple room decorating ideas.
Whether you're looking to either reconstruct or start fresh, you want to be on the lookout for only the most appropriate placement of your furniture, color schemes, and comfort details to make sure that your room will represent your togetherness.
Warm and Rustic Wooden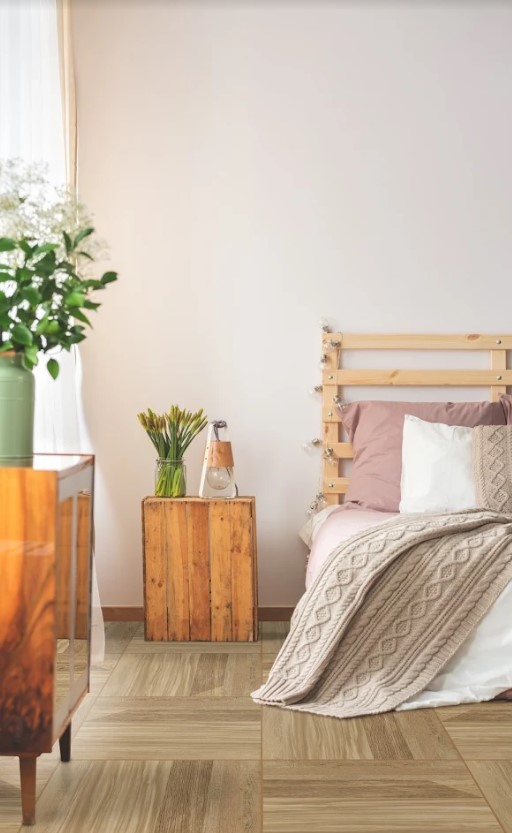 Embrace the classic, warm, and rustic look by incorporating the hues of wood into your space. Retain your wall with neutral shades of beige and light browns and allow the wood to be the star of the show. You will be able to find the perfect shade of wood for you as there are many tones that wood provides (from the blondest to the darkest, and everything in between). One of the most divine things about adding wood to space is that it can stand as an accessory, an artwork, or even alone. But if you want to go all out with the priceless wood look, adding this style to your flooring is the ultimate way to go.
Although there is nothing wrong with pure wooden flooring, there is another way you can add a wood look to your space with more practical benefits. Wood-look tiles are a cost-effective, timeless, and visually pleasing option for couple spaces. With the use of wood-look tiles, you can be able to save more money and gain all the best benefits that tiles provide such as durability, less maintenance, and more variety to choose from, which are all perfect for your romantic space.
The [40X40] F53 style is your best bet! It provides all the most valuable benefits of tiles, executes a perfect wood-look finish and atmosphere, and lastly, is the perfect tile size to make your room look more spacious.
Wooden Walls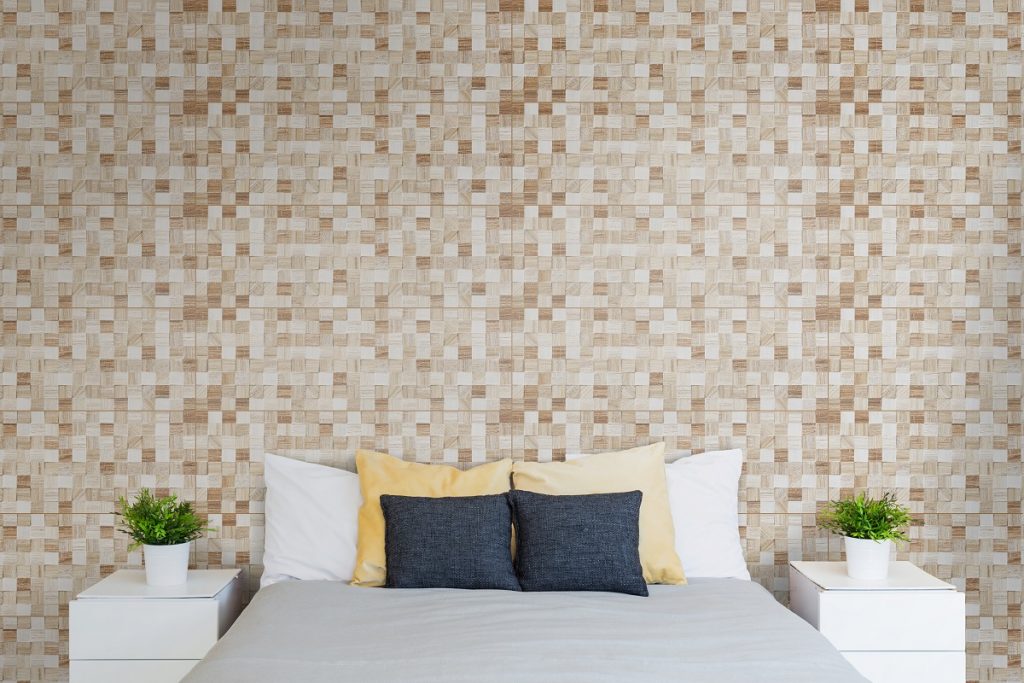 Next to flooring, walls represent the biggest surface that can make or break the look of your room. Since walls are what surround your space and are the first thing you see when you step in, its design will make up the complete overall atmosphere and aesthetic. When it comes to decorating walls, incorporating wood is the best thing you can add to your intimate space. It is completely timeless and will never go out of style.
The look of wood is incredibly versatile Using wood to your walls creates a balanced visual symmetry. Its shades can create different ambiances for your space. Lighter shades make spaces look bigger, fresh, and airier. On the other hand, richer and deeper tones of wood can create a classier and luxurious effect.  No matter what shade of wood you select, it will immediately add warmth, texture, and a sense of natural grace to your room – perfect to set a peaceful and cozy environment for you and your loved one.
This is also an advantage for you to make your room look more serene and peaceful by adding house plants because it impeccably complements wood. An outdoor touch is a great way to boost your mood and add color to your interior.
Elegant and Minimalist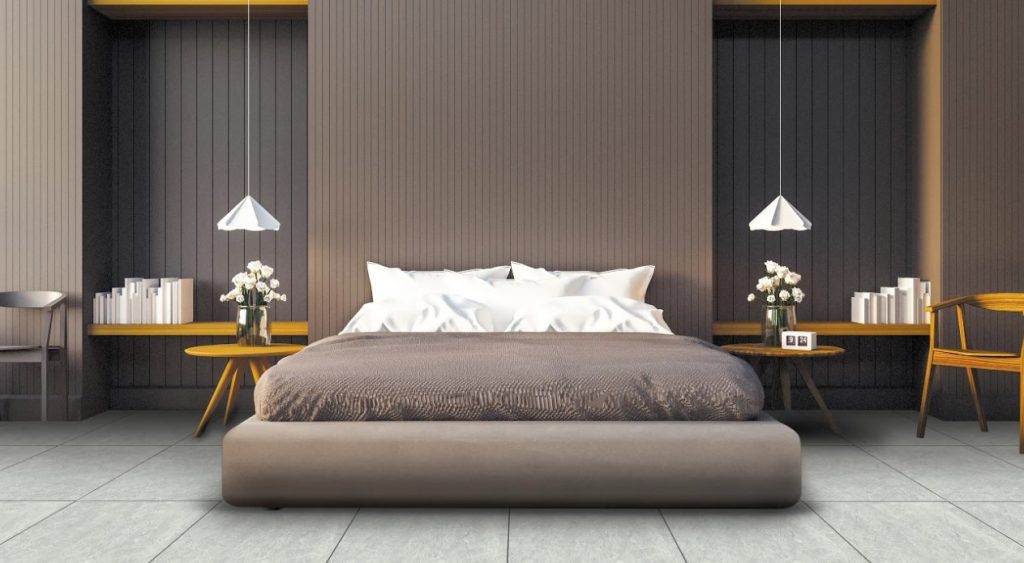 You and your partner might be a fan of the sophisticated, classy aesthetic. If this is the case, adding a slash of gray to your space will immediately do the trick. Whether it may be to your walls, floors or beddings, shades of gray are timeless and will make your space appear very clean and elegant.
There is a lot of love for gray nowadays because it is an exquisite balance between dark and light. It is not completely overwhelming to add to your room. Any element and shade of gray that you add to your space can offer the perfect complement to any furniture, especially wooden tables and chairs. Elegant interiors are very spacious, so it is best to add tiles like [60×60] M90-7 to create larger depth for your room.
Key Takeaway
These couple room decorating ideas will surely give you more options to make you and your loved one's room an intimate and romantic space to come home to after a long and tiring day. Your walls and floors carry out a big factor for achieving this, so make sure that you're choosing only the best. If you need high-quality bedroom tiles, Floor Center offers only the best products in the market. You can shop for our tiles online and have them delivered straight to your home. Click here to learn more!