What are the qualities of good sanitary ware?
Ease of Use
Finish
Durability
Efficiency
What are sanitary wares and how do you know if they're good quality? If you look at your bathroom right now, these include toilets, washbasins, pedestals, bidets, urinals, sinks, and bathtubs. Other accessories in your bathroom can also be considered as sanitary ware. There are distinct characteristics you need to look out for to make sure that they are of the best quality. With that being said, here are the qualities of good sanitary ware that you need to keep in mind:
Ease of Use
If there's no need for you to purchase a complicated system, you can avoid doing so. Remember that the simpler the installation, the easier it is to use. When you approach a supplier, make sure to ask questions in case they have tips for installation and usage.
Complicated mechanisms are difficult to install. If you hire inexperienced contractors, they could potentially damage your newly purchased fixtures. Most modern-day sanitary ware is made with astoundingly durable ceramics to ensure longevity. Save some money and opt for a simple system instead.
Finish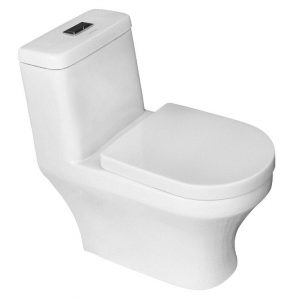 Western Sanitaryware Toilet-2109
Aside from the fact that colors can also affect the overall style of your bathroom, it's crucial to choose sanitary ware with a pristine finish. Ask for a fresh stock when purchasing sanitary ware. Before making the final purchase, inspect the unit and watch out for dull spots or pinholes. These can potentially grow into bigger problems if you let these slide.
Always look for sanitary ware with a smooth surface and a good finish. Treat sanitary ware as an investment. The 2109 one-piece siphonic toilet features a self-cleaning glaze, water-saving technology, tornado flushing, and soft closing cover. This siphonic toilet from Western Sanitary Ware is a great investment for any home. You wouldn't want to purchase sanitary ware with poor performance and you should always invest in quality products.
Durability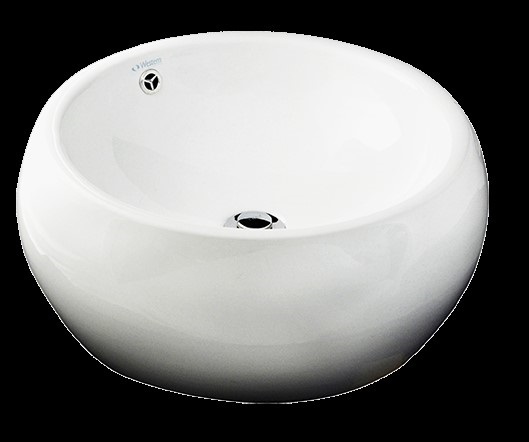 Western Sanitaryware-9011
When sanitary ware is properly made, it's less prone to chipping. Poorly made sanitary ware uses subpar techniques and ceramics. Be sure to check if the item has an ISO certified label. This is an indicator that the product passes the highest industry standards.
This product from Western Sanitary Ware is an environmentally friendly ceramic basin that uses a self-cleaning glaze. The robust structure of the 8120 basin ensures that the product is durable and dependable even in its later years of use.
It's much better if your sanitary ware can withstand a minimum of 400 kg. in terms of load. This ensures that your toilet bowls and basins have a dependable build. It also means that they have the capacity to remain durable when used. Finally, make sure that there are no sharp edges on your sanitary ware and that everything fits well.
If possible, look at reviews online. If you can't find specific product reviews, try looking for brand reviews. You can get a foresight of what you're receiving when having other sources for opinions. Some brands can have great reviews but as a brand itself, they could present bad customer service. It can be difficult to return faulty parts after sales if the brand doesn't offer good services.
As mentioned earlier, one brand you can try is Western Sanitary Ware. Western Sanitary Ware is an established brand you can trust. These products are made with high-quality self-cleaning ceramics. The ceramics are durable and will last a long time. Western Sanitary Ware can be used for home or commercial establishments.
As much as possible, take advantage of warranties to prolong the lifespan of your sanitary ware. Brands and suppliers would often highlight warranties as a bonus when purchasing products. It's good practice to make use of the warranty in case you have faulty parts and components that need replacement.
Efficiency
In this day and age, it's very important to conserve our natural resources. Improper usage can negatively impact the environment. Some sanitary ware is equipped with the ability to conserve water. One example would be your toilet. Choose a toilet with a flush system that conserves water. Not only is this efficient but you're also helping the environment.
Another aspect of water efficiency is that your sanitary ware should only absorb 0.5% of water. Porous surfaces tend to absorb more water. Imagine your washbasin or toilet absorbing more than 0.5% of water, your sanitary ware will deteriorate faster since the water can damage it from within.
Key Takeaway
Good sanitary ware should always be reliable. The design needs to be well-made and chip-resistant. Good glossy finishes are also easy to clean. If you're having difficulties looking for the right sanitary ware, check out Floor Center. Floor Center carries the excellence that comes with the brand Western Sanitary Ware at various branches nationwide. Floor Center is not just a supplier of first-rate tiles but also high-quality sanitary ware. There are tons of designs and finishes you can choose, all with the same durability and quality that you can trust.