What are the packages you can avail of during the Floor Center sanitary ware sale?
Java
Arctic
Breeze
Cove
Tahoe
Pacific and Caspian
Any drawback of tiles can easily be solved by using the right techniques and installation methods. The same applies to your sanitary ware. You have to start with the right pieces so you don't experience any problems. If you need new sanitary ware don't miss out on some great deals on sanitary ware with Floor Center's grand sale.
It's a good time to upgrade your sanitary ware as these deals can give you more bang for your buck. You can find high-quality sanitary ware for great prices with up to 10% off your purchase. Here are some of the sanitary ware you can check out during the sale.
Java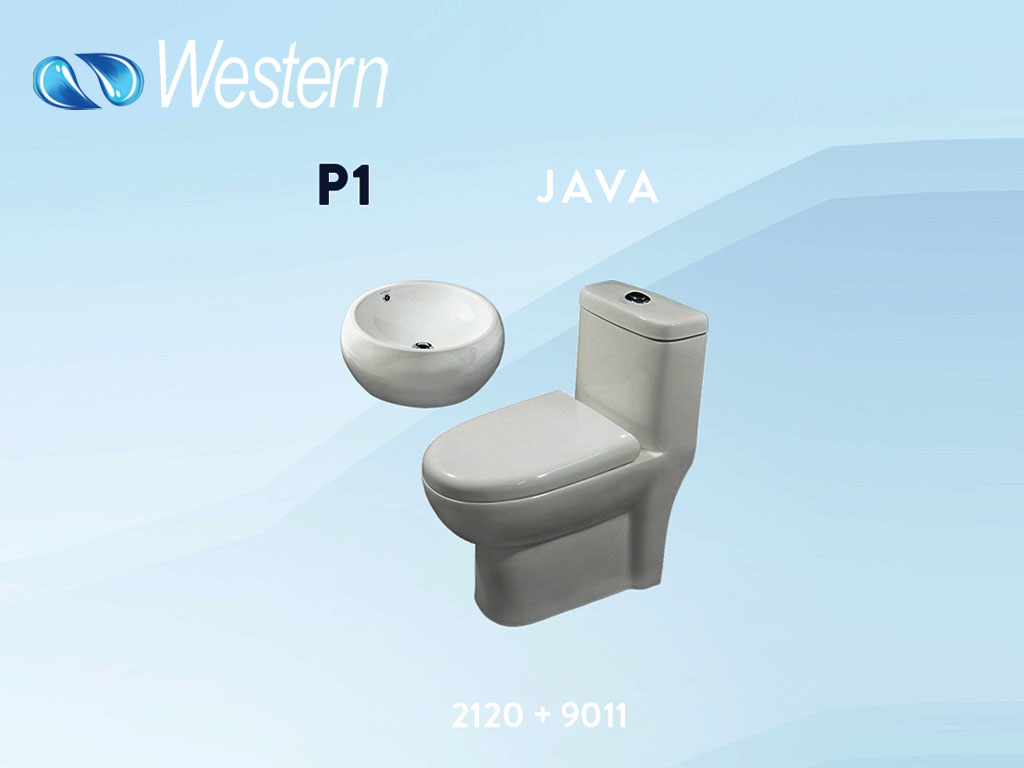 Java is a great starter collection with a simplistic design. Each toilet is equipped with siphonic piping for easy flushing. Unlike older designs, the siphonic pipes are hidden from the naked eye, making this modern take on the siphonic toilet much more appealing and aesthetically pleasing for any bathroom.
The round design of Java pairs will with its respective washbasin. The basin is made from high-quality materials with a self-cleaning glaze. The round shape of the basin can become a beautiful centerpiece for your bathroom or you can tuck it away in a counter to create an elegant bathroom vanity. Java's collection is great if it's your first time dabbling into bathroom designs. The design of Java is not only pleasing but also functional.
Arctic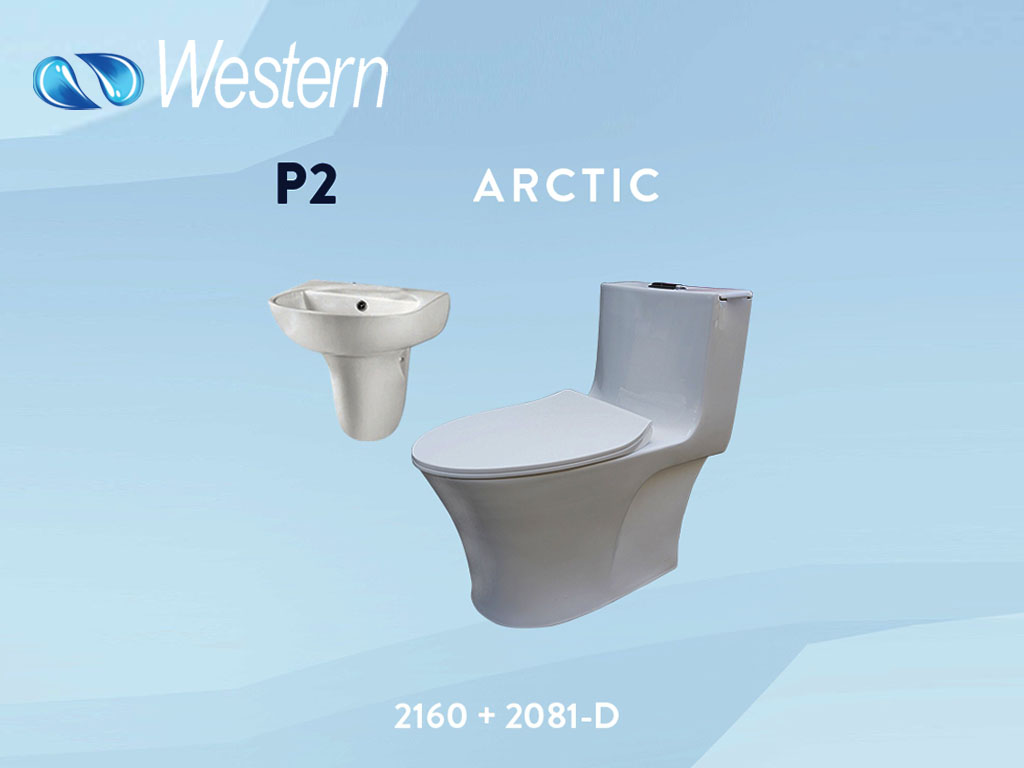 The Arctic is another elegant set of toilet and basin that's perfect for any modern home. Like the previous collection, the Arctic features siphonic flushing for its toilet. The glaze is also self-cleaning with pristine white color. There's a dual flush power option which can help you save water in the long run.
You can save up to 3-6 liters of water at a time. For the washbasin, Arctic features a much wider design but still keeps the pristine white finish. The Arctic washbasin can be mounted on the wall which can save a lot of space if you find that your floor area is limited. The compact nature of the washbasin is a great pairing to the Arctic toilet's elegant curves.
Breeze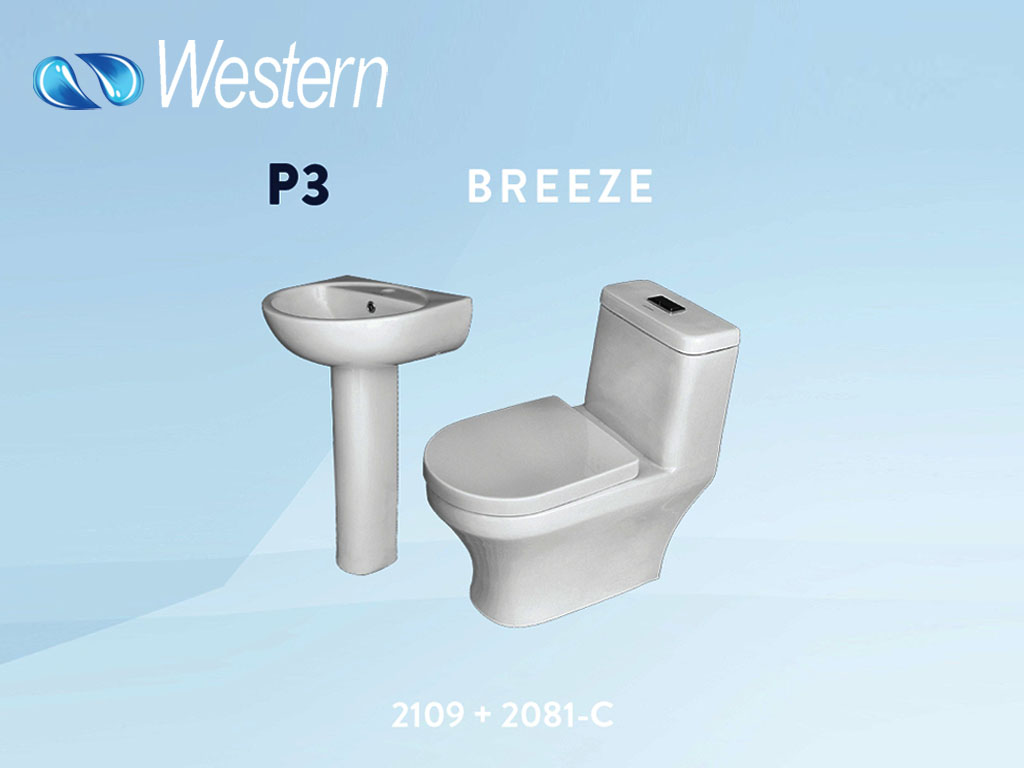 Breeze is a truly classic collection that's great for retro style homes. It's still equipped with the same advanced tornado, siphon flush technology. Unlike previous sanitary wares from years ago, you'll be happy to know that Breeze also uses the same water-saving technology. The dual functions let you use only the water you need.
No need to worry about wasting water. All collections of Western Sanitary Ware have self-closing toilet seats and covers. There is also no need to worry about leaving it open after you're done using. The pedestal wash basin complements the siphon flush toilet of Breeze with its tall structure and robust design. You may even install this pedestal wash basin in your kitchen to add a sophisticated elegance.
Cove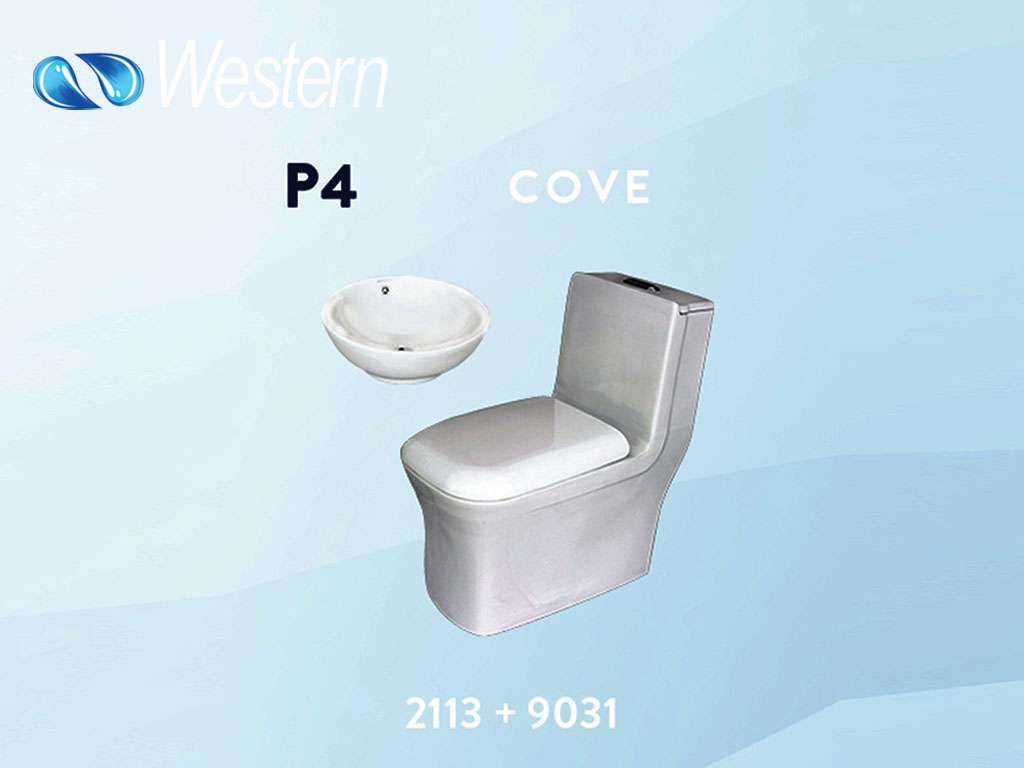 Cove fits a modern, high-tech home quite well. The design of the toilet is much more concentrated on clean lines combined with smooth curves. The toilet is slightly inclined for a much more comfortable design. It also uses a siphon flush, water-saving features, and a self-cleaning glaze. The cove collection also features an elegant washbasin that can easily be mounted on your wall or counter without much effort. The glaze is also self-cleaning and with proper maintenance, the white ceramic will definitely last for years.
Tahoe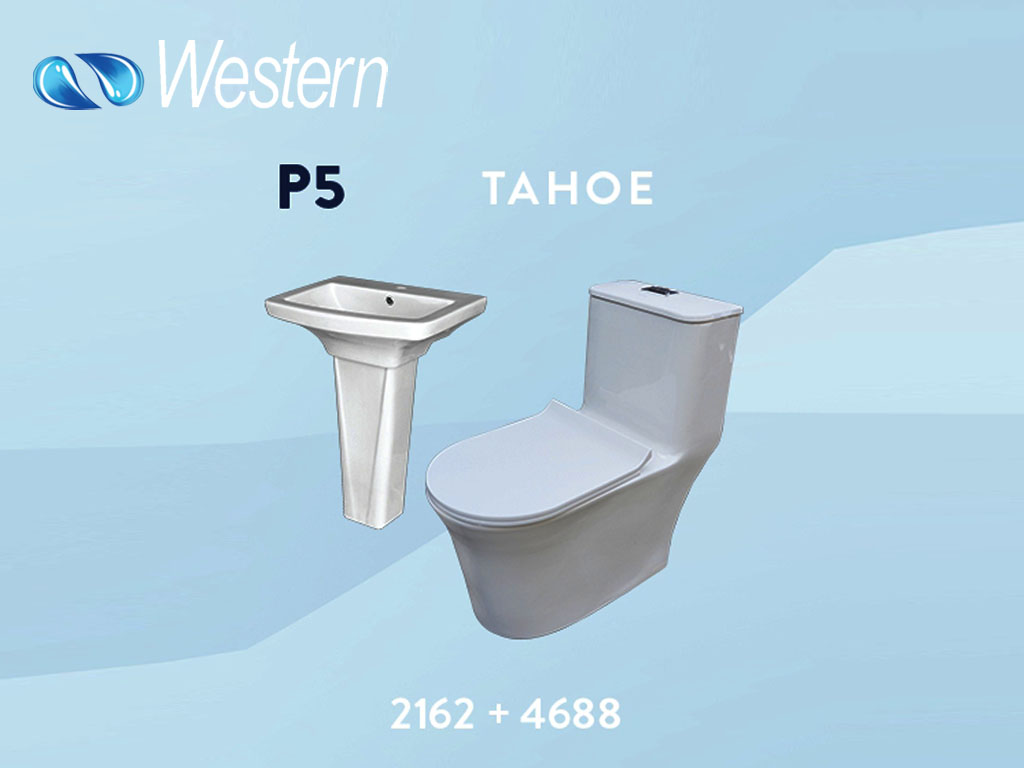 Don't forget about the Tahoe collection. It has all the features mentioned above with a unique design that emphasizes the flat planes of the toilet. The pedestal wash basin pairs quite well with Tahoe's toilet, incorporating the flat planes and surfaces for a wonderfully married aesthetic. Like other pedestal washbasins, this can also be installed and incorporated in your kitchen or counters for a clean look.
Pacific and Caspian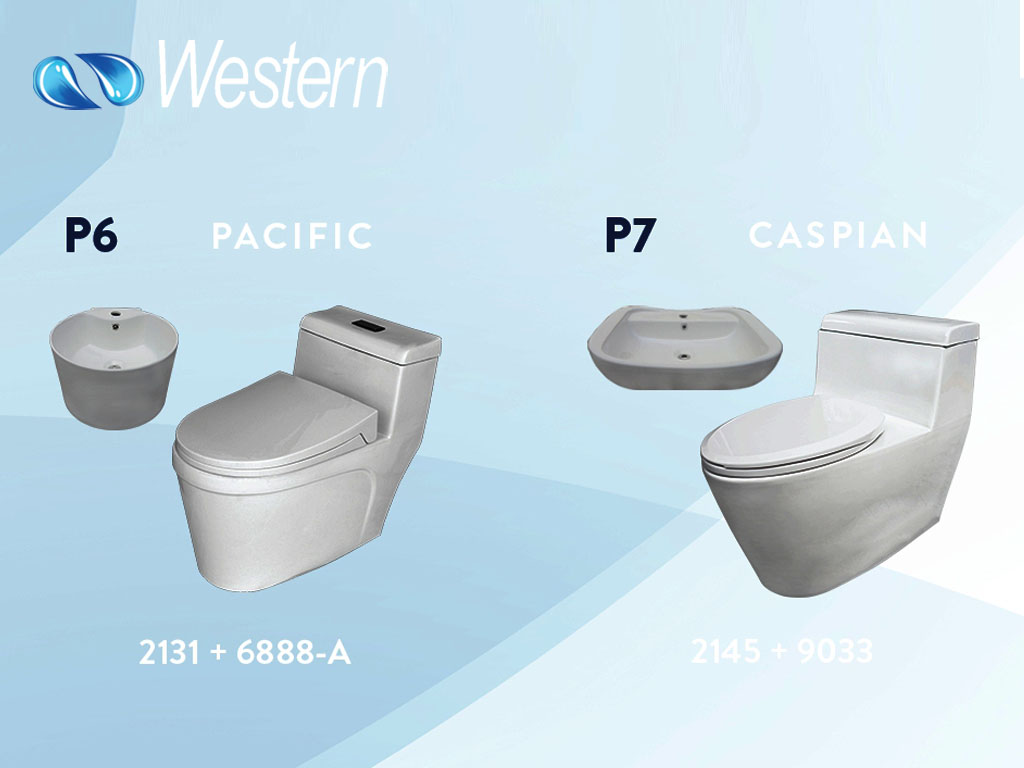 The Pacific and Caspian packages have some similarities, especially with the design and features. The toilets for both are much flatter and have a shorter tank but it still uses the same water-saving technology. Everything is also made with the same self-cleaning glaze.
It has a futuristic look and feel because of the compact design. This toilet is great for homes with compact bathrooms or for anyone who wants to save more space. Both washbasins can use the same principles mentioned above. Install them where you want and need without sacrificing too much space.
Key Takeaway
Floor Center only sells high-quality products for all your home design needs. Feel free to check out the sanitary ware sale to get 10% off and an extra gift with purchase when you buy any of the packages listed above. Click here to visit the nearest Floor Center for more world-class selections!