How do you style subway tiles?
For Kitchens
For Bathrooms
For Living Rooms
For Bedrooms
Tiles are versatile elements in any interior designer's arsenal. You have so much to work with in terms of designs and shapes. In this particular guide, how to style subway tiles can be advantageous if you're looking to add a breath of fresh air within your home. You can't go wrong with this classic because of its clean look and sophisticated aesthetic. To get these elements and more, here's how you can style them.
For Kitchens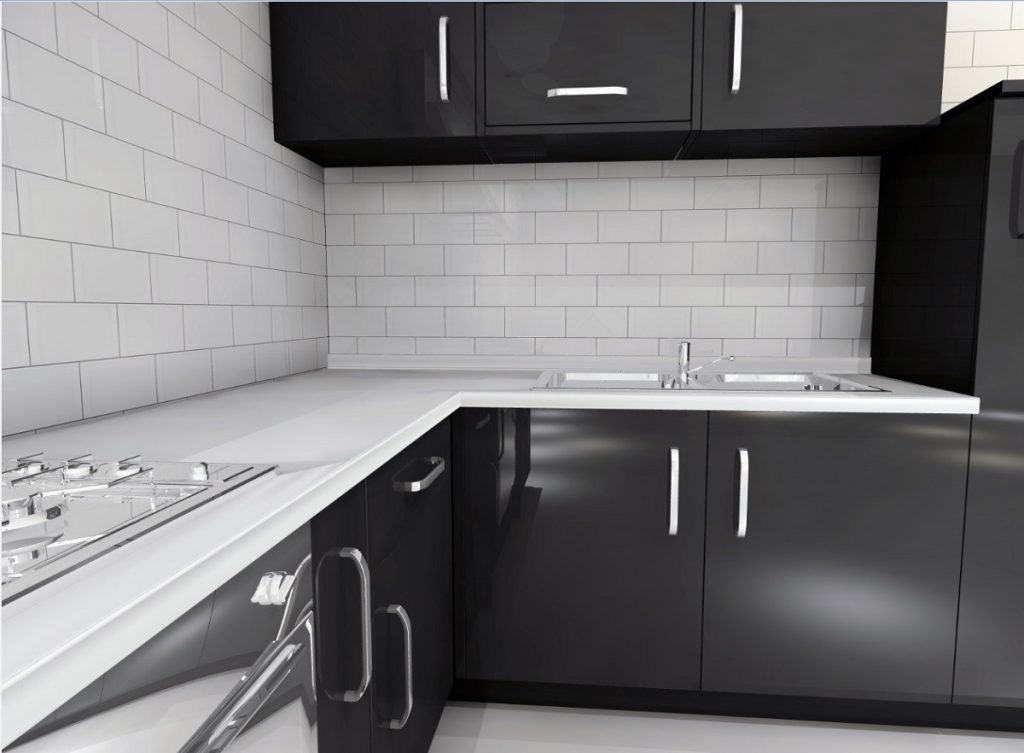 10×20 Subway 12GAW1
You can get the New York City subway style for any room within your home. If you're growing tired of dirty wall paint within your kitchen, subway tiles are the perfect alternative to get the authentic New Yorker experience. This elegant solution for your kitchen adds an instant industrial look. Choose a white subway tile to contrast your dark kitchen cabinets and metallic finish appliances. One of the tiles you can use to achieve this look is this master-crafted white subway tile from Floor Center. It is very easy to install in a uniform, vertical pattern and is very easy to clean. This tile's glossy finish prevents stains, allowing your kitchen to look fresher for longer.
For Bathrooms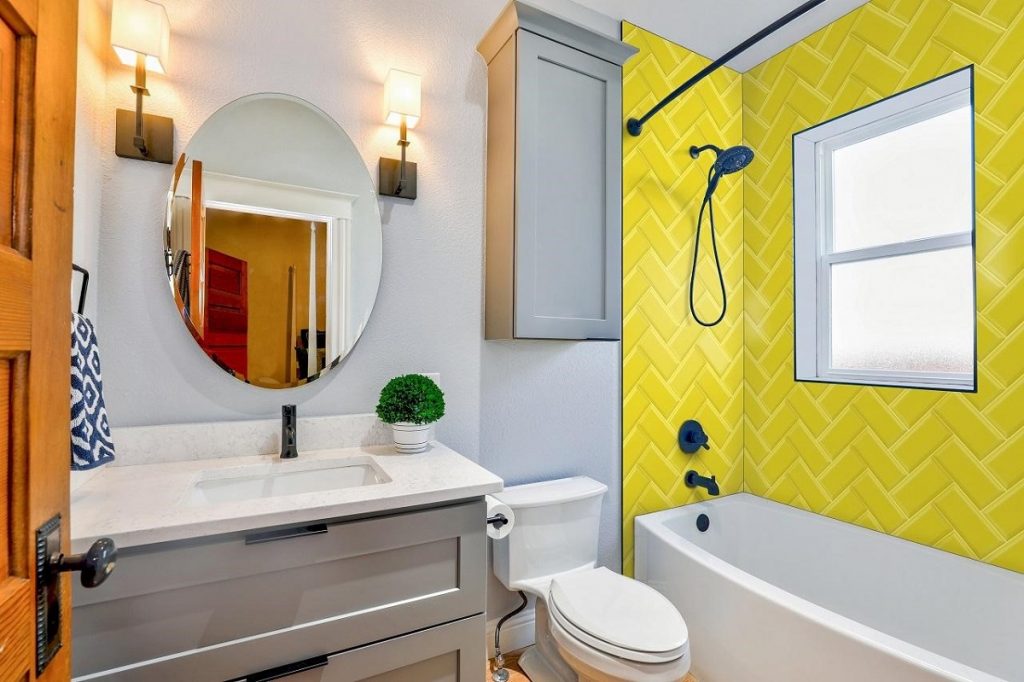 10×20 Subway 12GCL3
Bathrooms can get a modern-classic aesthetic using subway tiles. You can bring in the modern and classic together by laying out the subway tile diagonally or by using the classic herringbone layout. Diagonal patterns will draw your eye to a distinct direction and gives the illusion of a bigger space. The classic herringbone can be used to make a bigger bathroom feel compact. Depending on the size of your bathroom and what you prefer, these patterns can work well with Floor Center's yellow subway tile. This subway tile is also available in a variety of different tones like beige, gray, and green. Remember to choose a tile that works well for your current bathroom if you don't plan to make large renovations. Otherwise, you can go all out with your color choice and pattern to build a new look for your bathroom.
For Living Rooms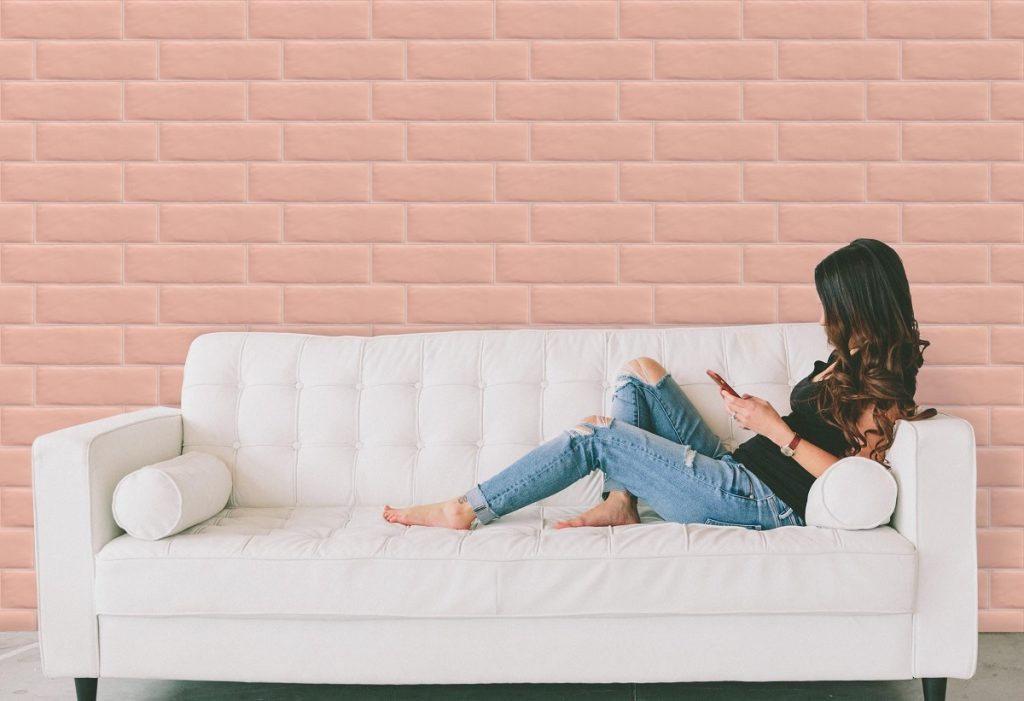 10×30 Subway 13UDQ3
Living rooms can also use the classic subway tile for a modern classic transformation. If you've been dreaming of living in a New York City style apartment or loft, you need to update your living room. Besides your kitchen, subway tiles are an excellent match for living rooms. Contrasting it with flat white furniture and other neutrals will make your living room furniture stand out. It's a quick makeover for your walls but can be applied to your floors as well.
You can create tile rugs with the right subway tile and color. Just lay then out in a specific area where you want a pop of color. You can choose a color like Blue 12GDM1 or Gray 12GBC1 for a quick floor makeover. For your walls, you can choose 13UDQ3. It's a softer color for your walls but you can still achieve the same effect. This color, in particular, is very warm can work well with other neutral tones and textures. When working with the industrial look, remember that less is more and keep it natural. Your subway tiles will do an excellent job of making the room feel vibrant yet laid back.
For Bedrooms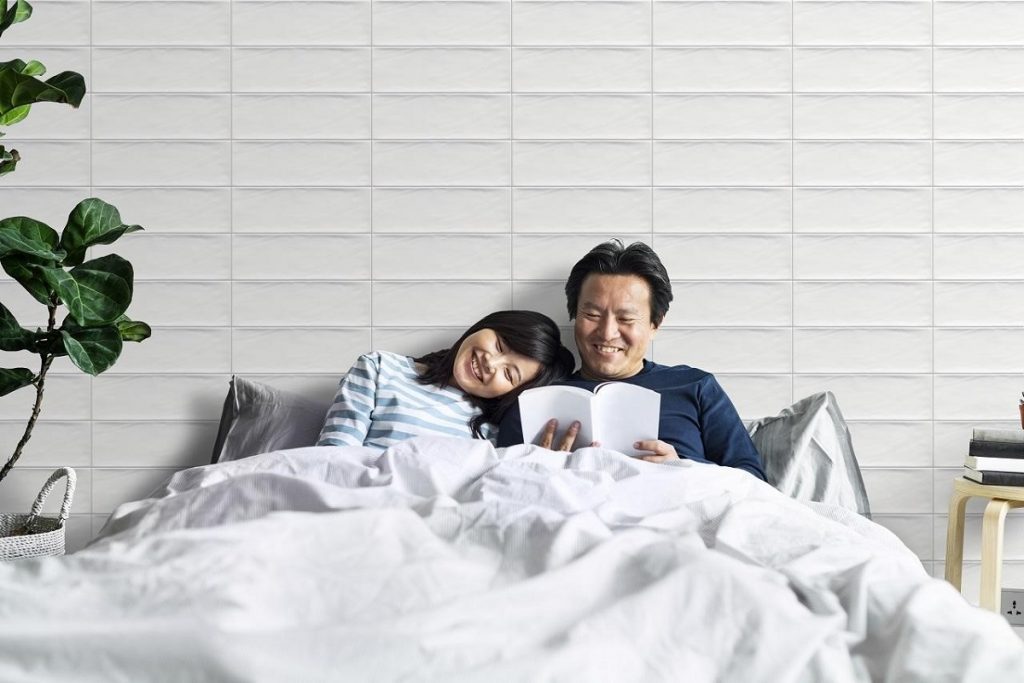 10×30 Subway 13UAW1
Subway tiles are a great combination for those who love Scandinavian and Japanese minimalism. Use gray tones and light wood furniture to compliment this white subway tile from Floor Center. 13UAW1 is an excellent glossy tile you can use for a shoebox-size bedroom or for an accent wall. This is a friendly color and shade that's very forgiving. You can't overdo the subway tiles unless you overwhelm the room with excess decor and furniture. Keep it at a minimum to promote minimalism and relaxation.
Key Takeaway
How to style subway tiles is an easy process once you follow these guidelines. Once you have an idea of which tiles you want to use, head over to Floor Center to begin shopping or drive to your nearest branch to check out more subway tiles.