Creative looks can be achieved by using brick-look tiles. These tiles can be used for kitchen renovation ideas and more. The natural appeal of brick-look tiles gives your room a distressed, industrial appearance of a New York-style apartment. If you want to create the industrial-chic style to your interiors, brick-tiles can achieve this look with minimal effort. Your living space transforms into something old and new at the same time. Here's how you can use brick-look tiles for your interiors.
Why You Should Use Brick-Look Tiles
Brick-look tiles allow you to create an exposed wall look without the mess. Bare bricks add the character and texture you need to elevate the look of your home. It's a great way to create the urban fusion or rustic look to your home on an affordable budget. Porcelain or ceramic brick-look tiles wear well and are very easy to install. These tiles can be installed on fresh walls or pre-existing tiles. You can easily charm the naked eye into thinking that you're using authentic brick tiles.
Mixed Media
Mixed media consists of using two textures to create a unified look. This can be applied all over your home but remember to do this sparingly. This creates an inviting and cozy look to any part of your home. Brick-look tiles are great for the mixed media look.
To apply the brick-look tiles, concentrate the texture mostly on the top portion of the wall. Below, you can place a plain tile. It can be glossy or matte depending on your desired result. Compliment the brick-look tile with sleek lighting with metallic finishes to complete the look.
Urban White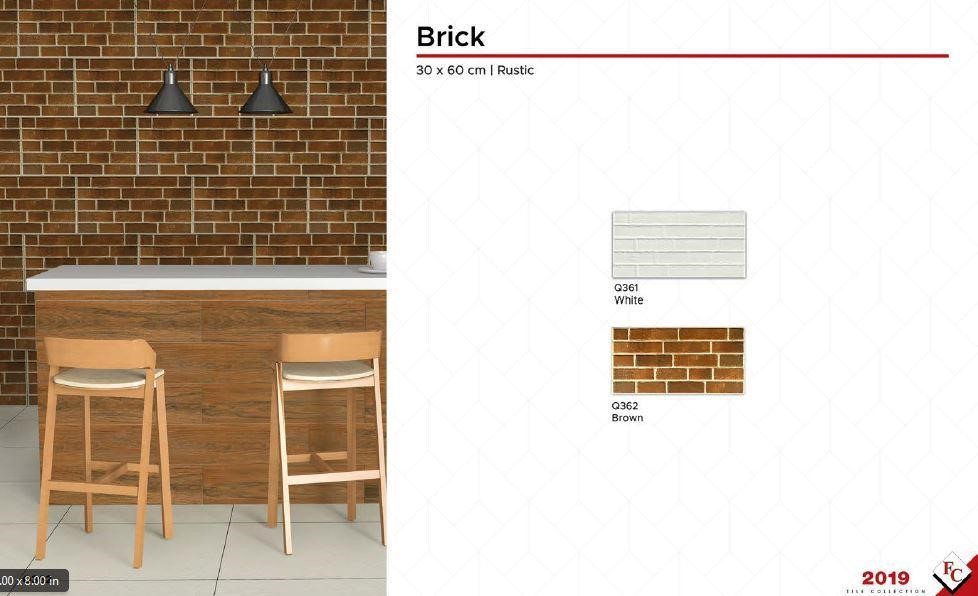 30×60 Brick
If you're more interested in a monochromatic design, choose a brick-look tile with a light tone. You can use warm off-white or cool white brick-look tiles. This can be used in the dining area or foyer of your home. If you're interested in adding a more rugged look, you can combine the brick-look tiles with metal accents and wood paneling. Metal accents can come from furniture or lighting while wood paneling adds a sense of authenticity. The white brick-look tiles can look harsh, but you can tone it down with warm lighting. Live plants can also bring life to the room as well as character.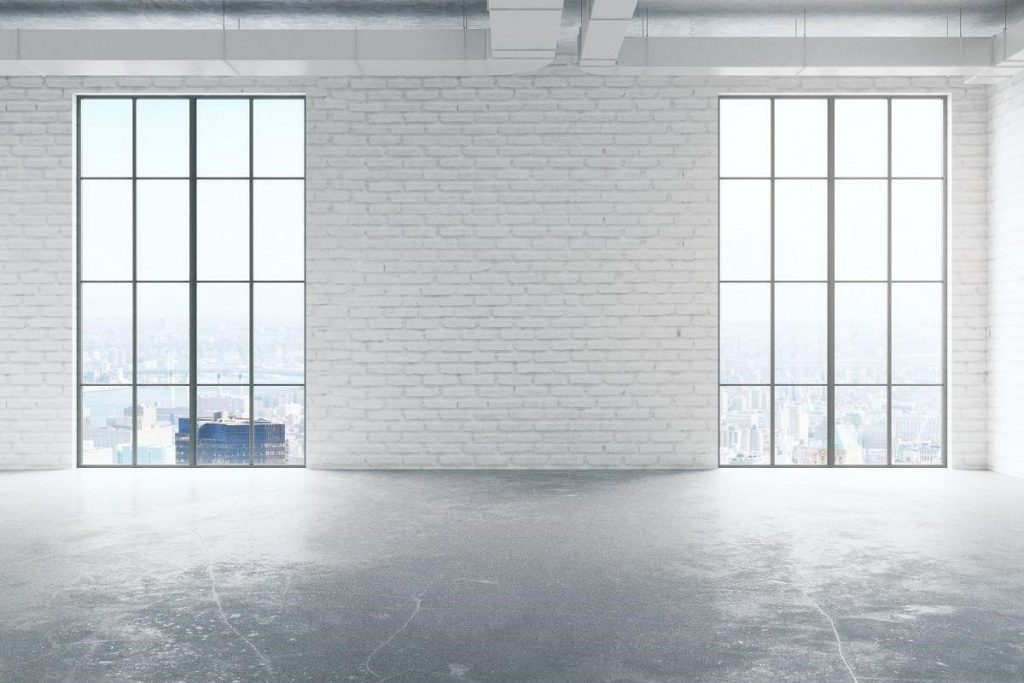 White (Q361) is a white monochromatic tile you can use from Floor Center. The 30×60 brick-look tile can be used to create an urban industrial look. Create a high-fashion definition to your room with this brick-look tile.
Seamless Blend
Renovate your kitchen and create a seamless blend with brick-look tiles. The distinct pattern of brick won't overwhelm the look of your kitchen when you adopt techniques to create a harmonious design. Create soft weathering with a brick-look backsplash that can make your kitchen wall a work of art. Pair it with copper kitchenware to add warmth and floating shelves for extra space. You can create an open look to your kitchen by using these techniques.
Rustic Surprise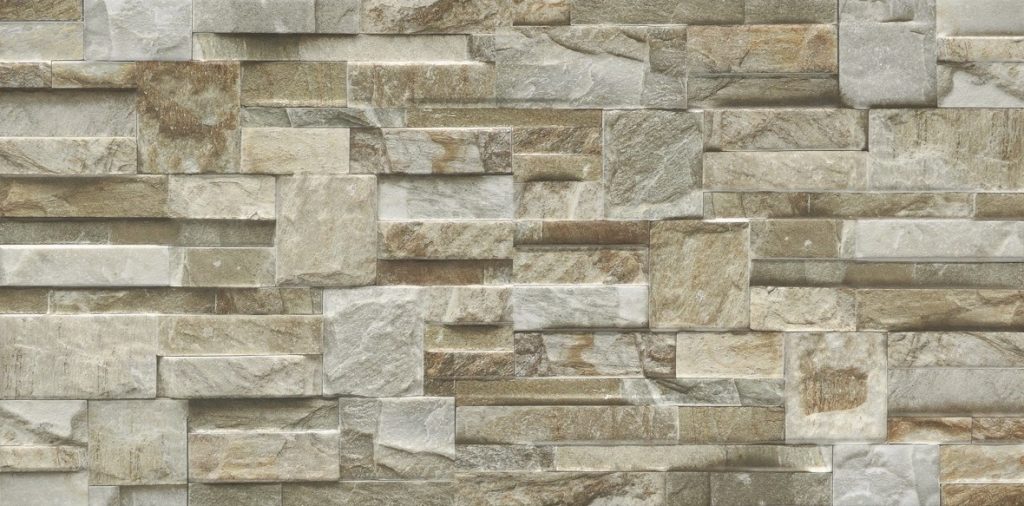 30×60 S364
Subtle gray flooring can be paired with the 30×60 S364 wall tile. This can be used as a backsplash for your outdoor area or it can be used to create a faux-pillar with one of your walls. This tile creates a tranquil, earthy look that any space can benefit from. Cut the uniformity of your room with the faux-pillar to add interest and old-world warmth.
Playful Contrast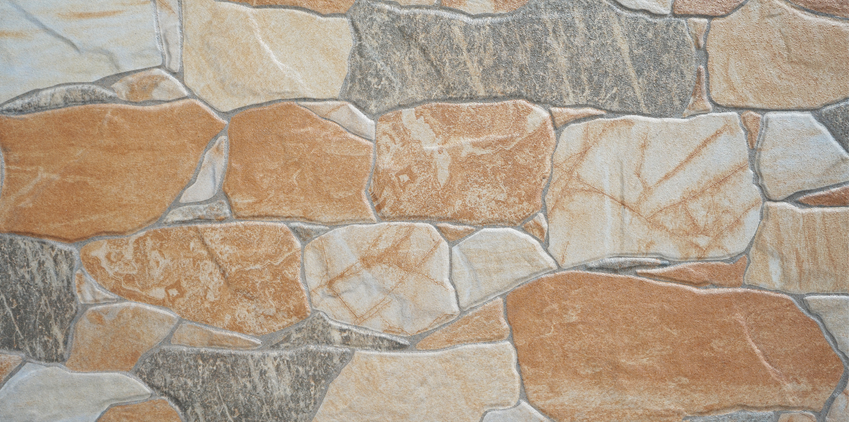 30×60 I-3608
Multicolored brick-look tiles can add a playful contrast to any space. Monochromatic looks can get too repetitive, but using multicolored brick-look tiles can break that repetition. Create a cozy kitchen or living room with complementary hues of neutral. The clashes of color draw the eyes to the area while still keeping everything cohesive and put together.
Key Takeaway
Brick-look tiles are the quickest way you can achieve the industrial look to your home on a budget. Brick-look tiles are easy to install and incorporate in any room of your home. Play with monochrome tiles or multicolored tiles to achieve any look you desire. Break the repetitiveness of your interiors by using brick-look tiles to create the home you've always dreamed of.
Replace your dull tiles with the high-fashion look of brick-look tiles from Floor Center. Floor Center's tiles are made from high-quality ceramic and porcelain so you can be assured that each tile you buy will last.