What's the difference between vinyl and linoleum tiles?
Ease of installation
Level of maintenance
Manufacturing process
Appearance
Cost
When you think about tiles, some of the materials that come to mind are ceramic, porcelain, or even stone. But did you know there are actually other materials which tiles can be made of? In fact, these materials may probably be softer than the ones you're used to. Of course, two types of flooring reign in this debate — vinyl tiles vs linoleum. Both tiles seem to have similar qualities and characteristics at first glance, but you'll eventually find why this isn't necessarily the case. Read on to learn more about their distinct features.
Ease of installation
One of the main differences between vinyl and linoleum has to do with the ease of installation. Generally, vinyl tiles are the better choice in this regard because they're far easier to install compared to linoleum.
Linoleum typically comes in the form of sheets which need to be applied with tools such as a trowel or a floor roller. Having this in mind, you can already imagine the difficulty in applying this to a floor surface in your house because of the high level of precision required.
Vinyl tiles, on the other hand, come in the form of adhesives or planks which you can easily glue to your floor. They take up far less installation time compared to linoleum tiles. These tiles can easily be cut in the desired sizing to adjust it to the size of any room.
Level of maintenance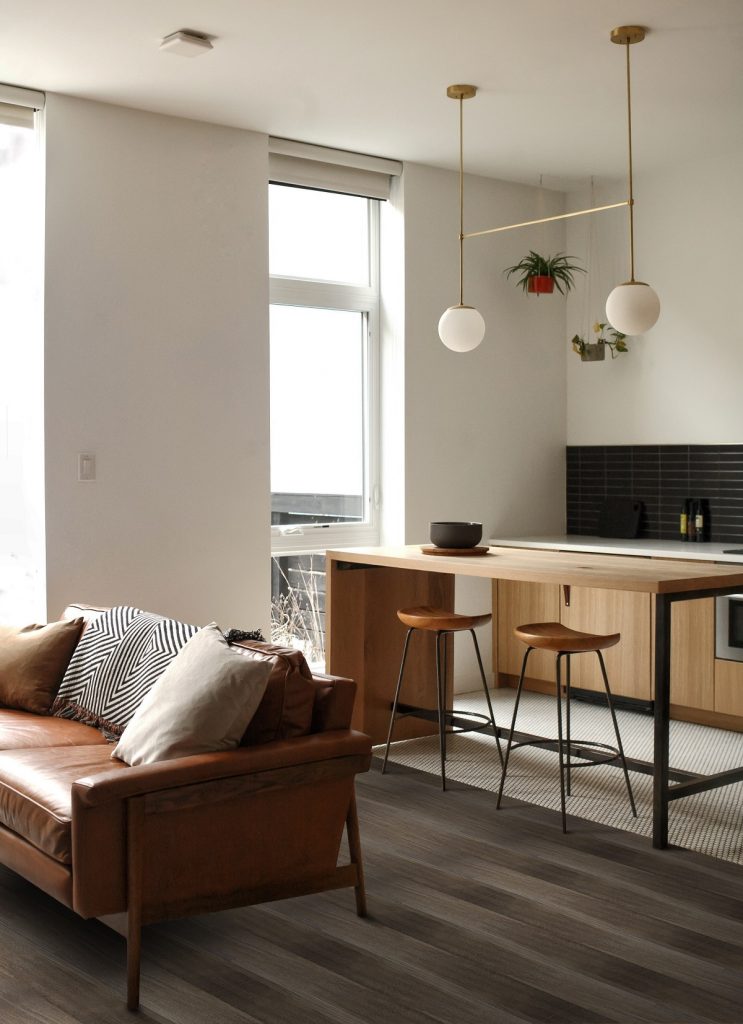 A major difference between vinyl and linoleum is that the latter may need to be sealed far more often, unlike vinyl. Nevertheless, the two don't necessarily differ much when it comes to cleaning and maintenance.
Vinyl tiles are resistant to both water and moisture, meaning they can easily be cleaned using the most common household cleaning techniques. Mounds of dust and dirt can be removed using a broom or a vacuum cleaner for maximum effect. After this surface preparation, you can already use a lightly damp floor mop to shine the floor.
Linoleum can also be cleaned in the same way, except that you may need to pay more attention to its adhesion. It needs to be resealed at least once a year in order to retain its quality. First, you need to prepare the surface through simply cleaning. After, apply a comprehensive coating of an acrylic floor sealant product using a mop and leave it out to dry.
Manufacturing process
Vinyl is primarily produced using polyvinyl chloride — most commonly known as PVC. Due to its high strength and durability, this material is also widely used in pipe manufacturing. As mentioned before, the resulting product is a vinyl sheet that can be cut in different tile sizes.
Meanwhile, linoleum is made with natural ingredients such as sawdust, finely-ground limestone, linseed oil, as well as other naturally-occurring pigments to add a splash of color.
Appearance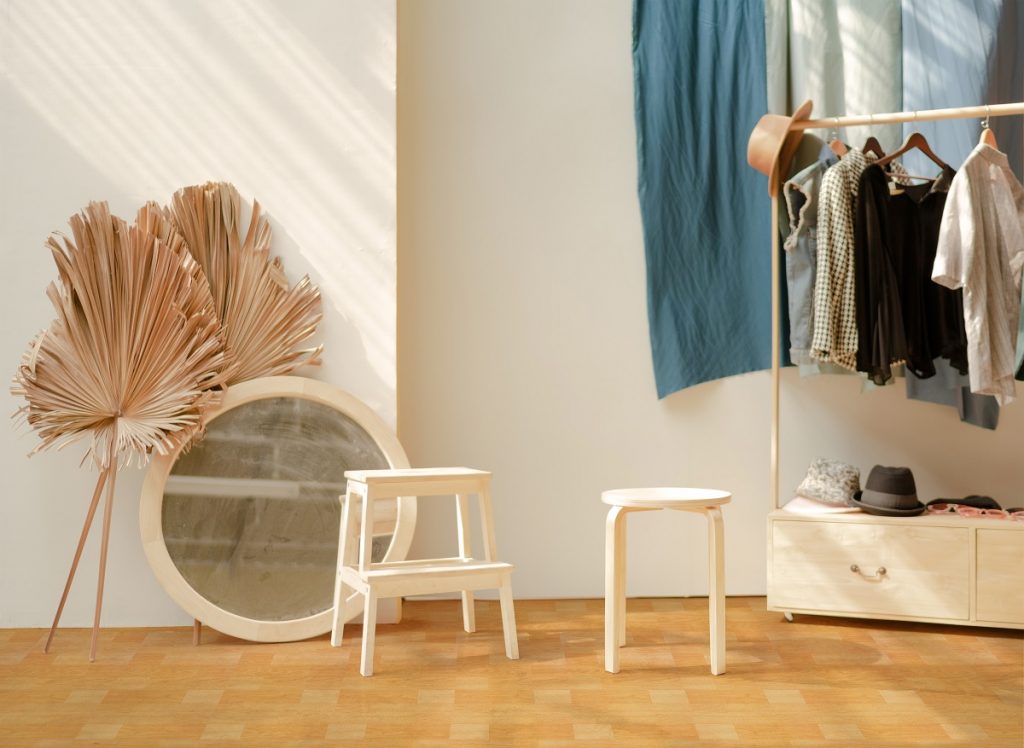 PVC material is considered to be synthetic. This already gives you an idea of just how many design options can be done using vinyl tiles or sheets. If you want more eye-popping colors that can aid any room in your house stand out, vinyl tiles are the best way to go.
However, homeowners typically look to vinyl tiles to achieve the natural appearance of wood material for their floors, without the maintenance drawbacks of actual wood.
Since linoleum is made out of different natural materials, the design options are far more limited compared to vinyl. This is because the color of the material is present not only on the surface of the material but in its entirety. Choose linoleum tiles if you want to achieve lighter colors or more basic floor designs.
Cost
Vinyl tiles are the most cost-effective options to achieve beautiful and high-quality flooring — whether it be for commercial or residential flooring installations. They're generally less expensive compared to linoleum, but the difference isn't at all staggering.
Despite this, the price of either linoleum sheet or vinyl tile ultimately depends on the design and the manufacturer. Floor Center in the particular has a wide range of affordable, wood-look vinyl planks that comes in different shades and colors. Beautiful floor designs don't have to come at a price — you'll be able to take advantage of superior looks accompanied by reasonable price points.
Key Takeaway
In the vinyl tiles vs linoleum debate, it's not difficult to come up with a decision on which tile to use.
Both tiles may seem similar on the surface, but they largely differ on the availability of design options, pricing, ease of installation, as well as, manufacturing process. Vinyl, on the other hand, is moisture-proof and can emulate the natural, and rustic appearance of wood.
This article will hopefully give you the right idea on making the right choice for your flooring design. Click here to contact Floor Center for more information!