How do you tile small bathrooms?
Measure Your Bathroom
Determine the Tile Size
Color Makes a Huge Difference
Layout an Illusion
Use High-Quality Fixtures
Almost every home has at least one small bathroom. This bathroom can be used for guests or the entire household. But at times, it can be a challenge to tile. You shouldn't be intimidated by small bathrooms. These projects are significantly easier to complete with the correct planning. You can achieve different looks with the right tiles. You can use different tiles for small bathrooms to create different effects while still maintaining a certain budget. If you do it right, you can also make the bathroom feel larger with some optical illusions. Here's how you can easily tile your small bathroom.
Measure Your Bathroom
The first thing you need to do is to properly measure your bathroom. Measure your walls and floor accurately and do it twice if you have to. This can help you determine how many tiles you need. You can even use tools online to help you determine how many you actually require. Visit Floor Center's website to get a simple yet accurate tool to measure out how many tiles you need to use.
Determine the Tile Size
You can choose small tiles for your bathroom. It makes sense as the size would only require something below 60×60 cm. But there's a disadvantage in using small tiles. The result is more grout lines. The more lines you see, the smaller it looks. It's an optical illusion you can easily break by using medium or large-sized tiles. All you need to do is to properly cut and measure the tiles as you install them. During tiling, remember to choose the right grout color that's a close match.
Why choose a medium-sized or large-sized tile? You can simplify and improve the flow of the room with these sizes. The scale of the room will remain the same but unlike using small tiles, you can create an illusion of much more open space. It'll make you or your guests feel more comfortable instead of feeling cramped.
Color Makes a Huge Difference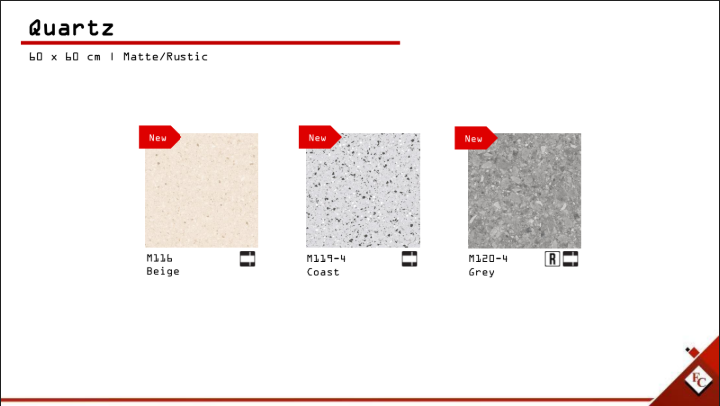 It's a fact that color can make a huge difference in design. Again, this ties in with the flow of the bathroom. Choosing a light, neutral color can reflect light much better. White, gray, or cream colors are clean and pleasing to the eye. Work with the light and apply these colors to your walls as well. Ceilings will instantly look higher using this technique.
If you desire to add a whisper of color, you may do so but keep it subtle. Powdery and creamy colors can be added in small doses to keep it modern. Too much can make it look outdated, no matter what color you choose. Remember to keep it minimalistic if you want to create an impactful yet open design.
Layout an Illusion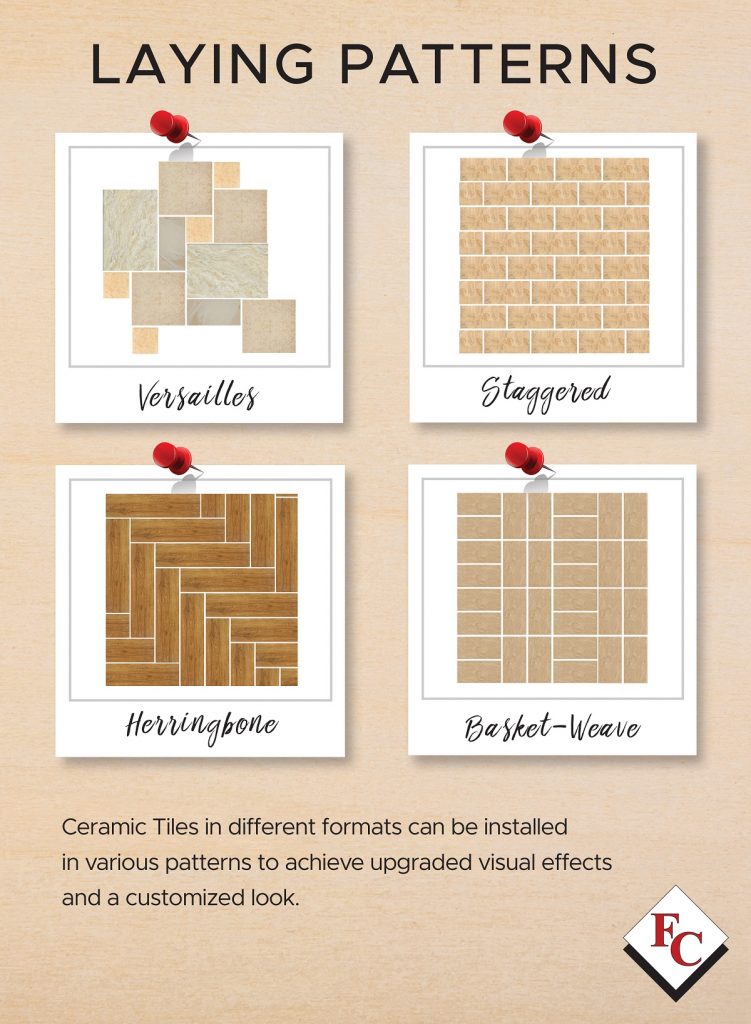 Since you've used colors and sizes to create an illusion, you can finalize the layout by creating a diagonal design. Laying the tiles flat and parallel can get boring and repetitive. It'll make the small bathroom even smaller. But to simply trick the eye into seeing something that's not there is easy. The eye will follow the diagonal lines you created.
To make your ceiling look higher, rectangular tiles can be installed vertically. This illusion makes the eye look towards the ceiling. When using rectangular tiles, don't forget about using a light tile color to further solidify the open space look.

Use High-Quality Fixtures
You can go for the simple porcelain or ceramic fixture but if you want to create the look of a large bathroom, reflective surfaces such as polished stainless steel and metals are your choice. It's reflective and it looks great with neutral colored tiles. However, it's important to regularly clean them as it can look worn out over a period of time. Take your time and polish the fixtures as much as possible to maintain the reflective nature.
Key Takeaway
Tiles for small bathrooms can be found at Floor Center. Visit our website if you need high-quality bathroom tiles of all sizes. We also have our very own tile calculator you can use for free. To make shopping easier for you, you can now shop our tiles online and have it delivered straight to your home! Click here now and start shopping!