What are some stylish yet budget-friendly guiding points for working with bathroom tiles?
Decorative borders
Production tiles
Avoid unfinished tile edges
Bold wall colors
Make a statement
When it comes to selecting and purchasing from the wide array of bathroom tiles here in the Philippines, things can indeed get a little pricey. But what is important to remember is the core principle: you have to be able to ground your bathroom tile ideas on the firm foundations of your budget.
Browsing online or through the many sections and isles of home tiles can definitely be an intimidating first-time experience because even the most basic tiles can cost a pretty penny. But by simply putting into consideration how much square footage the tiles need to cover, and having a good frugal relationship with design, you'll find that it is definitely possible to have a stylish bathroom while on a budget.
Below are a few tips and tricks that you can use to still inject a sense of opulence when renovating your bathroom space while on a relatively tight budget:
Decorative Borders and Getting the Most Out of your Budget
The predominantly white colored bathroom is arguably just as popular and common as the white kitchen. Whether is 4 x 4 inches or 3 x 6 inches, basic white tiles are definitely very affordable on an objective level. Mosaics can be very expensive, especially if you want to cover your entire bathroom with them. But you can still achieve that similar layer of visual interest without spending too much money by using them in a contrasting border.
This technique has been utilized for a long time. A double row of green mosaic glass tile up high on the wall, blended with classic white subway tiles is incredibly stunning.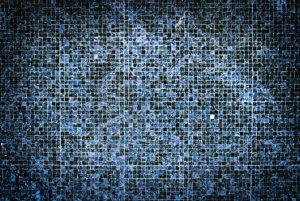 Use Bathroom Tiles as Production Tiles
Big name manufacturers make floor, wall, and decorative tiles in a variety of different sizes and styles that replicate historical tiles. With a little bit of imagination, you can give your bathroom tile installations a custom look by making big tile projects affordable. You can plan a border for an otherwise plain tiled floor.
You can also give your bathroom a wainscot look, fill, and border frieze by utilizing two different sizes of production tiles along with a few liners. Mixing production tiles with handcrafted deco can get incredibly challenging due to the differences in actual tile dimensions, depths, and edge characteristics. If you find yourself in this predicament, you can consult online sources to guide you in your specific design project.
Avoiding Unfinished Tile Edges
Your overall bathroom design is going to look unpleasant and shoddy if you do not make sure that your tiles are finished properly and fully installed. You need to find out ways as to where and how your design is going to start an end on your floor or wall. The tiles typically end at the wall or cabinets as to avoid unfinished edges.
You can invest in specific materials that finish your design without exposing any trace of the unfinished edges to your guests. Materials such as bullnose, metal strips, and tile trims are perfect for this type of scenario.
Mixing and Matching with Bold Colors
A simple, quaint, and classic white bathroom with hexagonal patterned floor tiles and subway tiles can take any bathroom space from basic to indulgently fantastic simply by using an unexpected mocha wall color. Do not get wrapped up in the common fear of using dark wall colors when you have all white tiles. The contrasts add a dynamic sense of wonder and personality.
One of the most economical approaches to using simple and inexpensive tiles is to combine them with pricier materials. You can choose a loud and wild floor or backsplash, but make sure to keep the rest of the room in a neutral tone with tiles that complement the flooring. This is a great way to get the most out of your money because it also reassures you that the more expensive materials will remain the focal feature because of no other visual competitor.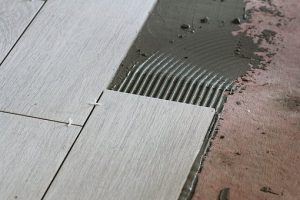 Do it Yourself and Make a Statement
A unique tile design that really captures attention can either make or break a bathroom. In this sense, white subway tiles can serve as a decorative element as opposed to its common function as a field tile. For bathrooms with a more classic feel and vintage look, a frame that is crafted out of a contrast tile on the shower wall can be the most alluring focal point.
Key Takeaway
When it comes to selecting bathroom tiles here in the Philippines, it is a false notion to believe that you can only achieve the execute the best bathroom tile ideas by spending excessive amounts of money.
By simply following a few of the elaborated tips and tricks mentioned above, you'll be at a good start with having the bathroom design you could ever dream of. The secret is to use budgetary restraints to your advantage. And get creative with your planning and tile selection.