There aren't too many companies that can match FC Floor Center when it comes to the beauty of tiles design in the Philippines. In fact, their collection is arguably one of the best you can find in the country. And that's not just an assumption of a few people. Recently, FC has accomplished an incredible feat.
On the 23rd of November 2018, we received a letter from the National Customers' Choice Annual Awards 2019 stating that we have won one of their exclusive awards.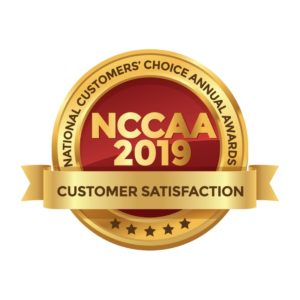 We are proud to announce that FC has been awarded the title of NATIONAL CUSTOMERS' CHOICE ANNUAL AWARDS for BUSINESS EXCELLENCE 2019. The award falls under a nationwide search for the consumers' preferred company, brands, and services for the MOST OUTSTANDING CARPET, FLOORING, AND HOME IMPROVEMENT RETAIL COMPANY.
Every nominee for the award was assessed with these criteria in mind: Experience, Reputation, Integrity, Quality, and Trust. And among a plethora of different companies—old and new—FC stood above and beyond. We owe it all to our wonderful customers and patrons for choosing us above all else.
Through the years, we at FC Floor Center have continually reached out for excellence in everything that we do. From our wide array of products to the extensive customer service that we provide—all of that we have done with a certain level of standard and will continue to do so in order to live up to this magnificent award.
The foundation of FC lies on the products that we distribute. Every single tile that goes into our inventory is inspected and assessed to make sure that they're made from high quality materials. More often than not, tiles are made to order—also providing a level of customization to the already stacked up designs that FC has.
Be it porcelain, ceramic, vinyl, wood, or natural stone. Best believe that FC Floor Center has them in their collection. The sheer variety of tiles based on material, design, size, and shape is enough to make sure that every kind of construction will find the perfect tile for them. Keep in mind that these are not only used for flooring, but also for wall applications.
Our products can be categorized into more than 80 collections—each of which has a specific feel to them. This blend of design and practicality is what sets our products apart. No matter the construction or type of application, our customers will have a choice as to what they can install.
One of the most differentiating factors that FC has is our team of professionals. Their knowledge and years of experience let them provide the most appropriate and practical advice for those that can't decide on what to buy. Nevertheless, their style of interacting with customers is very courteous.
Over the years, FC Floor Center has experienced continuous growth and has led to its expansion in many parts of the country. With over 88 branches nationwide, the products that we distribute are more accessible than ever.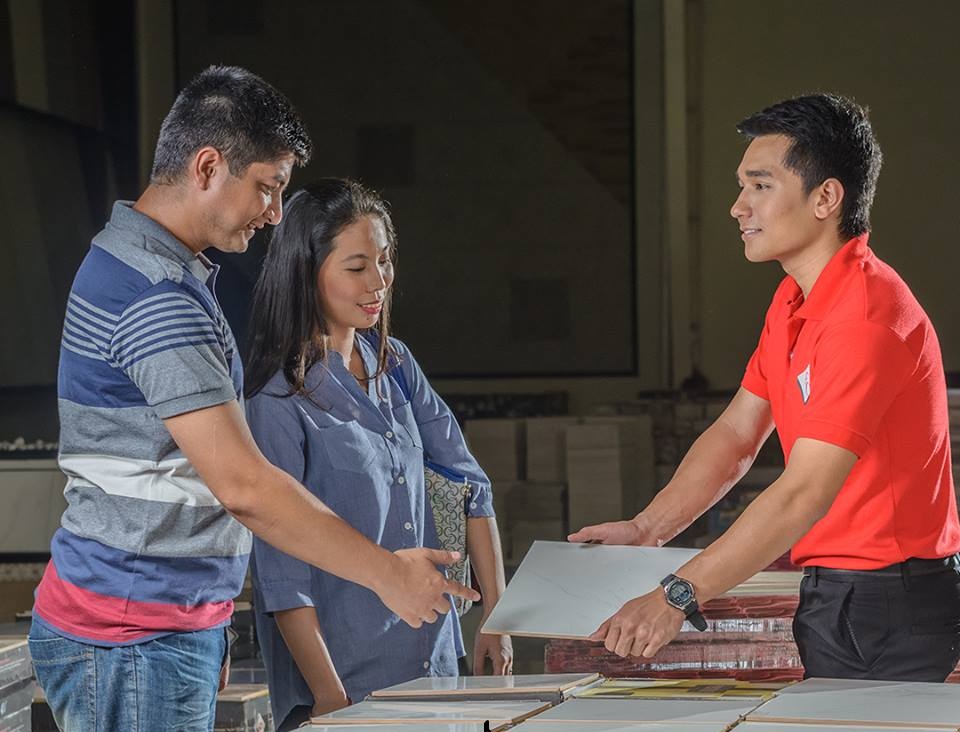 But of course, all of this would be nothing without the support that our loyal customer base has for us. Our success is without reason if not for the people that we have helped become happier with our products and services.
With that being said, the prestige of this award is dedicated not just to the people behind FC, but to everyone that has contributed to our success—especially to our customers who have supported us all over the years.
As a final note, we understand the stature that this award has brought to our company. As this award validates the quality of our products and services, we will continue to pursue higher standards.
We may be known for our tile design in the Philippines, but aside from that, we will continue on forward and improve what we have as time passes on.
Again, we would like to thank the NCCAA for this wonderful award and the people who voted for us to be the winner. We would have never reached this point in our business' growth without your support, and for that, we are truly grateful. We owe all of this to you!