Tile in small spaces: make a significant impact
When it comes to interior design, tiles make a big impact in a small space. Choosing the right size and style of tile can greatly affect the perception of the room's size and ambiance. Making each and every square inch count is crucial when decorating a tiny area. Tiles are a great option since they may add both visual appeal and practicality to small areas. However, choosing the ideal tile and design might be difficult. It can have a significant impact on a variety of areas, such as durability, functionality, and design. 
Following these tips, you can make the most of your small space with tile and create a visually impactful and functional space.
1.  Play with patterns: 
Try utilizing a patterned tile to create visual interest rather than one solid color tile. This might also help draw attention to the region and make it appear larger. This is a fantastic technique to make tiles have a big impression in a tiny space. 
It's essential to play with patterns in a way that complements the overall design and style of the space rather than overdoing it. Also, it's vital to consider the room's function to ensure the pattern is suitable for its intended use.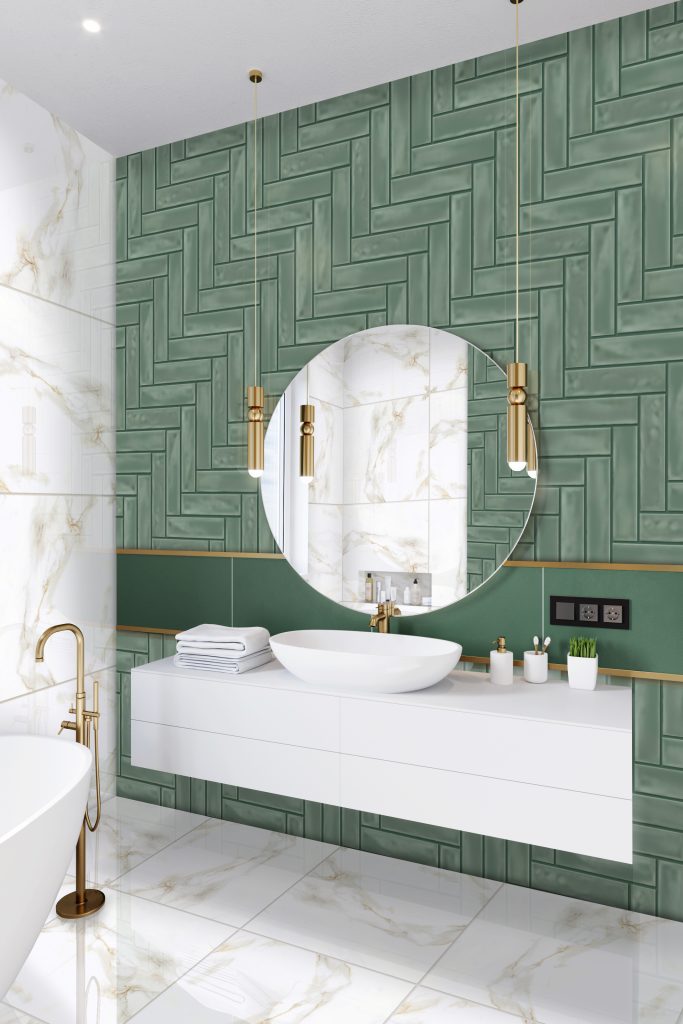 2.  Use large format tile
Large format tiles can make a small space feel more expansive by creating a sense of continuity and flow. This is because they cover more surface area with fewer grout lines, making the room feel less cluttered and more open. Hence, consider the size of the room and the amount of natural light it receives when using large format tile in a small space, as it can make the room feel smaller if not done correctly.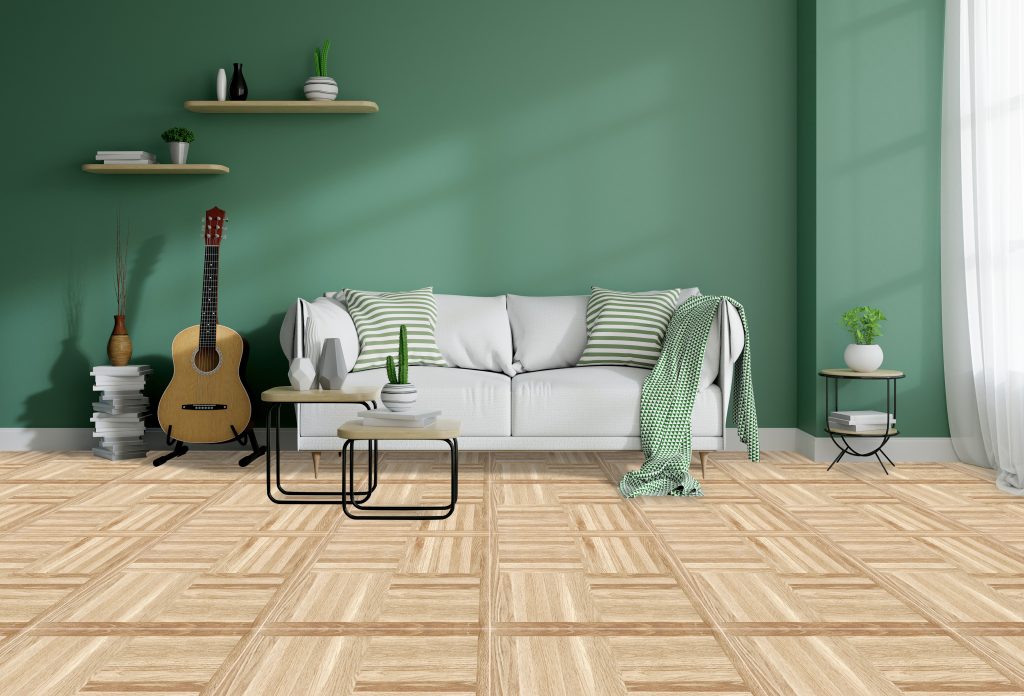 3. Go Vertical 
Using tiles on a vertical surface, such as walls, can also create the illusion of height in a room. This can make a tiny space appear larger by adding texture and depth. this can be particularly effective in rooms with low ceilings. Additionally, it can develop a sense of drama or add a sense of personality to a space.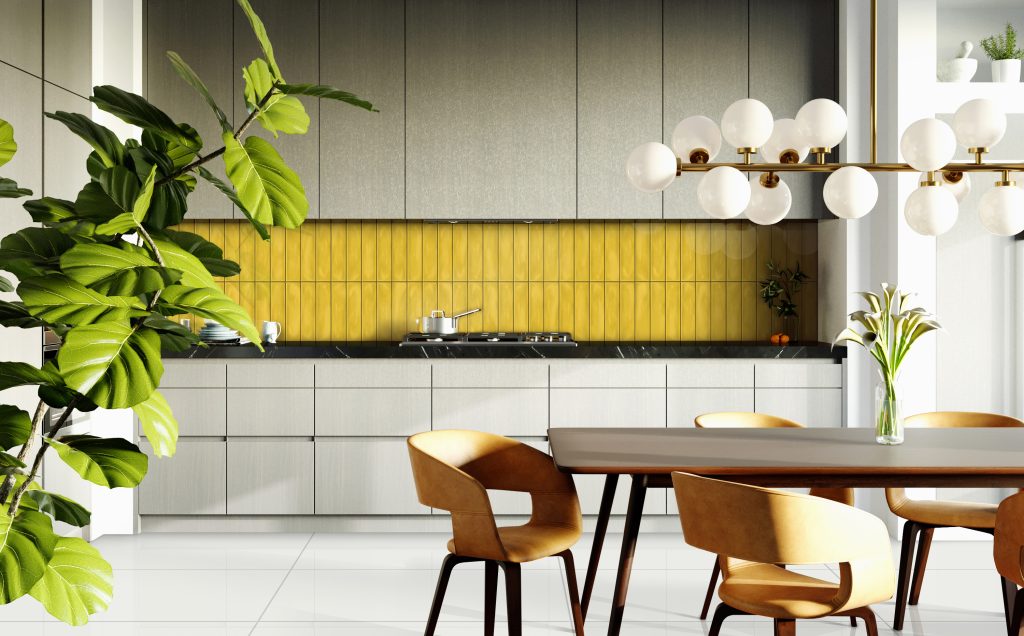 4. Use light-colored tile
Another way to make tiles significantly impact a small space is to choose light-colored tiles. Light-colored tiles make a small space feel more open and airy. This is because it reflects light and may make the room appear brighter.
Moreover, adding a clean and modern look to a space can create a sense of elegance and sophistication. Also, it's essential to balance the light-colored palette with other design elements, such as furniture, artwork, and lighting, to make the space more varied.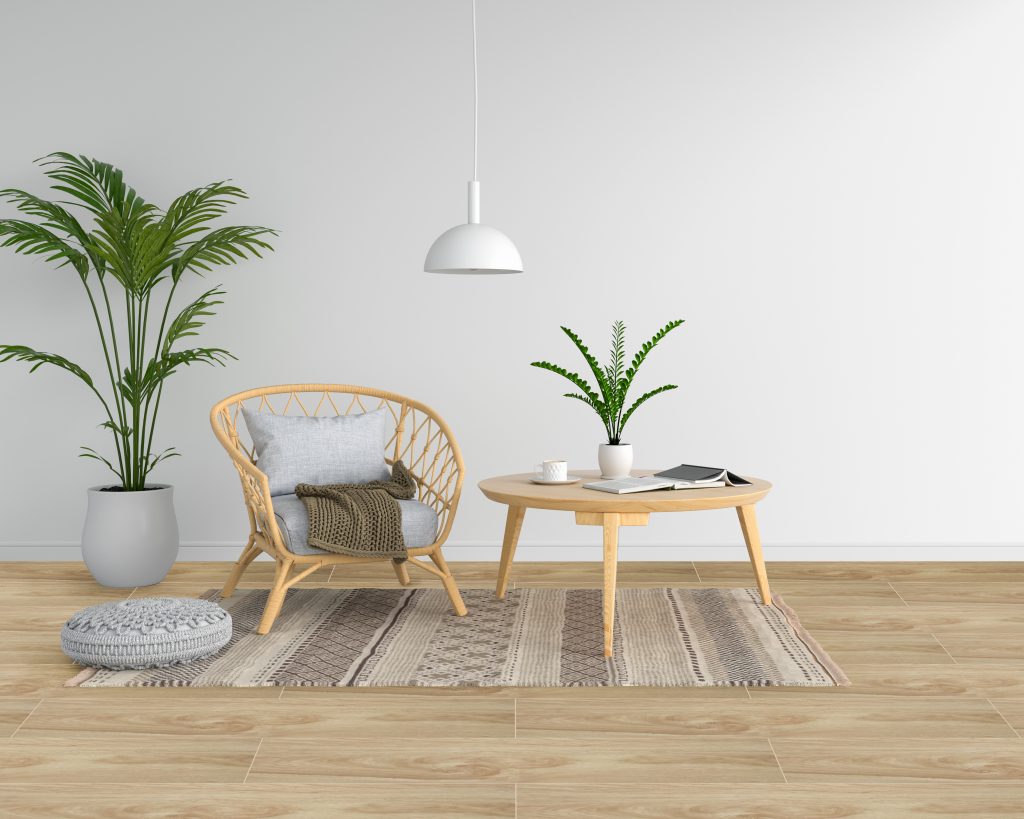 5. Play with different textures
Adding different textures to a small space can add depth and interest. Textures can also help to create the illusion of depth, making the area feel more significant than it is. Additionally, textures can also add a sense of warmth and coziness. Mixing different types of tiles, such as smooth ceramic with a textured stone tile, can help to create a more dynamic and visually exciting space.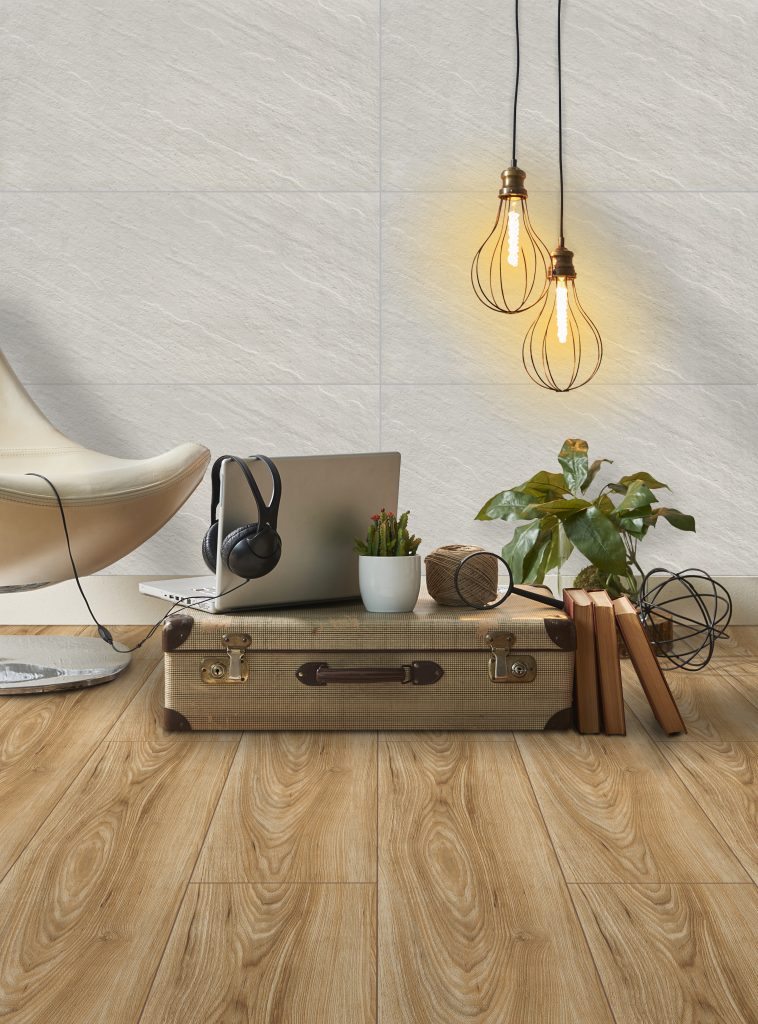 6. Use a neutral color palette
A neutral color scheme may keep the room looking spacious and tidy. This can create a clean and minimalistic feel, making a small space more spacious and open. Neutral colors are light and calming, creating a sense of spaciousness. They also tend to be versatile, making it easy to add pops of color or patterns through accessories or artwork without overwhelming the space.
This palette can also make it easier to change the decor in a small space. If you change a room's color scheme, neutral-colored tiles will still match and complement the new design. Neutral colors, such as white, beige, and gray, are versatile and can be easily paired with other colors and design elements.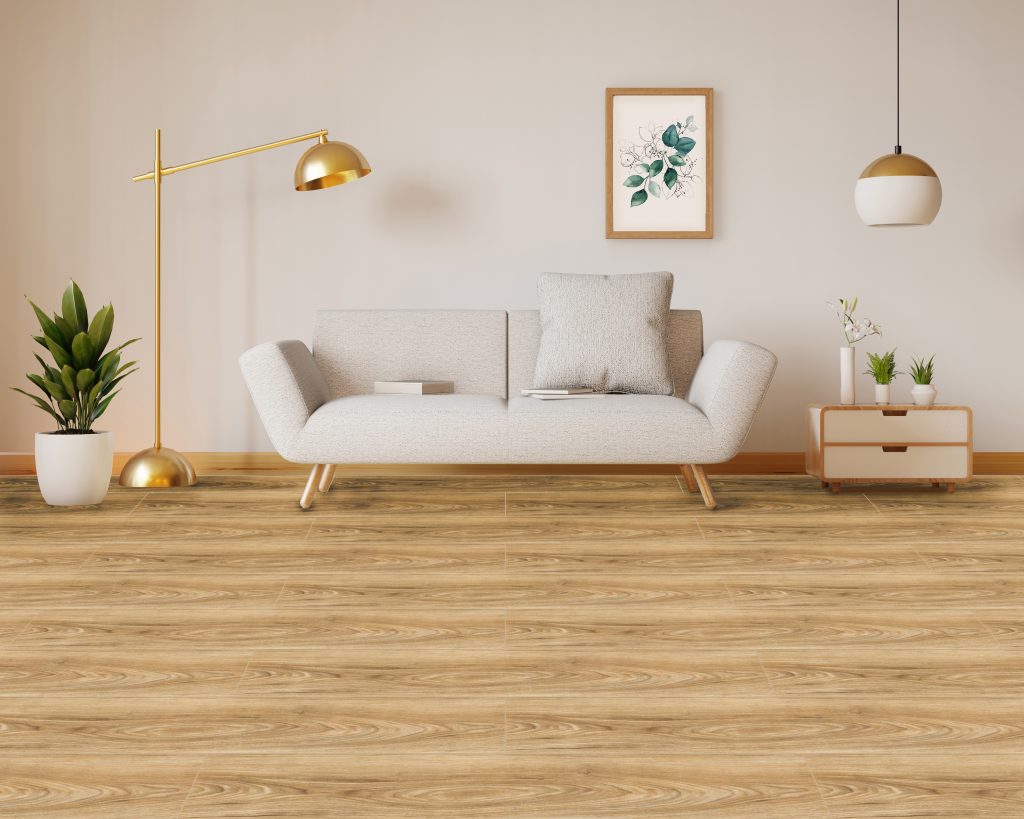 7. Consider using a Mosaic Tile
Mosaics can add visual interest and personality to a small space. It comes in various colors, patterns, and textures, which can create a unique and striking depth. This can be a great way to add character and personality to a small space.
A modest space may get a lot of visual appeal with Mosaic Tile. A feature wall or backsplash made of vibrant mosaic tiles in a tiny area can have a significant impression. It can also be cut to fit into tight spaces or around curves and corners, making them an excellent option for small or oddly shaped spaces.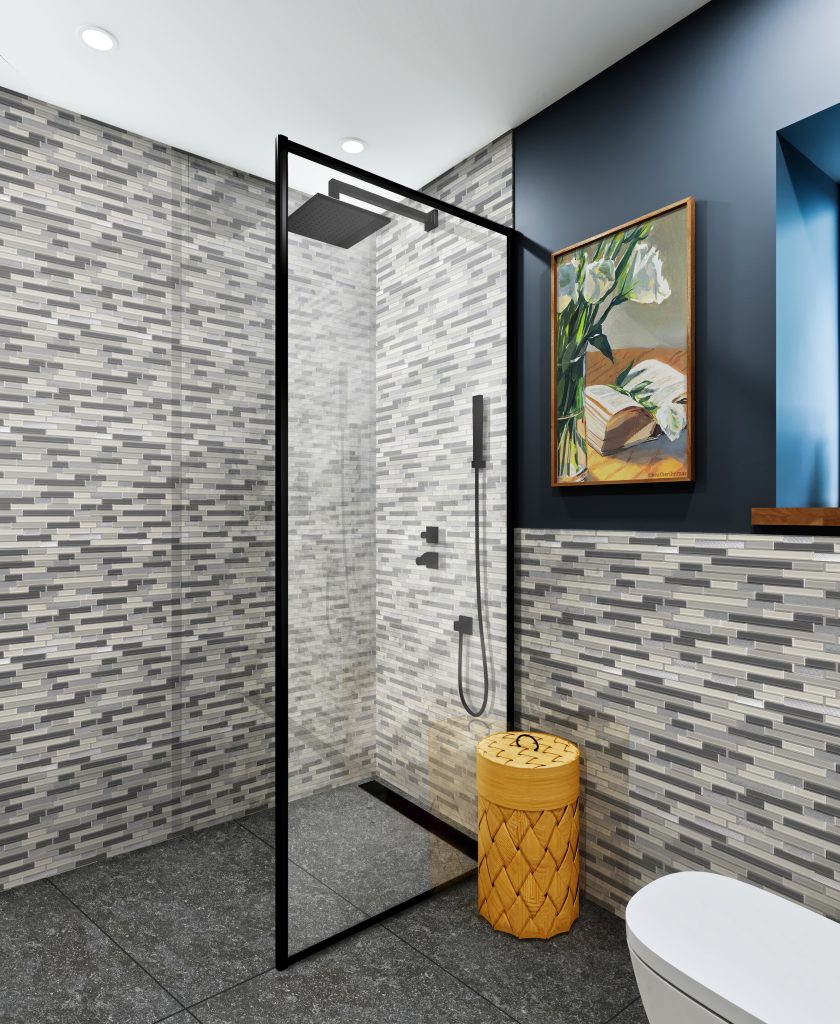 Key Takeaway
In conclusion, adding tile to a small room can significantly impact it in various ways. It's essential to keep the room's function in mind and the overall design when using tile in a small space. Make a place that is both aesthetically pleasing and useful while also making it appear larger than it is by experimenting with a wide range of patterns, textures, and colors, which can help enhance a space's aesthetics. It's also important to remember the amount of natural light the room receives, as it can make the room feel smaller if not done correctly.
Are you planning your home renovation? Let Floor Center's tiles help you build your dream designs. Check out our Styles & Ideas Guide for more tips and tricks. If you're feeling inspired, Our FC Tile Viber Community Group is here for you to share your ideas and keep up to date with tile design trends.