HOW TILES CAN TRANSFORM YOUR HOME AND SET YOUR SPACE FOR ROMANCE
Valentine's Day is almost approaching, and now is the ideal moment to show your home some love. This unique Day presents an opportunity to create a warm, romantic, and welcoming atmosphere in your house, whether you're single or in a relationship.
Moreover, tiles can be used in countless spaces, including the kitchen, bathroom, and bedroom. For Valentine's Day, consider the following to revitalize your space with these romantic tile ideas:
1.  Create a cozy and romantic bathroom: 
A luxurious bathroom can be the perfect escape for couples seeking a relaxing getaway. To achieve that, make use of tiles that look like natural stone, marble or wood. Besides, these materials will make your space feel like an instant retreat. Why not round off the experience with fragrant candles, rose petals, or a bubble bath?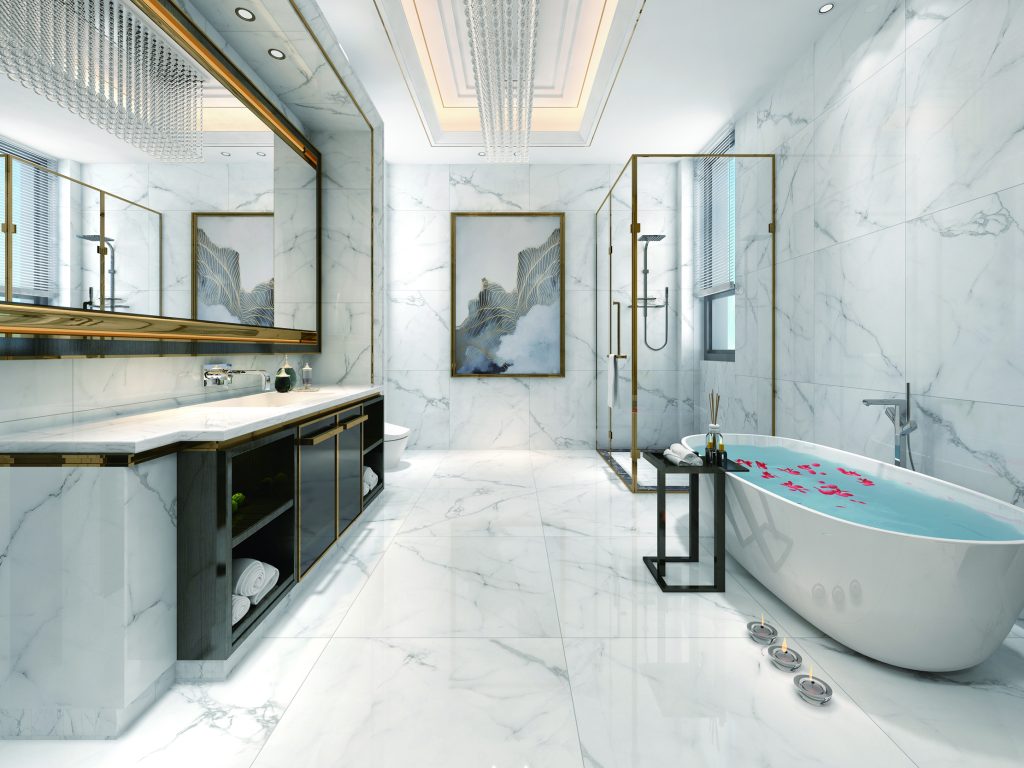 60×60 [code: EG17]
2. Warm up your kitchen:
Adding romantic touches to the kitchen is a great idea because it's the heart of the home. Use terra-cotta colored or earth-toned tiles and add a splash of crimson or red color for a passionate and daring appearance.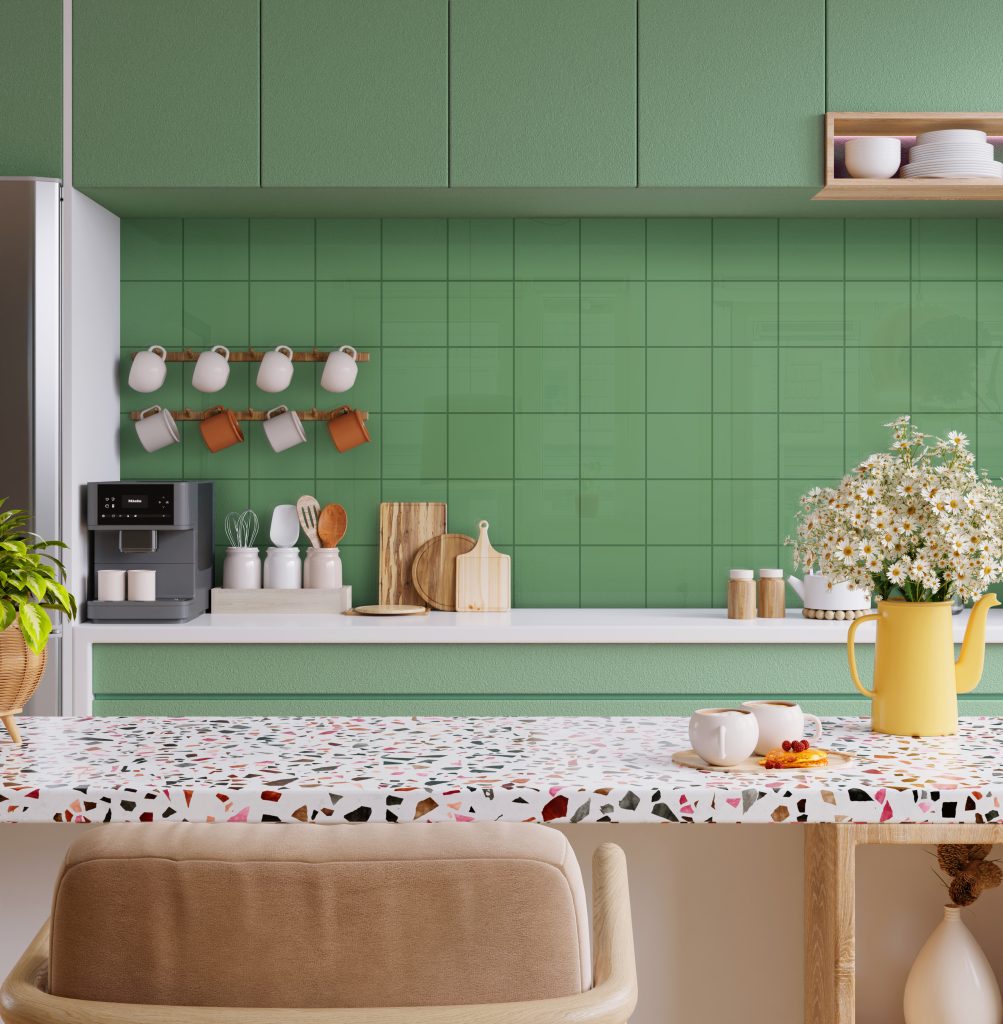 15×15 [code: 15CN3]
3. Add a touch of elegance to your living room:
Your living room ought to be a place where you can unwind and enjoy the company of your loved ones. Therefore, use soft colors and muted tones to complement tiles that will lighten up the room and use different textured materials that comfort anyone in the space.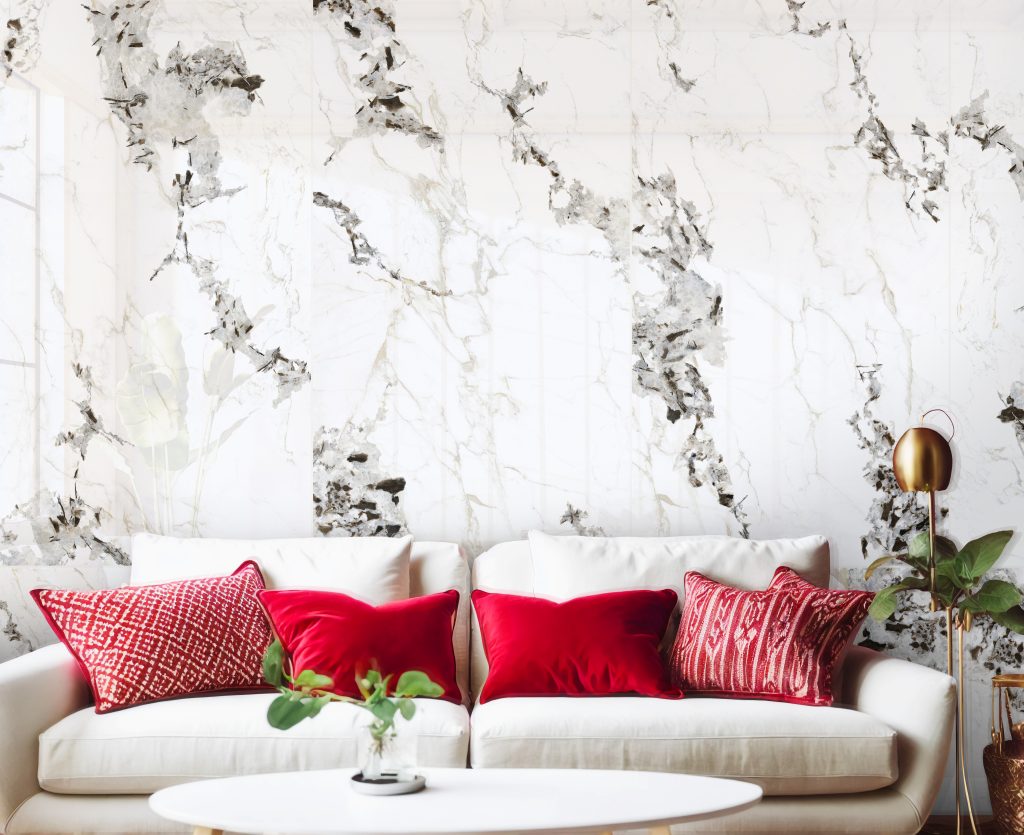 90×180 [code: 66DE]
4. Create a peaceful haven in your bedroom: 
Tiles can help make your bedroom a tranquility and a love-filled sanctuary. You can go from ceramic wood tiles, rustic stone designs, to posh marble-look tiles and more! Consider incorporating warm hues with glamour to create that romantic space you've been dreaming of.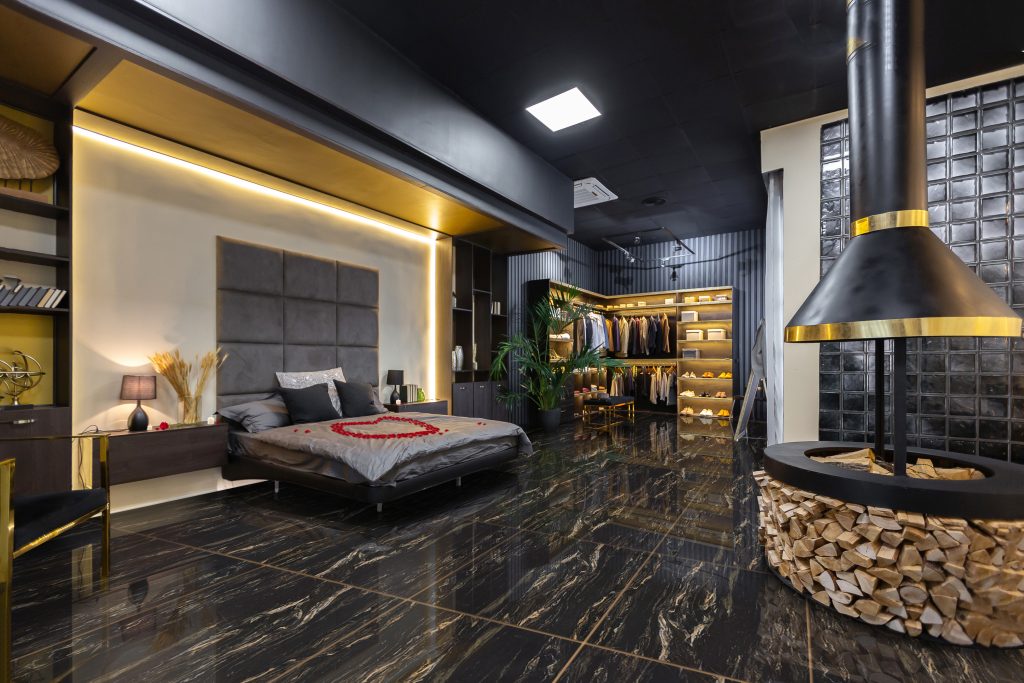 60×60 [code: L6807]
Key Takeaway
In conclusion, using tiles to turn your house into a love-filled home is a flexible and inexpensive option. Hence, tiles are ideal for any area, whether trying to warm up your kitchen, add a touch of elegance to your living room, or create a relaxing and romantic space. So, use tiles to make every day feel like Valentine's Day by showing your home some love!
Finally, Need more ideas for your first home renovation? Check out our Styles & Ideas Guide for more guides and how-tos. If you need more tips, Our FC Tile Viber Community Group is here for you to learn the newest tile trends and design tricks.